News matching with tag "Data Centre"
Showing 16 to 20 of total 58 items
WAMSI, developed by National Informatics Centre has been implemented at the State/UTs Waqf Boards of India is based on GIS technologies which uses historical satellite imageries of Waqf properties. WAMSI is used to identify land encroachments and tackle the challenges thus caused. About 5 lakh immovable properties have been added so far to this system. The GPS coordinates collection from field work has been initiated with the introduction of GIS feature of WAMSI.
S.B. Singh, Naeem Ahmed
The NIC District Unit of Hamirpur District was setup in 1989 and the unit has helped in making tremendous strides towards empowering district administration with ICT tools, spreading IT culture besides the development and implementation of numerous ICT applications. Popularly known as Veer Bhoomi, This is the most literate district of the State, well connected by roads from all sides.
Vinod Kumar Garg, Bhupinder Singh
WebCon Portal of NIC facilitates online learning and web conferences services through open source software in the NIC cloud environment. The portal facilitates users for real time sharing of audio, video, slides, chat and presenter desktop. These services are provided under the umbrella of Web Learning Services for training, project implementation rollouts, iClass, iMeetings etc.
VARINDRA SETH, T.K. JAIN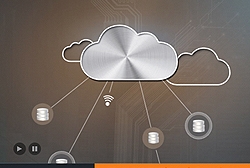 ClOUD manifests to be an effective way of provisioning ICT in-frastructure set-ups in government because of its cost effectiveness, agility and sustainability, which further ensures rap-id deployment & delivery of e-Governance projects and services.
VIJAY KUMAR VISHWAKARMA, ANUPAM JOHRI, HEMANT CHOPRA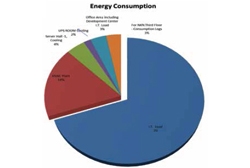 In order to meet the ever increasing need of high availability and reliability of mission critical applications of the government, National Informatics Centre (NIC) has set up its world class National Data Centre (NDCSP) at Delhi IT Park (Shastri Park, Delhi). The NDC has been designed to provide full stream of hosting services ranging from physical to shared hosting, dedicated servers with managed hosting solutions to infrastructure services such as Collocation & Bandwidth, Disaster Recovery etc. Many of the key applications and web sites of the Central Government Departments as well as various States are hosted at this Data Centre.
B. RAJPUT
Search Online News