News matching with tag "Data Centre"
Showing 16 to 20 of total 58 items
The CCBS, developed by NIC is a key lever for financial inclusion support to the rural population through DBT, MGNREGA Payments, scholarships, inclusion of various schemes such as PMJDY etc. CCBS facilitates easy monitoring of fund disbursement to the targeted beneficiaries account and maintains updated position of funds.
IPS Sethi, O.P. Gupta
Haryana is one of the foremost States of India to kick-start ICT initiatives under the Digital India Programme of GoI. The State made a quick move to implement Aadhaar Enabled Biometric Attendance System at all the departments and organizations of the State to monitor and examine punctuality of employees. This real-time system is non-repudiating and help to provide comprehensive attendance reports.
Ghan Shyam Bansal, Pankaj Agrawal
WebCon Portal of NIC facilitates online learning and web conferences services through open source software in the NIC cloud environment. The portal facilitates users for real time sharing of audio, video, slides, chat and presenter desktop. These services are provided under the umbrella of Web Learning Services for training, project implementation rollouts, iClass, iMeetings etc.
VARINDRA SETH, T.K. JAIN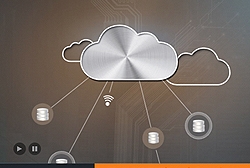 ClOUD manifests to be an effective way of provisioning ICT in-frastructure set-ups in government because of its cost effectiveness, agility and sustainability, which further ensures rap-id deployment & delivery of e-Governance projects and services.
VIJAY KUMAR VISHWAKARMA, ANUPAM JOHRI, HEMANT CHOPRA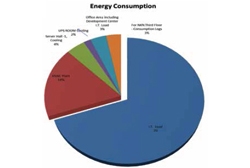 In order to meet the ever increasing need of high availability and reliability of mission critical applications of the government, National Informatics Centre (NIC) has set up its world class National Data Centre (NDCSP) at Delhi IT Park (Shastri Park, Delhi). The NDC has been designed to provide full stream of hosting services ranging from physical to shared hosting, dedicated servers with managed hosting solutions to infrastructure services such as Collocation & Bandwidth, Disaster Recovery etc. Many of the key applications and web sites of the Central Government Departments as well as various States are hosted at this Data Centre.
B. RAJPUT
Search Online News