News matching with tag "Digitization"
Showing 16 to 20 of total 125 items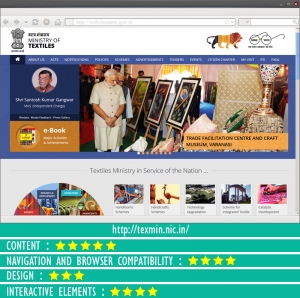 The indigenously designed website of ministry of textiles is endowed with up-to-date content arranged in two broad categories on the Homepage which showcases the different sectors and schemes of the Ministry. The website makes rich use of colors and graphics to highlight the different sections. It also has a large repository of documents that are categorised under various sections and presented prominently on the homepage. The website provides affluent content on significant topics catering to
...
Lokesh Joshi, Principal Systems Analyst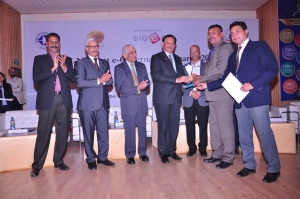 Bihar has won "Award of Excellence" in CSI Nihilent e-Governance Awards 2014-15 for Mobile e-Governance Project "Mobile based Digital Asset Register". The award was presented on Thursday, 3rd December 2015 at New Delhi as part of Computer Society of India 50th Golden Jubilee Annual Convention (CSI 2015). The Project is a joint initiative of Information Technology Department, Govt. of Bihar and National Informatics Centre, Bihar. The project allows capturing geo-tagged
...
Rajiv Ranjan, Bihar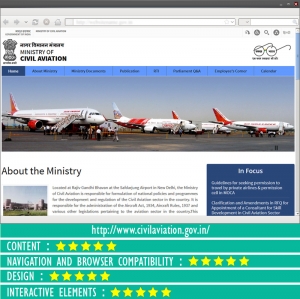 The Ministry of Civil Aviation is responsible for formulation of national policies and programmes for the development and regulation of the Civil Aviation sector in the country. It is responsible for the administration of the Aircraft Act, 1934, Aircraft Rules, 1937 and various other legislations pertaining to the aviation sector in the country. This newly launched revamped website provides user-friendly interface that is crafted to provide easy and quick navigation. The website header contains
...
Lokesh Joshi, Principal Systems Analyst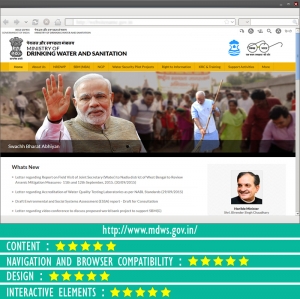 The Ministry of Drinking Water and Sanitation is the nodal department for the overall policy, planning, funding and coordination of programmers of drinking water and sanitation in the country. It ensures all rural households have access to safe and sustainable drinking water and improved sanitation facilities by providing support to state in their endeavor to provide these basic facilities and services. This recently launched revamped website provides comprehensive information on drinking
...
Lokesh Joshi, Principal Systems Analyst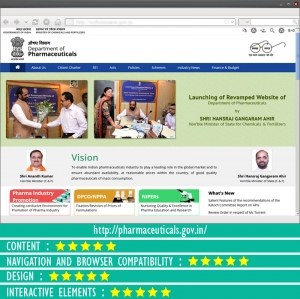 The Department of Pharmaceuticals was created on the 1st of July in the year 2008 in the Ministry of Chemicals & Fertilizers so as to provide greater focus for the growth of the high potential Pharmaceuticals industry. The revamped website comes with a clean interface for quick navigation by the visitors. A user-friendly interface is well crafted to make it quickly accessible to the visitors. The Homepage contains slider banners for dissemination of information pertaining to latest events,
...
Lokesh Joshi, Principal Systems Analyst
Search Online News