News matching with tag "ICT in States"
Showing 181 to 185 of total 193 items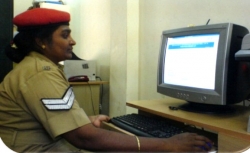 The Union Territory of Puducherry is a unique place and it is a blend of spiritual aura, French colonial heritage,Tamil culture and the cosmopolitan flair of many nationalities in a small but varied town.The inherent ambiance of "Pondy", as it is fondly called, becomes most evident in the oldest part of the town which flanks the seashore Boulevard. Puducherry has Colonial buildings, some of which trace back to the 18th century, lined along a grid of straight clean streets and house the French institutions, private homes and businesses.
S RAJASEKARAN, S SIVANANDAM
National Informatics Centre has its wide presence in Bihar besides the 38 districts of the State.These centres have been instrumental in accelerating the pace of e-Governance with ICT-led initiatives and developments using the infrastructure of NIC e.g. NICNET, Data Centre, Video-Conferencing, etc. Regular technical support is being provided for the implementation of various National and State Government ICT initiatives and support including strategic control of the applications and services.
SANTOSH KUMAR, RAJIV RANJAN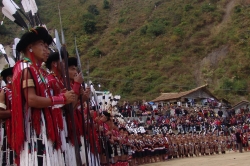 Nagaland is largely mountainous with hilly topography throughout and the highest peak being Saramati (3841 metres). Many rivers cut through the mountainous terrain, like sharp swords slicing through rocks. Nagaland being a land of myths and festivals, has been officially named as 'Land of Festivals'. Life and culture is interwoven. Festival is a part of culture and most of these festivals revolve round agriculture. The state is rich in flora and fauna and about one-sixth of the area is under the cover of tropical and sub-tropical evergreen forests.
KEZUNGULO MEDIKHRU & T.Y. SANGTAM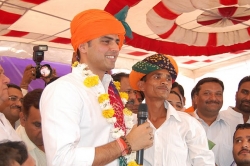 Colorful Rajasthan is a fairy tale of majestic palaces, fortresses, cities, and buzzing bazaars with the confluence of history, chivalry, romance, rugged natural beauty, art, crafts and culture. With the rich historical and cultural background NIC in the state had taken off in 1988 has started showing its true colors.Today with the efforts of team NIC the state of Rajasthan is surging ahead as a leader in e-Governance and ICT developments covering a wide gamut of applications.
INDU GUPTA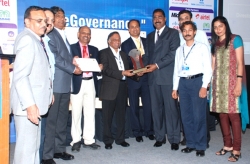 The coastal state of Goa known for its swaying palms, sunny beaches and progressive life style has not been far behind in the field of information technology. Having bagged the prestigious CSINIHILENT: Most Progressive e-Governed State Award in 2006-07 the last few years have seen Goa leapfrog into the cyber age.
ARCHANA P. NAGVEKAR
Search Online News