News matching with tag "Automation"
Showing 171 to 175 of total 179 items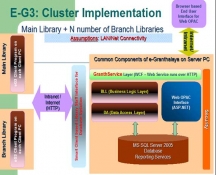 Libraries are the social institutions as they provide various kinds of services to the users and citizen of the city / country. They have been the essential part of the education system in the society since early days. In the modern India, libraries have become the integral part of not only educational institutions but also other government setup like ministries, departments, district centres, etc. Keeping in view the large number of Public and Government libraries in India and also the high cost of commercial software, it be-comes imperative to provide zero-cost software along with free support, training and services.
M. Moni, Ram Kumar Matoria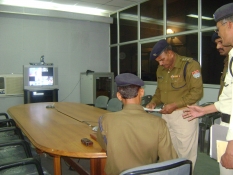 Pithoragarh, the picturesque district of Kumaon region in Uttarakhand, with a breathtaking panoramic view of Himalayas, summons tourists worldwide to its alluring grandeur of natural beauty. Sharing borders with China (Tibet) on northern side and Nepal on the east, the district has a population of about 5 lakhs spread over an area of 7090 sq. kms. The famous Kailash Mansarovar Yatra conducted by Ministry of External Affairs also passes through Pithoragarh.
Dr. J.J.S. Bisht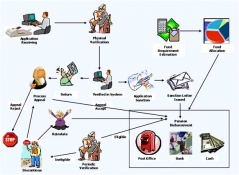 Indira Gandhi National Old Age Pension Scheme is introduced by the Ministry of Rural Development, Govt. of India to provide a steady monetary assistance for all man and women of India above the age of 65 years of age and below poverty line. In addition to the existing IGNOAPS scheme, the Govt. Of India introduced various new pension schemes to include other vulnerable groups of the society. To strengthen this scheme, a web based MIS system is launched by the Ministry to capture the database of beneficiaries of all pension schemes.
Anubha Goyal
Jalna district erstwhile a part of Aurangabad district was formed on 1st May 1981 by carving out Jalna, Bhokardan, Jafrabad, Ambad tahsils of Aurangabad district and Partur tahsil of Parbhani district.This commercial city of Marathwada well-known for its Hybrid Seed industries, Steel rerolling mills, Agro based industries has set an example by implementing various ICT initiatives and computerised services viz., Kiosk Based citizen interface.
Moiz Hussain Ali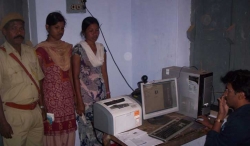 Hazaribag- literally meaning City of Thousand Gardens, is situated at 2019 ft above the sea level in the North Chotanagpur Plateau. Congenial salubrious climate, abundant flora, fauna, wildlife sanctuary, lakes and hills have attracted tourists to this place since long and is also considered as a health resort. The district town is located 90 kms north of Ranchi, the capital of Jharkhand. About 45 percent of the area is covered by forest comprising medicinal plants, trees, Leopards, bears, exotic birds etc. Minerals like mica and coal are in found in abundance.
Shailendra Kumar Deo
Search Online News