News matching with tag "ICT in States"
Showing 161 to 165 of total 165 items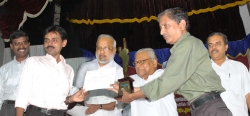 Kerala "Gods Own Country", is the first Indian State to achieve total literacy. NIC Kerala was established in 1987 as part of nationwide computer and communication network, NICNET. NIC district centers are located in the 14 district head quarters attached to the collectorate.
Dr. K. Santhana Raman, Asha Varma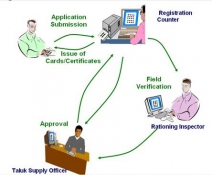 Public Distribution of Food grains has always been an integral part of any State overall food policy. It has been evolved to reach the urban as well as the rural population in order to protect the consumers from the fluctuating and escalating price syndrome. TETRAPDS (Targeted Efficient Transparent Rationing and Allocation Public Distribution System) developed by NIC, Kerala is a comprehensive package for automating the activities of the Taluk Supply Offices, District Supply Offices and Commissionerate of Civil Supplies and improve the efficiency of the public Distribution system and enable the department to provide better services and reduce corruption.
Ajith Brahmanandan, Shatti Raj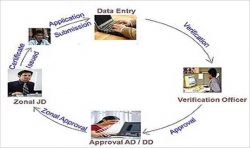 Kerala is bordered by a range of mountains viz. the Western Ghats on the eastern side and the Arabian Sea on the western side. The coastal line of the Arabian Sea sprawling on the western part of the state is 590 kms in length. The population of fisher folk in Kerala is estimated at about 10.85 lakhs. In order to facilitate optimum utilization of the available fisheries resources in the country and also to meet the objectives of Inland & Marine fisheries and aquaculture development programmes, Fisheries Information System Network (FISHNET) was developed.
M Kasthuri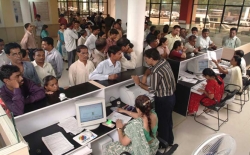 Gujarat, the westernmost state of country is one of the oldest business points in the world map. It is an abode to some of the largest businesses in the India. A bulk of Gujarat economy is generated from its agricultural and natural resources which includes cotton, sugar, peanuts, groundnuts, various milk products and petrol. The state has produced some of the finest management individuals from IIM, Ahmadabad & designers from NID. Today, Gujarat is amongst the most developed states in the country. It has shown robust growth on almost all parameters of infrastructural developments, be it transport, communication, power or Information Technology.
Rajnish Mahajan, Amit Shah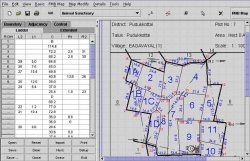 The NIC State Unit of Tamilnadu is not only fostering impeccable ICT activities within the state but also has contributed substantially to growth in the Indian as well as the global ICT industry. With a large pool of highly skilled manpower and a solid backbone of old/new economy Infrastructure, Tamil Nadu enjoys the reputation of being one of the best administered and most investor friendly states in India. It has been judged as one of the best e-governed states in the country in a recent survey. The following report gives an overview on why Tamilnadu is gradually developing into a centre of ICT excellence in India.
R. Gayatri
Search Online News