News matching with tag "Inaugurations"
Showing 151 to 155 of total 160 items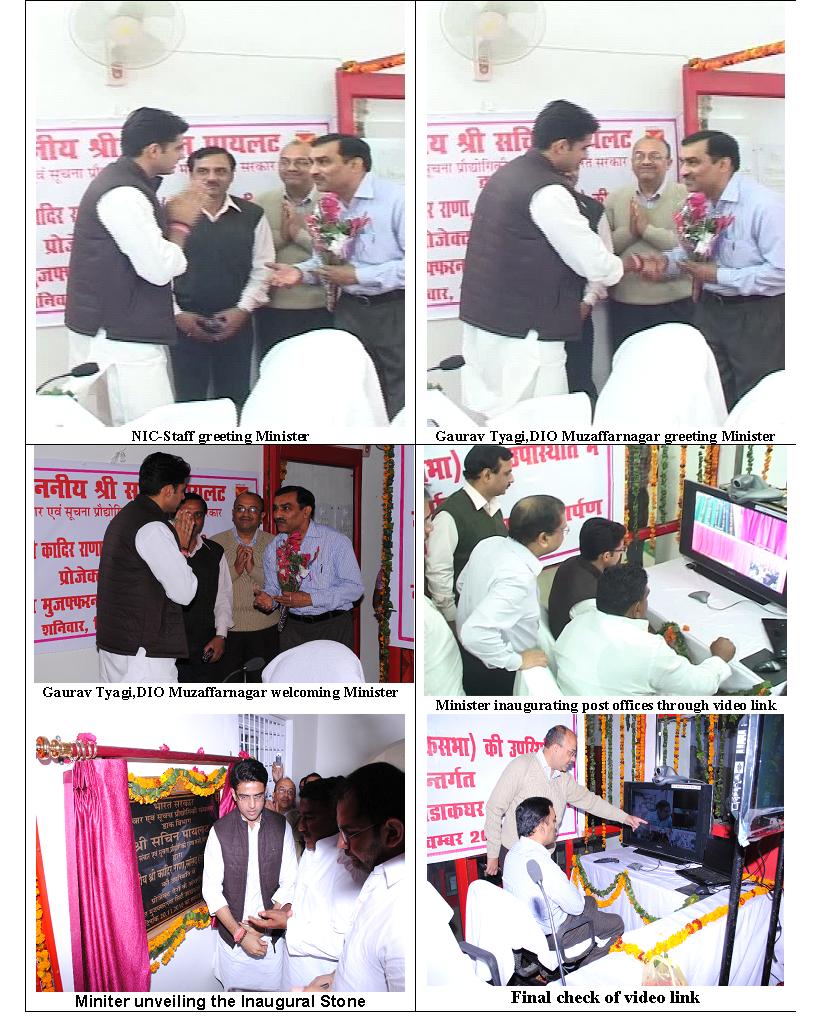 Inauguration of Post offices by Mr. Sachin Pilot, Union Minister of State for Communication and Information Technology – Muzaffarnagar (UP) Through NIC Video link Union Minister of State for Communication and Information Technology Sachin Pilot on 20th November 2010 dedicated 5 post offices under the Project Arrow scheme of the Department of Posts to the people of Western UP. These post offices would have uniform brand hierarchy and a single window service system to reduce the waiting
...
Gaurav Tyagi, Uttar Pradesh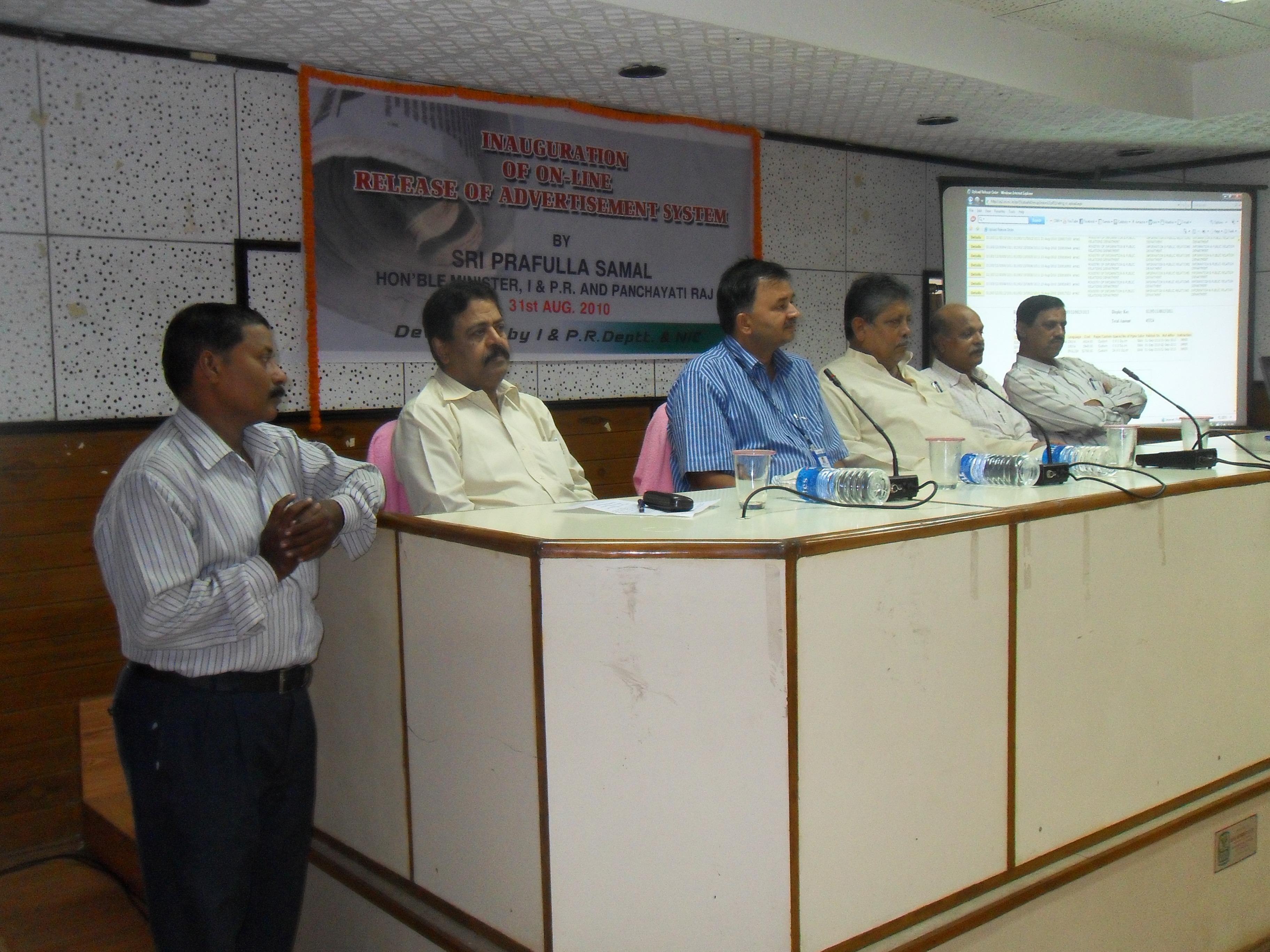 The "e-Advertisement", an web enabled application software, has been inaugurated by Shri Prafulla Samal, Hon'ble Minister, I & P.R and Panchayatiraj, Orissa on 31st August 2010 Bhubaneswar at the conference Hall of I & PR Deptt. in the presence of Shri S. N. Tripathy, IAS, Principal Secretary, Shri Shri B. Mohanty, Director, I&PR and Shri S.K. Panda, SIO & Sr.TD along with members of News Paper Agencies, media and other team members
...
A. K. Hota, Odisha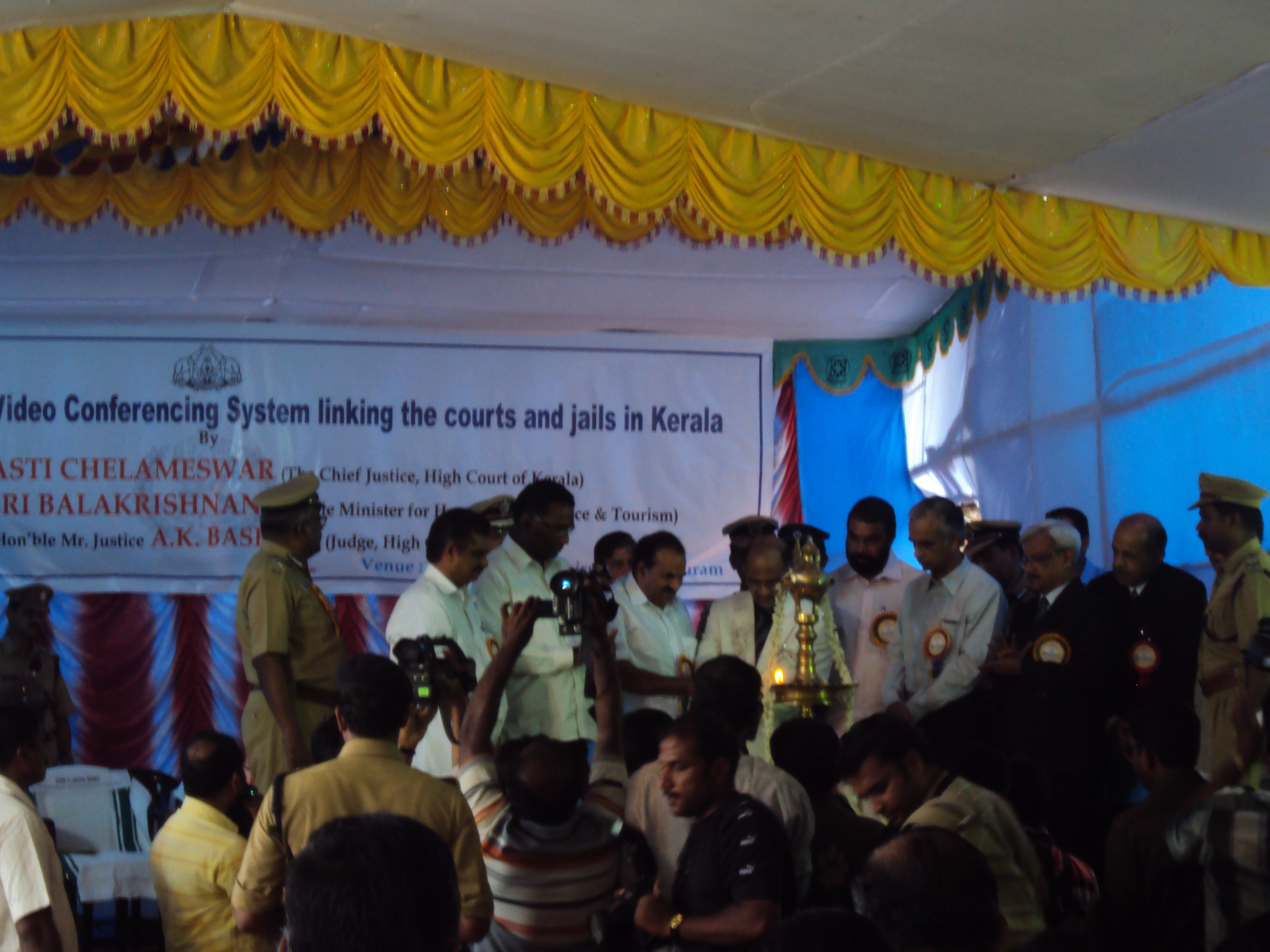 The state-wide roll out of Video Conferencing link connecting Courts and Prisons in Kerala State was inaugurated on 12/6/2010 at glittering ceremony in Central Jail, Trivandrum, the State Capital of Kerala. Hon'ble Chief Justice of Kerala, Justice Jasti Chelameswar inaugurated the system. Two Prisoners of Central Prison were granted extension of their remand by the District Judge online in the presence of the dignitaries. Hon'ble Home Minister of Kerala, Director General
...
Asha Varma, Kerala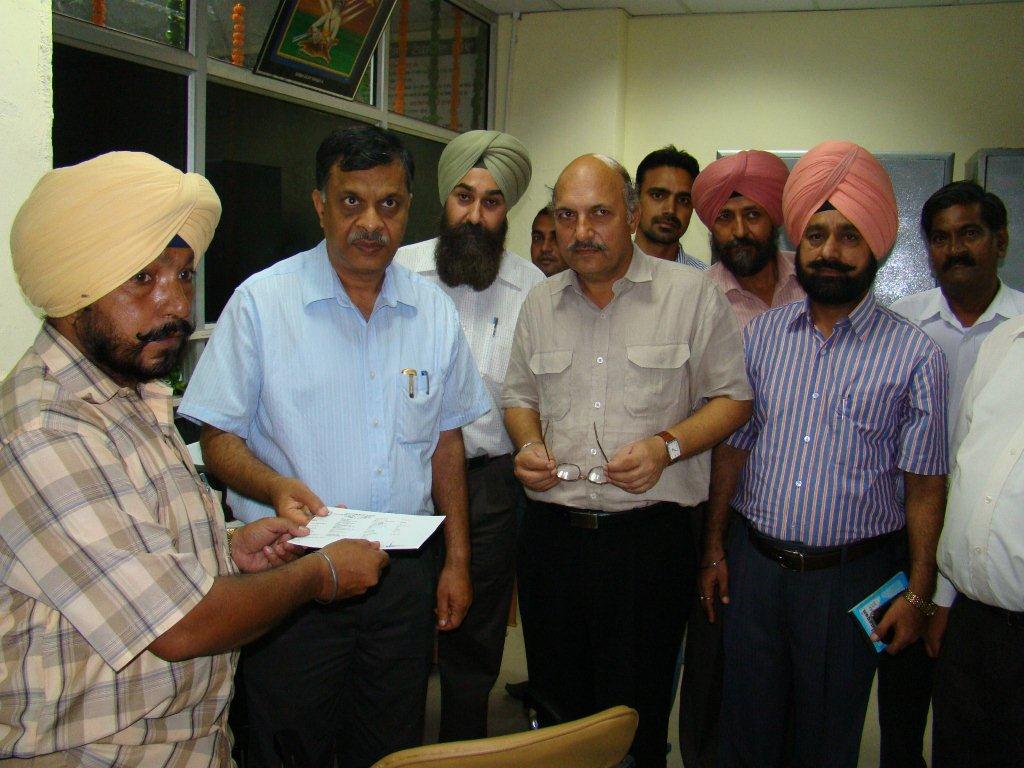 Chief Secretary, Punjab Sh. S.C.Aggarwal launched the VAHAN project on 06-08-2010 at district Fatehgarh Sahib of Punjab state. He handed over the first Vehicle Registeration Certificate to the owner of vehicle. Appreciating the efforts of National Informatics Center in implementing VAHAN Project in the district, Sh. S.C. Aggarwal said that with the implementation of VAHAN, district will be hooked to State as well as National database of Vehicles and the details of
...
Sarbjeet Singh, Punjab
With the emergence of Cloud computing and its power to foster efficiency in Governance, there has been a paradigm shift in the setting up and management of ICT services in Indian Government. Through Cloud services, the provision of ICT infrastructure to various departments and organizations of the government can now be cost effective, agile, sustainable and rapidly deployable for quicker services delivery.
VIJAY KUMAR VISHWAKARMA, ANUPAM JOHRI, HEMANT CHOPRA
Search Online News