News matching with tag "e-Service"
Showing 151 to 155 of total 161 items
Uttar Pradesh became the first state in the country to roll out e-District project in 6 pilot districts of the state. e-District is a State Mission Mode Project under the National e-Governance Plan (NeGP) of Ministry of Communications & IT. The project seeks to automate the complete workflow and internal processes of district administration with the possibility of seamless integration of various departments to e-enable the delivery of high volume services to the citizens through Common Service Centres & kiosks.
Shailesh Kr. Srivastava, Anshu Rohatgi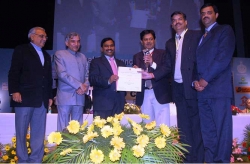 The vision of the Administration is to create a knowledge based society, wherein every citizen of Chandigarh is able to access the benefits of our programmes and services through I.T. and I.T. enabled facilities. e-Governance is the most significant aspect of the I.T. Policy of Chandigarh Administration which is a medium for effective interaction between the Administration and the people so that exchange of information and access to government is convenient, leading to a better quality of life.
Vivek Verma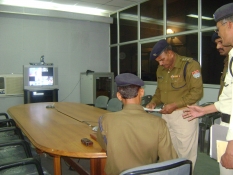 Pithoragarh, the picturesque district of Kumaon region in Uttarakhand, with a breathtaking panoramic view of Himalayas, summons tourists worldwide to its alluring grandeur of natural beauty. Sharing borders with China (Tibet) on northern side and Nepal on the east, the district has a population of about 5 lakhs spread over an area of 7090 sq. kms. The famous Kailash Mansarovar Yatra conducted by Ministry of External Affairs also passes through Pithoragarh.
Dr. J.J.S. Bisht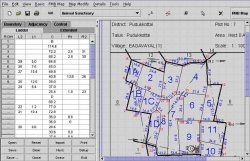 The NIC State Unit of Tamilnadu is not only fostering impeccable ICT activities within the state but also has contributed substantially to growth in the Indian as well as the global ICT industry. With a large pool of highly skilled manpower and a solid backbone of old/new economy Infrastructure, Tamil Nadu enjoys the reputation of being one of the best administered and most investor friendly states in India. It has been judged as one of the best e-governed states in the country in a recent survey. The following report gives an overview on why Tamilnadu is gradually developing into a centre of ICT excellence in India.
R. Gayatri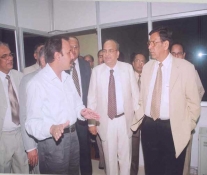 Thirty-six Forts once existed in the region are the basis of the name Chhattisgarh signifying it as The land of thirty six forts. It is also nick-named the rice bowl of India due to abundance and variety of rice produced here. The state is also blessed with wide range of natural resources like dense forests, coal, diamond, bauxite, iron, rivers etc. It has many beautiful places to offer to tourists, sacred places to pilgrims and historical monuments to archeologists. And now it is spearheading to be one of the advanced IT states of the country. National Informatics Centre (NIC) is instrumental in realizing this stature of the state.
Mr. M.K.Mishra, Mr. Y.V.Shreenivas Rao
Search Online News