News matching with tag "Land Records"
Showing 11 to 15 of total 30 items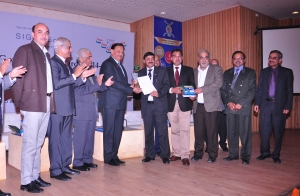 Two NIC Himachal Pradesh projects, HimBhoomi-Integrated Land Records Computerisation and HimKosh-Integrated Finance Management System, have won the CSI Nihilent eGovernance 2015 Awards. These awards were presented by the President of the Computer Society of India, Prof. Bipin V. Mehta during the 50th Golden Jubilee Annual CSI Convention at New Delhi on 3rd December 2015. Sh. D.D. Sharma, IAS and Special Secretary (Finance, Revenue)-cum-Director Treasuries represented the Government of Himachal
...
Ajay Singh Chahal, Himachal Pradesh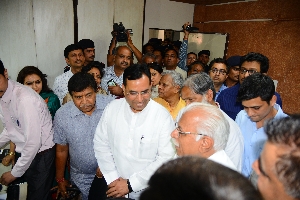 At present, State government receives stamp duty through issuance of stamp papers by Treasury (upto value of 10,000/-) and issuance of stamp duty receipt by various authorized branches of SBI (for value exceeding Rs. 10,000/-). The treasuries are required to maintain huge stock of stamp papers, which are got printed from Nasik. Although at present stamp papers have some security features, however there isn't any full proof mechanism to ensure the genuineness of the stamp
...
Neeraj, Haryana
The National Centre for Good Governance (NCGG, an Autonomous Institution of Department of Personnel & Training, Government of India) , Cosy Nook, Lal Bahadur Shastri National Academy of Administration (LBSNAA), Mussoorie organized a " Seventh Mid career Training Programme in Field Administration for Bangladesh Civil Servants " in Mussoorie, between 15 April, 2014 to 27th April,2014. As a part of sharing India's best practices in the field administration,
...
Poonam Gupta, Haryana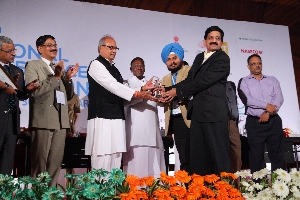 Haryana's e-Governance project entitled, "Dynamic Integration of Property Registration, Land Records and Cadastral Maps" has received National Silver Award on e-Governance 2013-14 under the category "Incremental Innovation in Existing Project". The award has been presented jointly by Sh. Nikhil Kumar, Hon'ble Governor of Kerala and Sh. V. Narayanasamy, Hon'ble Minister of State, Ministry of Personnel, Public Grievances and Pensions and Minister
...
Poonam Gupta, Haryana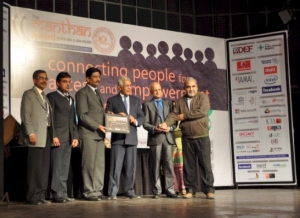 The HimBhoomi initiative of NIC Himachal Pradesh has been awarded the Manthan 2013 Special Mention Award under the eGovernance category in the recently held Manthan Awards 2013 (Asia Pacific South Asia) event at New Delhi. Earlier, the HimBhoomi application was selected as a Finalist. All the Finalists made presentations during the two-day Manthan Awards event in New Delhi. Dr. Saurabh Gupta, State Informatics Officers, NIC Himachal Pradesh made the presentation at New Delhi and based on it, the
...
Ajay Singh Chahal, Himachal Pradesh
Search Online News