News matching with tag "Automation"
Showing 11 to 15 of total 175 items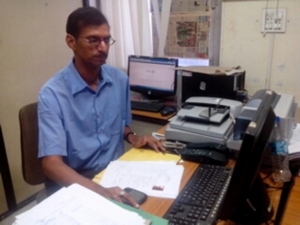 NIC-RA was setup in Uttar Pradesh in the year 2009 with the launch of e-Procurement & e-District system in the state. Various state government departments like PWD, Electronics & IT, Irrigation etc. started using the e-Procurement system which required Digital Signatures as authentication mechanism. As the project got wider acceptance the requirement of DSC extended to central government departments like Railway, Defence, CBI, Post and Telegraph and public sector undertakings like Hindustan
...
Anshu Rohatgi, Uttar Pradesh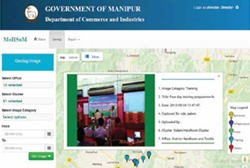 GIS based applications are being used widely for analyzing and providing decision support for various activities. MOHSOM Software uses the technology to track the events and activities of the handloom schemes being implemented in a Cluster and thereby provide support in decision-making to the State Department
YENGKHOM JUNU SINGH, MAIBAM KUBIHEIBA MEITEI
This software captures various health conditions of children in the target age group. In cases where diseases are detected, or if medical intervention is required, support is provided free of cost and the parents of the affected children are informed through SMS automatically.
DR. Y.S. MURTY, SRINIVASA SUBBA RAO AKELLA
The innovative App is very useful for Doctors and Dental Assistants in the diagnosis process and management of oral cancer in its early stages. ICT thus helps improve the quality of life of the citizens and saving lives using the best that ICT has to offer.
VS RAGHUNATHAN, JAMES ARULRAJ, SARVANI G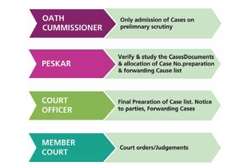 Petitioners can now register a case online and track its status. Cause list is generated dynamically, which is published on the portal after approval by the competent authority. Hearing Notice is served online to the petitioner/ advocate and opponents by way of SMS, e-mail and physically through the Tahsildar concerned.
P. K. PRAMANIK, R. N. BEHERA
Search Online News