News matching with tag "ICT in States"
Showing 11 to 15 of total 161 items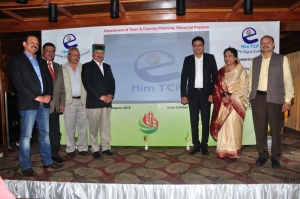 Shri Sudhir Sharma, Urban Development and Town and Country Planning Minister, Himachal Pradesh launched the mobile App "HIM TCP" of the Town and Country Planning (TCP) department, Himachal Pradesh. The app is presently available on Android platform and is available on departmental web site http://www.tcphp.in/ and Google Play Store free of cost. The Minister, in his inaugural speech informed that the launch of this App was a new milestone in citizen-centric governance which demonstrates
...
Sandeep Sood, Himachal Pradesh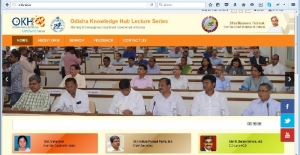 Odisha Knowledge Hub Lecture Series (OKH) website was launched by Smt. Usha Devi, Hon'ble Minister, W & CD, P&C , SS & EPD, Odisha in the Conference Hall of Planning & Convergence Department in presence of Sri R. Balakrishnan, IAS, Development Commissioner-cum-Additional Chief Secretary, Sri G.B. Reddy, Officer on Special Duty and Member Secretary, PHDMA, P & C Department, Sri P.K. Biwal, IAS, Additional Secretary , P & C Department and other officers
...
A. K. Hota, Odisha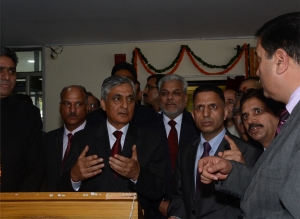 Honourable the Chief Justice of India, Honourable Mr. Justice T.S. Thakur in the august presence of Honourable Mr. Justice Mansoor Ahmad Mir, the Chief Justice and Honourable Judges of High Court of Himachal Pradesh, inaugurated the Mobile App on High Court PMIS (Personal Management Information System), Web-based Grievance Redressal and Suggestions Mechanism for H.P. Judiciary and the e-Court Fee System in High Court of H.P. on 19th of August 2016 in the HP High Court premises. The Mobile
...
Sandeep Sood, Himachal Pradesh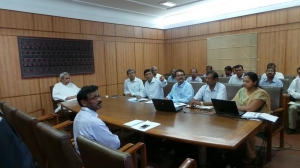 The newly designed dynamic Portal of Home Department, Government of Odisha was launched by Shri Naveen Patnaik, Hon'ble Chief Minister, Odisha in his Conference Hall on 6th August' 2016. The officers present in the inaugural function include Sri Aditya Prasad Padhi, IAS, Chief Secretary, Sri U. N. Behera, IAS, Addl. Chief Secretary to C.M., Sri Asit Kumar Tripathy, IAS, Principal Secretary, Home, Sri Lalit Kumar Das, IPS, SPl. Secretary, Home, Dr R. N. Behera, Sr. Technical
...
A. K. Hota, Odisha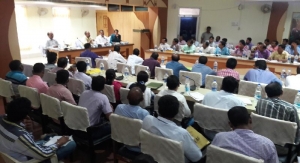 Workshop on Chief Minister's Relief Fund (CMRF) and Harishchandra Yojana online applications was organized in the DRDA, Conference hall, Chhatrapur, Ganjam, Odisha. It was presided over by Sri Ashok Kumar Meena, IAS, Secretary, G.A. Department, Govt. of Odisha. Other dignitaries participated in the workshop include Sri Prem Chandra Chaudhary, IAS, Collector, Ganjam, Dr. R. N. Behera, Sr. Technical Director, NIC, Bhubaneswar, Dr. R. K. Das, TD, RDC, Berhampur, Addl. P.D., DRDA,
...
A. K. Hota, Odisha
Search Online News