News matching with tag "ICT in States"
Showing 11 to 15 of total 169 items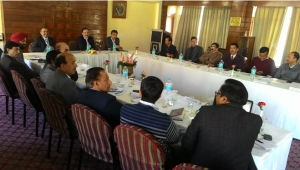 A two day stakeholders' appreciation seminar on Integrated Financial Management System (IFMS), was conducted on the 17-18th of November, 2016. The seminar was inaugurated at Hotel Holiday Home (HHH), Shimla by Shri Ram Mohan Johri, the Principal Accountant General (Audit). The event was organized by the office of Accountant General (Accounts and Entitlement), Himachal Pradesh. The seminar revolved around the change management pertaining to the different stakeholders in view of the implementation
...
Ajay Singh Chahal, Himachal Pradesh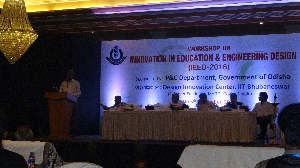 The Planning & Convergence Department, Government of Odisha, has constituted the "Odisha State Innovation Cell" to develop innovation ecosystem in the state and to prepare strategy for introducing innovation in Government. NIC Odisha State Centre is actively involved with the innovation cell not only for development of dynamic portal but also to extend all possible ICT support to drive innovation agenda in the state and harness core competencies, local talent, resources and
...
A. K. Hota, Odisha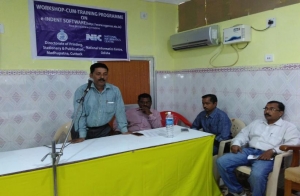 State level workshop on e-INDENT Software was organised at Directorate of Printing, Stationery & Publication (DPS&P) Department, Cuttack from 24/10/2016 to 27/10/2016. About 280 Indenting & Countersigning officers, nominated from district Collectorate offices, S.P. offices and Heads of Department participated in the workshop. The Inaugural Session was chaired by Shri Gopabandhu Satpathy, IAS, Director of DPS&P, Cuttack, Odisha. Other dignitaries present on the occasion include
...
A. K. Hota, Odisha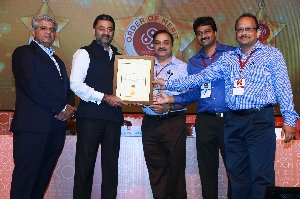 Functional areas of Electrical Licensing Board, Department of Energy, Government of Odisha, have been studied to provide e-governance oriented services to various sections concerned for management of Contractor, Supervisor, Workman / Wireman / Lineman licenses, project Licenses etc. Till date 90956 numbers of licenses have been processed. Online License Examination Application System has been implemented to enable applicants submit application online, digitally cross check the validity
...
A. K. Hota, Odisha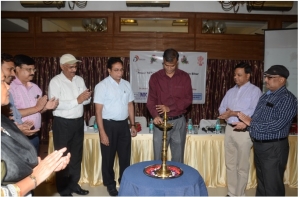 A workshop was organized on the theme "Prison ERP- interconnecting Prisons in Bihar under e-Prisons" on 26th September 2016 at Patna. The inaugural address was delivered by Sh. Anand Kishor, IAS, IG (Prisons & Correctional Services), Bihar. He spoke about key innovative features implemented in Prison ERP that includes use of Biometric Tools, Photo Pass for Visitors, Voice Capture, Smart Card and SMS Alerts in the application software to meet the objective of transforming
...
Rajiv Ranjan, Bihar
Search Online News