News matching with tag "ICT in States"
Showing 11 to 15 of total 165 items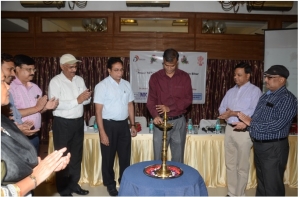 A workshop was organized on the theme "Prison ERP- interconnecting Prisons in Bihar under e-Prisons" on 26th September 2016 at Patna. The inaugural address was delivered by Sh. Anand Kishor, IAS, IG (Prisons & Correctional Services), Bihar. He spoke about key innovative features implemented in Prison ERP that includes use of Biometric Tools, Photo Pass for Visitors, Voice Capture, Smart Card and SMS Alerts in the application software to meet the objective of transforming
...
Rajiv Ranjan, Bihar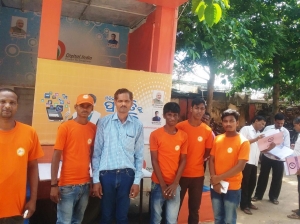 Under the Digital India Program of Government of India, several products / services have been provided by Centre & State Governments in the last two years to make governance more citizen-centric and enhance transparency & efficiency in service delivery. As per the D.O. No-21/11/2015-NeGD Dated 6-5-2016 issued by the Secretary, DeitY, GoI to the Chief Secretary of Odisha and urged to utilise this campaign. To convey the message of the transformative initiative, and to create awareness
...
A. K. Hota, Odisha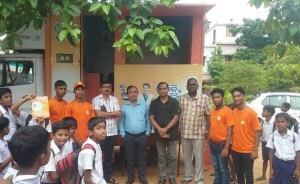 DeITY vide D.O.No. N-21/11/2015-NeGD Dated 6-5-2016 to the Chief Secretaries of States urged to create awareness on Digital India Programmes among citizens. Through Digital India Programme of GOI several products/services have been provided by Central/ State Govts to make governance more citizens centric, enhance transparency and efficiency in service delivery. GOI has emphasized to create awareness on citizens at District, Sub-Division, Panchayat and Village level. To outreach campaign
...
A. K. Hota, Odisha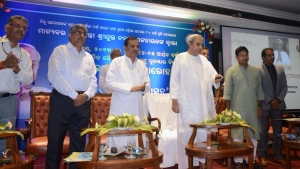 Chief Minister, Odisha Shri Naveen Patnaik launched PlanPlus & ActionSoft for Urban Local Bodies (ULB) on 29.08.2016. All 05 Municipal Corporations , 45 Municipalities and 60 Notified Area Councils (NAC) have started using both the applications for the preparation of Action plan and monitoring of Physical & Financial progress of different activities. National Informatics Centre (NIC), New Delhi was bestowed with special appreciation award for the development of these applications which
...
A. K. Hota, Odisha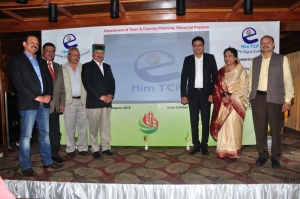 Shri Sudhir Sharma, Urban Development and Town and Country Planning Minister, Himachal Pradesh launched the mobile App "HIM TCP" of the Town and Country Planning (TCP) department, Himachal Pradesh. The app is presently available on Android platform and is available on departmental web site http://www.tcphp.in/ and Google Play Store free of cost. The Minister, in his inaugural speech informed that the launch of this App was a new milestone in citizen-centric governance which demonstrates
...
Sandeep Sood, Himachal Pradesh
Search Online News