News matching with tag "Health"
Showing 11 to 15 of total 27 items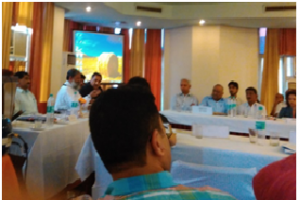 One day Conference of all the Civil Surgeons & Doctors from DGHS and NHRM Haryana was held under the Chairmanship of Hon'ble Health Minister, Shri Anil Vij at Red Bishop, Panchkula on 15.04.2015. Additional Chief Secretary (Health) and Director General Health Services, Haryana were also present during conference. A presentation on 'ICT initiatives taken in Health sector, Haryana' was given during conference. Hon'ble Health Minister took keen interest in
...
Neeraj, Haryana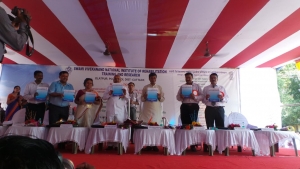 Accessible Portal of Swami Vivekanada National Institute of Rehabilitation and Training (SVNIRTAR), Olatpur, Cuttack (Odisha) for Persons with Disabilities (PwDs) was inaugurated on Dt-25.08.2014 by SHRI THAAWAR CHAND GEHLOT, Hon'ble Minister of Social Justice and Empowerment (MoSJE), Govt. of India at an open pendal at SVNIRTAR. The inauguration was done in the presence of SHRI SUDARSHAN BHAGAT, Hon'ble Minister of State (MoSJE), Govt of India, Dr. Kulamani Samal, Hon'ble MP,
...
A. K. Hota, Odisha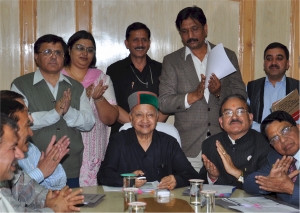 The Honourable Chief Minister Himachal Pradesh, Sh. Virbhadra Singh, launched the Extended Licensing and Laboratory Node (XLN) Software on 8th May 2013 at Shimla under the rapid replication roll out initiative of the Department of Electronics and Information Technology, Government of India, through NIC Gujarat and NIC Himachal Pradesh. Speaking on the occasion, the Chief Minister, expressed the hope that the software will help in cutting down the approval times and functioning of the Department
...
Ajay Singh Chahal, Himachal Pradesh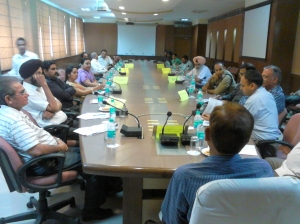 MedLEaPR (Medico Legal and Postmortem Reporting) system has been developed by NIC Haryana and implemented in Haryana, Punjab and Chandigarh. On 18th March, Hon'ble Punjab and Haryana, High Court, who is monitoring the rollout progress of this system, has approved the new project "Integration of Forensic Science Laboratory" with existing MedLEaPR system. For this, High Court constitutes an expert committee comprised of representatives of all laboratories of Haryana,
...
Poonam Gupta, Haryana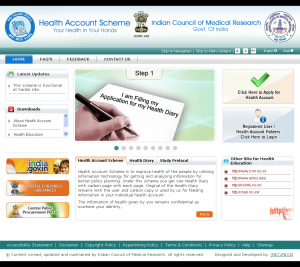 Health Account Scheme is meant to improve health of the people by utilizing information technology for getting and analyzing information for better policy planning. Under this scheme you get one Health Diary with carbon page with each page. Original of the Health Diary remains with the user and carbon copy is used by us for feeding information in your individual health account. The website is full of relevant and updated information pertaining to Health Scheme and Health Education Scheme.
...
Lokesh, Scientist-D, , Delhi(NCT)
Search Online News