News matching with tag "ICT in Districts"
Showing 11 to 15 of total 97 items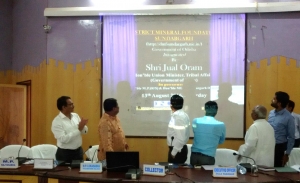 Online Project Monitoring of District Mineral Foundation, Sundargarh (www.dmfsundargarh.nic.in) was launched today by Sri Jual Oram, Hon'ble Union Cabinet Minister of Tribal Affairs, Government of India at Vikash Bhawan, Sundargarh. While addressing Sri Oram stressed on online system and mobile apps and expressed this project monitoring system will help Administration to monitor and implement projects successfully. The portal was developed by
...
A. K. Hota, Odisha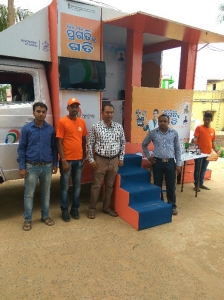 The Digital India Outreach Campaign has been successfully launched at Gopinathpur Village under Gopinathpur Gram Panchayat, Puri Sadar Block, Puri District by Sri Biswanath Panda, DIO, NIC, Puri in the presence of Citizens of Gopinathpur GP. He informed that Government of India has started Digital India Outreach Campaign, in which citizen would be made aware about the programs as well as welfare schemes/policies started by the government under its Digital India Programme. M/S
...
A. K. Hota, Odisha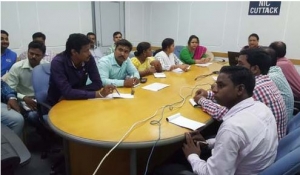 District level Training Programme on MIS of Digitisation of Land Records Modernisation Programme has been conducted for all the 15 tahsils of Cuttack district, Odisha, on 23rd May 2016 in NIC-District Centre, Cuttack. There were 16 participants from different tahsils of Cuttack district. Sri Sitangsu Sekhar Das, Superintendent of Land Records, Collectorate, Cuttack addressing the participants highlighted various aspects and functionalities of the national portal of "Digital
...
A. K. Hota, Odisha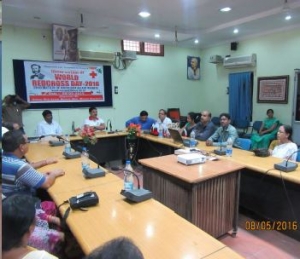 The official website of Rayagada Blood Bank (http://rayagadablood.nic.in) has been inaugurated by Sri Jagannath Mohanty, Collector & District Magistrate, Rayagada on 08.05.2016 at DRDA Conference Hall, Rayagada. Among the dignitaries present on the occasion include Sri Laxmikant Behera, ADM, Dr. Ananda Padhy, Vice President, RCBB, Rayagada, Sri P.V.S.S. Gangadhar, DIO-NIC, Sri Guna Sekhar Netheti, ADIO-NIC, all the District Level Officers and Red Cross Society life members etc.. Inaugurating
...
A. K. Hota, Odisha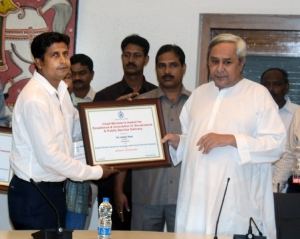 NIC District Unit, Subarnapur with its state-of art infrastructure, is rendering its service of excellence since the inception of the district in the year 1993 with the objec tive to facilitate e-Government / e-Governance applications in the district. Apart from all state and national level applications, NIC Subarnapur has many indigenous projects which grabbed attention in state and national level. Recently Subarnapur District received the prestigious "Chief Minister's Award
...
A. K. Hota, Odisha
Search Online News