News matching with tag "ICT in Districts"
Showing 11 to 15 of total 104 items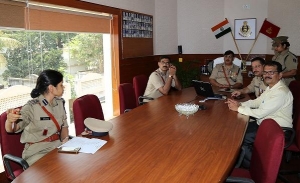 The website of Angul District Police (Odisha) (http://angulpolice.nic.in) was inaugurated by Shri K. B. Singh, IPS, DG & IG of Police, Odisha on Dt-01.04.2017 at his Chamber at Police Headquarters, Cuttack on the eve of Odisha Police Formation Day and Utkal Divasa. Speaking on the occasion Shri Singh expressed satisfaction over the timely launch of the website when the entire state is geared up for Utkal Divasa. He is of the opinion that this website will help the citizens for
...
A. K. Hota, Odisha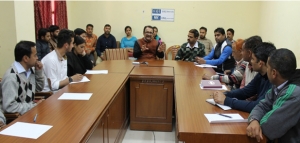 A workshop-cum-training program on Aadhaar seeding in Land Records was held for the officials of the Revenue Department in District Una, by NIC District Unit on 17th March, 2017. Sh. Vikas Labroo, Deputy Commissioner, Una chaired the training session and directed the officials to collect Aadhaar number of land owners in their respective villages within one month by 15th April, 2017 and start seeding in land records through laptops/net-connectivity available with them or by visiting their tehsil
...
Ajay Singh Chahal, Himachal Pradesh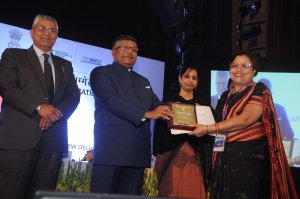 It was a proud moment for NIC, Koraput, Odisha to receive the award in the National DIO Meet for its exemplary achievement on digital payments campaign. DIO, Koraput, Smt. Sailabala Prusty, received the certificate of appreciation with memento from Honble Minister of IT & Comm. and Law & Justice Shri Ravi Shankar Prasad, in presence of Minister of State, Shri P. P. Choudhury, Secretary MeiTY, Smt Aruna Sunderrajan, IAS , and DG, NIC, Smt. Neeta Verma. Koraput
...
A. K. Hota, Odisha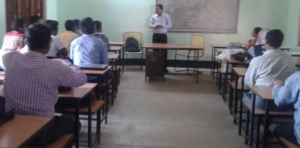 The training programme on "I.C.T. applications in Revenue administration" was organised by DIO, NIC, Sambalpur for Revenue Inspectors of different districts of northern Odisha at Revenue Inspectors Training Institute (R.I.T.I.), Larkank, Sambalpur. R.I.s are the grassroots level revenue officials and ICT knowledge is very much essential to deal with e-Governance applications used / to be used for revenue administration. To cater the e-Governance knowledge upgradation
...
A. K. Hota, Odisha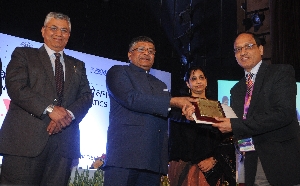 Shri Ravi Shankar Prasad, Honorable Union Minister for Information Technology, Law and Justice awarded the appreciation certificate and memento to Sh. Rakesh Kumar, District Informatics Officer, Bilaspur, NIC Himachal Pradesh, during the National Grassroot Informatics meet, on 19th January 2017 in New Delhi for his exemplary services towards Digial Payment initiatives. Sh. P.P. Chaudhary, Union Minister of State for IT, Law and Justice, Ms. Aruna Sundarajan, Secretary, MeitY, Dr. Ajay Kumar, Additional
...
Ajay Singh Chahal, Himachal Pradesh
Search Online News