News matching with tag "Workshop"
Showing 11 to 15 of total 67 items
The 9th Agrotech Exhibition-cum-Seminar was held at IISR (Indian Institute of Sugarcane Research), Telibagh, Lucknow from 16th to 18th February, 2013. The event was organised by a popular monthly magazine 'Agriculture Today' in association with premier agricultural institutions like PHDCCI, CARD, ICAR and it was supported by Government of Uttar Pradesh. The event aimed to provide an opportunity for participants to showcase products, services, schemes and technologies to potential
...
Anshu Rohatgi, Uttar Pradesh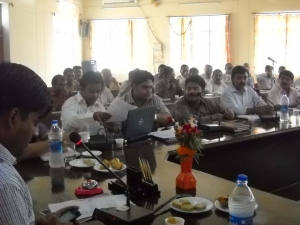 Training workshops and hand holding sessions were held in all the districts in Uttar Pradesh in September – October 2012 for streamlining the implementation of the eForms, SSDG & State Portal project in the state. The handholding workshops were aimed to reduce the pendency of applications by bringing all the stake holders to a common platform and resolving the issues of Common Service Centre Operators, officials of line departments and district administration. In the last three months,
...
Anshu Rohatgi, Uttar Pradesh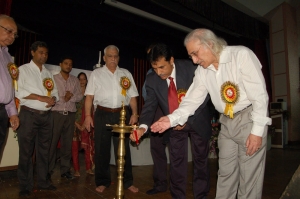 A university level workshop on National e-Governance Plan was held on 29th September 2012 at Banaras Hindu University, Varanasi. The workshop was jointly organised by the computer centre of BHU and Department of Electronics and IT (DeitY), Ministry of Communication & Information Technology, Government of India, New Delhi. The purpose of the workshop was to create awareness about e-Governance and National e-Governance Plan (NeGP) to the students of the University and make them aware of the
...
Anshu Rohatgi, Uttar Pradesh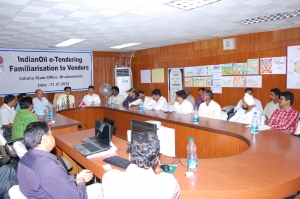 The training cum workshop on GePNIC was conducted on 31st July 2012 for officers of Indian Oil Corporation Limited, Marketing Division, Bhubaneswar in the division office conference hall of IOCL Bhubaneswar. The workshop was formally inaugurated by Shri Projjal Chakrabarty, Executive Director (IS) IOCL Mumbai with the launching of one Pilot tender in presence of General Manager( Marketing ), Odisha Shri P.K.Das. After the inaugural session, general features of GePNIC
...
A. K. Hota, Odisha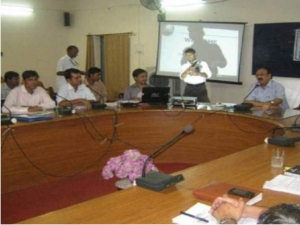 A workshop cum training session conducted/held at Maharajgunj on 20th July 2012 in the presence of district magistrate Shri Sachidanand Dubey. The training was aimed to introduce the government officials and employees to the new working environment. District Information Officer, Maharajgunj Shri Sanjeev Kumar and Co-trainer Shri Yogesh Shukla demonstrated the outlines and functions of digital signature to the participants at the workshop. The project seeks to replace the manual working system
...
Anshu Rohatgi, Uttar Pradesh
Search Online News