News matching with tag "Workshop"
Showing 11 to 15 of total 178 items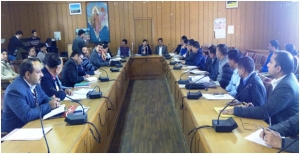 A half day eHimBhoomi awareness workshop was held at Solan on 15th November 2016 for the Revenue Officers of the District Solan. Sh. Rakesh Kanwar, the Deputy Commissioner, Solan had desired to hold a half day demonstration of the Integrated eHimBhoomi features, software, mobile apps for the Revenue Officers of the District Solan during their monthly meeting. Sh. Ajay Singh Chahal, SIO, Vimal Kumar Sharma, Scientist-D, Sh. Ashish Sharma, Scientist-B and Sh. Parveen Kumar, Scientist-B visited
...
Ajay Singh Chahal, Himachal Pradesh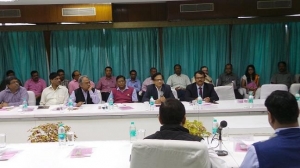 Mahanadi Coalfields Limited (MCL), a subsidiary of Coal India Ltd, has requested NIC, Odisha State Centre to implement eOffice at MCL Corporate Office, Burla. In this context the sensitisation programme on eOffice to Senior Level Officers of MCL was arranged at the Conference Hall, MCL, Burla on dt-24.11.2016. Sri P. K. Pramanik, DDG & SIO, Odisha State Centre, Dr. R N Behera, Sr. Technical Director, NIC, Bhubaneswar and Sri B. P. Satapathy, PSA delivered the presentation to the Senior
...
A. K. Hota, Odisha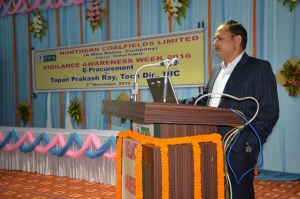 On the occasion of Vigilance Awareness week, Northern Coalfields Limited, a Mini Ratna central PSU under the Coal India Limited had requested NIC to deliver a lecture on e-Procurement. Shri Tapan Prakash Ray, Technical Director, NIC Odisha and a member of e-procurement team delivered the talk on the occasion at NCL Hqrs, Singrauli. The talk was well received by the audience and focused primarily on benefits of e-procurement like transparency, accountability and efficiency. The function was
...
A. K. Hota, Odisha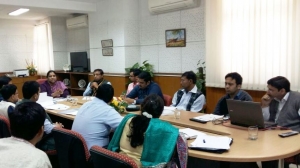 "eSuvidha, an On-line Project Management System, tracks the projects involving investment above 1000 crore. It enhances the efficiency, bring transparency and improve the communication between industries to Government and State to Centre or vice versa. It automates the entire tracking of stalled investment projects in the context of the bottlenecks. Industries can submit their projects with issues after creating their login credentials. When any project with issues is being added by an industry
...
Dr. Shubhag Chand, Delhi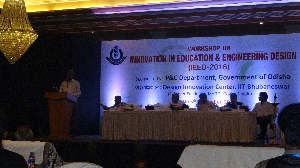 The Planning & Convergence Department, Government of Odisha, has constituted the "Odisha State Innovation Cell" to develop innovation ecosystem in the state and to prepare strategy for introducing innovation in Government. NIC Odisha State Centre is actively involved with the innovation cell not only for development of dynamic portal but also to extend all possible ICT support to drive innovation agenda in the state and harness core competencies, local talent, resources and
...
A. K. Hota, Odisha
Search Online News