News matching with tag "Inaugurations"
Showing 11 to 15 of total 44 items
The much awaited Smart Card based driving licenses (SCDL) scheme was launched in the state by Chief Minister of Uttar Pradesh Shri Akhilesh Yadav on 9th January 2013 at Lucknow. The project has been implemented in 20 districts of the state including Lucknow, Kanpur, Ghaziabad, Agra, Aligarh etc. in the first phase. The State Transport Minister, Shri Raja Aridaman Singh launched the SCDL in Agra on 15th January 2013. In Ghaziabad, Deputy Chairman GDA (Ghaziabad Development Authority)
...
Anshu Rohatgi, Uttar Pradesh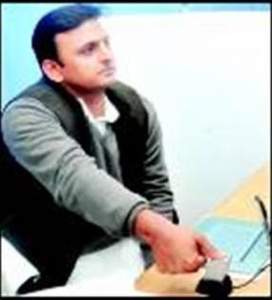 Chief Minister of Uttar Pradesh Shri Akhilesh Yadav launched the SMART card based driving license in the state on 9th January 2013 at the regional transport office Lucknow. Under this scheme, the new DL will come in tamper proof plastic cards embedded with a microprocessor chip. The chip will have important details of the applicants like name, date-of-birth etc.. The 'SARATHI' software developed by National Informatics Centre is being used to digitize the applicant's information
...
Anshu Rohatgi, Uttar Pradesh
The website of District Court, Cuttack (http://districtcourtcuttack.nic.in) was inaugurated by Hon'ble Chief Justice (acting) of Odisha High Court Shri Pradip Kumar Mohanty on 19th January 2013 at the premises of District Court, Cuttack. The inauguration ceremony was presided by Shri Satrughana Pujari, District Judge of Cuttack. The website is developed by NIC, Cuttack District Unit, DIO Smt Mamata Khamari and DIA Smt Itishree Nanda with guidance from the Portal Group,NIC
...
A. K. Hota, Odisha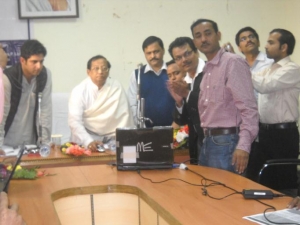 The Standardised District Portal of Balangir District (http://balangir.nic.in ) was inaugurated by Shri Surjya Narayan Patra, Hon'ble Minister for Revenue and Disaster Management on 18 January 2013 in a function organised in the Conference Hall, Collectorate Building in presence of Hon'ble MP Sri Kalikesh Narayan Singhdeo. Collector & District Magistrate Sri Debraj Mishra presided over the meeting. Dr. R N Behera, Technical Director, NIC, Bhubaneswar
...
A. K. Hota, Odisha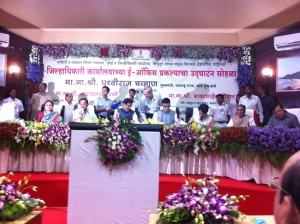 Hon'ble Chief Minister of Maharashtra Shri Prithviraj Chavan inaugurated e-Office in Sindhudurg District Collector office on 24-12-2012 in the presence of Industry Minister Shri Narayan Rane, Revenue Minister Shri Balasaheb Thorat, Chief Secretary, IT Secretary, SIO NIC Maharashtra, District Collector Sindhudurg. District Collectors of remaining 34 districts also attended the inauguration through VC via NICNET. Sindhudurg district is the first district in the country to implement Electronic
...
Moiz Hussain, Maharashtra
Search Online News