News matching with tag "Inaugurations"
Showing 11 to 15 of total 137 items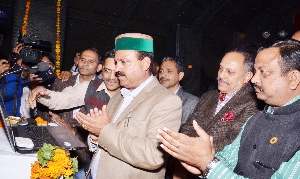 The official website of the District Rural Development Agency, Hamirpur, Himachal Pradesh has been launched by Sh. I D Lakhanpal, Honourable Chief Parliamentary Secretary (Rural Development), Government of Himachal Pradesh on 9th November 2016 in the Hamir Utasv, a State level fair, at District Headquarters. Sh. Madan Chauhan, IAS, Deputy Commissioner Hamirpur briefed the Chief guest and the audience about the features of the website and its content, which will help the DRDA as well as keep the
...
Ajay Singh Chahal, Himachal Pradesh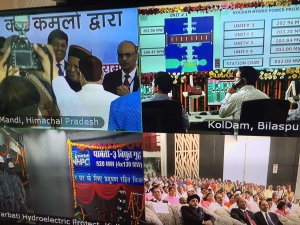 Sh. Narinder Modi, Honorable Prime Minister of India dedicated three power projects to the nation from Mandi, Himachal Pradesh using National Informatics Centre, Video Conferencing facility at 11:30AM on 18th of October 2016. The three power projects are NTPC's Koldam – 800MW, NHPC's Parbati – 520 MW and SJVNL's Rampur – 412 MW. The teams of NTPC, NHPC and SJVNL were supported by the NIC team which provided technical support to conduct the VC. The other
...
Sandeep Sood, Himachal Pradesh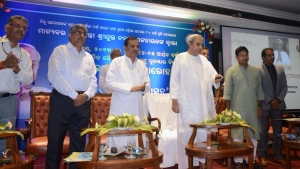 Chief Minister, Odisha Shri Naveen Patnaik launched PlanPlus & ActionSoft for Urban Local Bodies (ULB) on 29.08.2016. All 05 Municipal Corporations , 45 Municipalities and 60 Notified Area Councils (NAC) have started using both the applications for the preparation of Action plan and monitoring of Physical & Financial progress of different activities. National Informatics Centre (NIC), New Delhi was bestowed with special appreciation award for the development of these applications which
...
A. K. Hota, Odisha
In order to ensure better and timely delivery of various government services delivered through different departmental systems under one roof, Govt of Punjab has conceived setting up 2147 Sewa Kendras as single point of contact in different parts of urban as well as rural areas of the state. Punjab Sewa Porta(PSP) has been be developed by NIC Punjab as an umbrella platform to enable the delivery of citizen-centric services of all the departments covered under Right to Service (RTS) act under
...
Vikram Jeet Grover, Punjab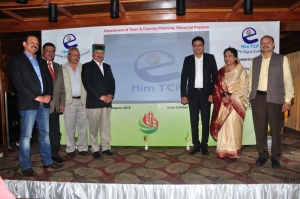 Shri Sudhir Sharma, Urban Development and Town and Country Planning Minister, Himachal Pradesh launched the mobile App "HIM TCP" of the Town and Country Planning (TCP) department, Himachal Pradesh. The app is presently available on Android platform and is available on departmental web site http://www.tcphp.in/ and Google Play Store free of cost. The Minister, in his inaugural speech informed that the launch of this App was a new milestone in citizen-centric governance which demonstrates
...
Sandeep Sood, Himachal Pradesh
Search Online News