News matching with tag "Inaugurations"
Showing 11 to 15 of total 140 items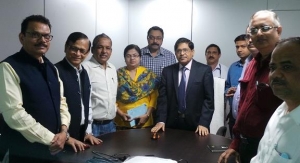 The dynamic portal of Odisha State Election Commission (http://secodisha.nic.in ) is launched by the State Election Commissioner, Odisha, Sri R. N. Senapati, IAS, on dt-04.01.2017 at the Conference Hall of Commission's Office, Bhubaneswar in the presence of Sri P. K. Pramanik, DDG & SIO, Odisha, Sri S. K. Mohapatra, STD, Dr. R. N. Behera, STD, Sri K. C. Pattnaik, PSA, Secretary, Addl. Secretary, Jt. Secretary and Law Officer of the Commission and other officials. Inaugurating the
...
A. K. Hota, Odisha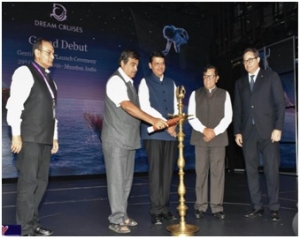 NIC Maharashtra had set up an extension counter for immigration clearance at Mumbai Seaport for providing immigration clearance to the 1800 passengers of MV GentingDream Cruise liner on 29.10.2016 which departed from Mumbai Seaport on its maiden voyage to Srilanka and Singapore.This function was inaugurated by the Hon.Union Minister for Surface Transport in the presence of Hon Chief Minister of Maharashtra. Shri Sanjay Mattey Principal Systems Analyst and Project Coordinator of the IVFRT
...
Moiz Hussain, Maharashtra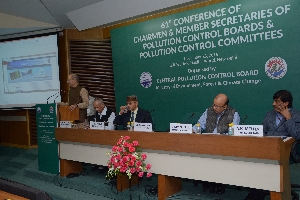 Shri Anil Madhav Dave, Minister of State (Independent Charge) of Environment, Forest and Climate Change (MoEF&CC), launched the CPCB-eSamikSha Portal on 23rd November, 2016 in the 61st Conference of Chairmen & Member Secretaries of Pollution Control Boards and Pollution Control Committees at Indian Habitat Centre, Lohdi Road, New Delhi. Shri Ajay Narayan Jha, Secretary, MoEF&CC, Shri S.P.S Parihar, Chairman, CPCB, Dr A.B Akolkar, Member Secretary, CPCB, Member Secretaries of State
...
Dr. Shubhag Chand, Delhi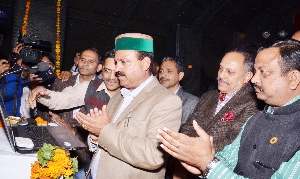 The official website of the District Rural Development Agency, Hamirpur, Himachal Pradesh has been launched by Sh. I D Lakhanpal, Honourable Chief Parliamentary Secretary (Rural Development), Government of Himachal Pradesh on 9th November 2016 in the Hamir Utasv, a State level fair, at District Headquarters. Sh. Madan Chauhan, IAS, Deputy Commissioner Hamirpur briefed the Chief guest and the audience about the features of the website and its content, which will help the DRDA as well as keep the
...
Ajay Singh Chahal, Himachal Pradesh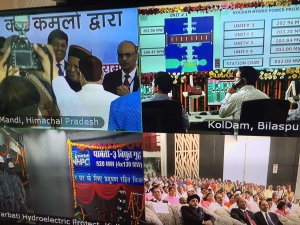 Sh. Narinder Modi, Honorable Prime Minister of India dedicated three power projects to the nation from Mandi, Himachal Pradesh using National Informatics Centre, Video Conferencing facility at 11:30AM on 18th of October 2016. The three power projects are NTPC's Koldam – 800MW, NHPC's Parbati – 520 MW and SJVNL's Rampur – 412 MW. The teams of NTPC, NHPC and SJVNL were supported by the NIC team which provided technical support to conduct the VC. The other
...
Sandeep Sood, Himachal Pradesh
Search Online News