News matching with tag "Training"
Showing 11 to 15 of total 38 items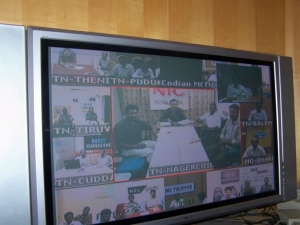 Video Conference based IVFRT Capacity Building Programme on cFRO Module was organised in Chennai for the NIC District Level Officers as well as Officials of FROs of Tamil Nadu and Pondicherry on 21st December 2012. Above Capacity Building Programme was inaugurated by Mr. V. Vumlunmang, Joint Secretary (Foreigners), MHA from VC Studio of NIC-Delhi. While inaugurating the programme, he appreciated the efforts of NIC for using the latest technologies in disseminating the information to the end users.
...
N.K Prasad, Delhi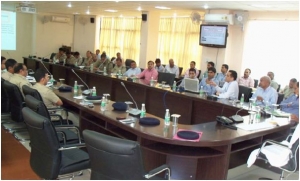 A state level Workshop-cum-Training conducted on 7th September, 2012 to sensitize Centralised FROs (C-FROs) under IVFRT project at the Conference Hall, Jharkhand Police Headquarters, Ranchi. The theme of the programme was 'Workshop-cum-Training on Immigration, Visa, Foreigners Registration & Tracking (IVFRT) Project" for implementation of Centralized FRO (C-FRO) module in various district police offices (SSP/SP offices) of Jharkhand. Training workshop was attended by 54 police
...
N.K Prasad, Delhi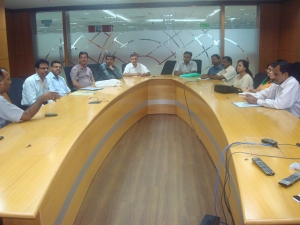 The IVFRT is an MMP (Mission Mode Project) which envisages an ICT based secure and integrated service delivery framework that facilitates legitimate travelers across all missions, ICPs, FRROs and FROs. Capacity building plays pivotal role in the success of such MMP. In order to equip our state Coordinators with technical details of IVFRT project, a three days' 2nd IVFRT TTP (Trainers' Trainee Programme) from 10th to 12th September 2012 was organized at Central IVFRT Office, 3rd Floor,
...
N.K Prasad, Delhi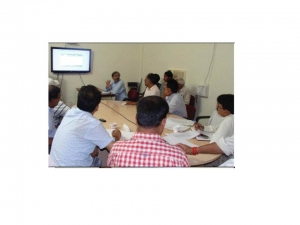 'Bhulekh' is one of the most important e-Governance applications of Uttar Pradesh that has transformed the process of maintenance of land records information and automated the delivery of Record of Rights to the farmers. The manual system has been discontinued and the IT based electronic delivery system has been implemented in all the 312+ tehsils impacting more than 25 million landowners spread across 1 lakh villages and 100 million plot holdings. It is one of the largest ever rolled
...
Anshu Rohatgi, Uttar Pradesh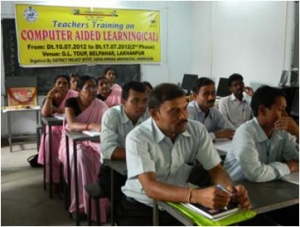 Computer Aided Learning (CAL) is a National Flagship Programme under SSA to provide exposure to the students of Upper Primary Schools to access the Computer Technology and learn their regular course using the Animation based Digital Contents. The main motto of CAL in schools is to provide joyful, interactive and interesting ways of learning, through illustrations, examples and interactive tools, particularly designed to emphasize on the HARDSPOTS of the regular curriculum of subjects like Mathematics,
...
A. K. Hota, Odisha
Search Online News