News matching with tag "Training"
Showing 11 to 15 of total 149 items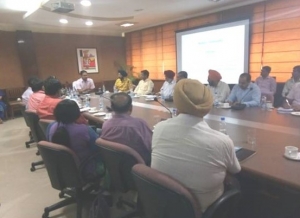 Chandigarh Administration UT has decided to adopt online procedure for writing/filling Annual Performance Appraisal Report (APAR) of Group A, B and C officers/officials working with administration from next year ie 2017-18 onwards. In this regard a sensitization workshop cum training on online APAR was organised for the Head of Departments (HOD) of all the departments of Chandigarh Administration. Head of the department alongwith a Nodal officer, dealing in the matter related
...
Vivek Verma, Chandigarh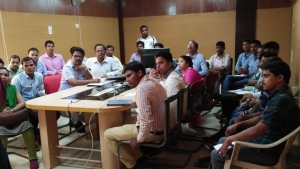 A training program on BHUNAKSHA was conducted for Tahsil Officals of Jajpur district on 06.06.2017 at NIC District Centre, Jajpur, Odisha. Welcoming the participants Sri S M Satpathy, Technical Director and DIO gave a brief introduction about the BHUNAKSHA software and features available. He informed that in this project the spatial data of village maps both Mosaic and individual sheets are prepared. The spatial data is integrated with textual RoR. Sri Sapan Kumar Nanda, OAS,
...
A. K. Hota, Odisha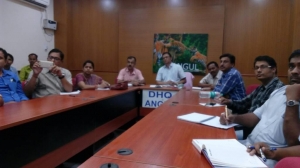 Awareness Programme for prevention of WannaCry Ransomware Malware attack was organized on 17/05/2019 at Angul District. The participants from various departments like DRDA, Blocks, Tahasils, RTO, NRHM, SSA, DEO and other line departments attended the Awareness Programme. They were sensitized about the advisory issued by E&IT Department, Govt. of Odisha. They were also asked to take various precautionary steps like not to open suspicious e-mails, take backup of important data
...
A. K. Hota, Odisha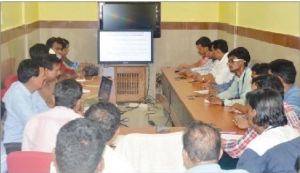 Awareness programme for prevention of Ransomware Malware attack was organized on 18/05/2017 at Sambalpur District, Odisha. About 44 participants including Computer professionals, DEOs working in blocks, Tehsils, other Line departments participated in the workshop. They were sensitized for prevention of Wannacry / WannaCrypt ransomware. Presentation was given to the participants on the advisory issued by Cert-In, and the advisory issued by the State Govt. They were
...
A. K. Hota, Odisha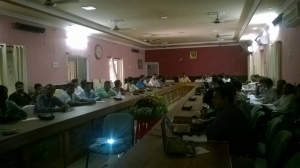 The awareness program on WannaCry ransomware was organized at Nuapada District on dated 18/05/2017 with the support of District Administration. Technical resource persons of various user departments, District level officers, Tahasildars etc. attended the programme. They were briefed about this ransomware, 20 action points circulated by E&IT Department, Government of Odisha as precautionary measure. They were also requested to look at various advisory coming up by Cert-In
...
A. K. Hota, Odisha
Search Online News