News matching with tag "Launch"
Showing 11 to 15 of total 107 items
In order to ensure better and timely delivery of various government services delivered through different departmental systems under one roof, Govt of Punjab has conceived setting up 2147 Sewa Kendras as single point of contact in different parts of urban as well as rural areas of the state. Punjab Sewa Porta(PSP) has been be developed by NIC Punjab as an umbrella platform to enable the delivery of citizen-centric services of all the departments covered under Right to Service (RTS) act under
...
Vikram Jeet Grover, Punjab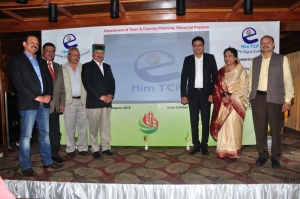 Shri Sudhir Sharma, Urban Development and Town and Country Planning Minister, Himachal Pradesh launched the mobile App "HIM TCP" of the Town and Country Planning (TCP) department, Himachal Pradesh. The app is presently available on Android platform and is available on departmental web site http://www.tcphp.in/ and Google Play Store free of cost. The Minister, in his inaugural speech informed that the launch of this App was a new milestone in citizen-centric governance which demonstrates
...
Sandeep Sood, Himachal Pradesh
To reform the Government delivery System by re-engineering the existing process in welfare schemes for simpler and faster flow of information/funds and to ensure accurate targeting of the beneficiaries, de-duplication and reduction of fraud, a newly designed dynamic Portal of Direct Benefit Transfer Mission (DBT),Cabinet Secretariat, Government of India was launched by Shri P.K. Sinha, Cabinet Secretary in Committee Room, Cabinet Secretariat, Rashtrapati Bhawan, New Delhi,on 16th
...
Dr. Shubhag Chand, Delhi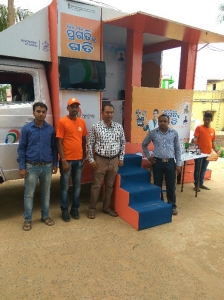 The Digital India Outreach Campaign has been successfully launched at Gopinathpur Village under Gopinathpur Gram Panchayat, Puri Sadar Block, Puri District by Sri Biswanath Panda, DIO, NIC, Puri in the presence of Citizens of Gopinathpur GP. He informed that Government of India has started Digital India Outreach Campaign, in which citizen would be made aware about the programs as well as welfare schemes/policies started by the government under its Digital India Programme. M/S
...
A. K. Hota, Odisha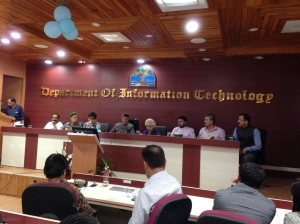 Shri Virbhadra Singh, Honourable Chief Minister Himachal Pradesh, inaugurated State Data Centre (SDC) on 4th June, 2016. The cost of construction of SDC is Rs.58 Crore and it is a green centre by minimising the consumption of power. The Cloud Technology has been implemented in the SDC which helps in consolidating physical servers installed in SDC and make them a logical unit as if it is a single unit. The CM also inaugurated the new Directorate of Information Technology, Himachal Pradesh in the
...
Sandeep Sood, Himachal Pradesh
Search Online News