News matching with tag "Awards"
Showing 11 to 15 of total 125 items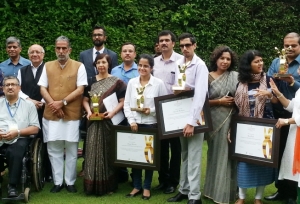 National Informatics Centre has been awarded the 7th NCPEDP - Mphasis Universal Design Awards 2016 under Companies/Organizations Category for formulating Guidelines for Indian Government Websites (GIGW) [Website: http://guidelines.gov.in]. GIGW aims to ensure that people with disabilities can perceive, understand, navigate, interact and contribute through Web. The awards were given away by Hon'ble Minister of State for Social Justice and Empowerment, Govt. of India Shri
...
Shashi Kant Pandey, Delhi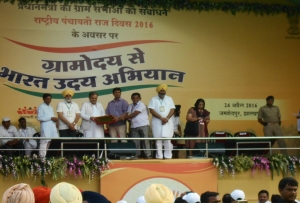 Hon'ble Prime Minister Shri Narendra Modi launched the "Gramoday Se Bharat Uday Abhiyaan" on 14-04-2016. On the eve of National Panchayati raj Day, Hinjilicut block of Ganjam district, Odisha adjudged as the best block in the entire country under the Gramoday Se Bharat Uday Abhiyaan programme. The programme was inaugurated by Hon'ble P.M. Shri Narendra Modi at Jamshedpur, Jharkhand on 24-04-2016. Hinjilicut block was selected for its overall development
...
A. K. Hota, Odisha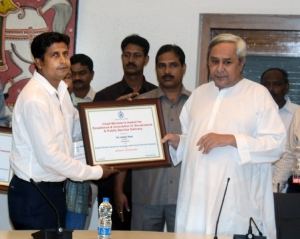 NIC District Unit, Subarnapur with its state-of art infrastructure, is rendering its service of excellence since the inception of the district in the year 1993 with the objec tive to facilitate e-Government / e-Governance applications in the district. Apart from all state and national level applications, NIC Subarnapur has many indigenous projects which grabbed attention in state and national level. Recently Subarnapur District received the prestigious "Chief Minister's Award
...
A. K. Hota, Odisha
Thirteenth CIO Leadership Forum was organized by Cyber Media (India) Ltd. from 11th March to 13th March, 2016. During the event two projects developed by NIC District Centre Mandi and Hamirpur in Himachal Pradesh were awarded "PC Quest Best IT Implementation Award". Both the projects have been developed by respective NIC District team of Himachal Pradesh. Schemes Monitoring Information System (SMIS) developed by NIC Mandi was awarded Jury's Choice for Best E-gov Project.
...
Sandeep Sood, Himachal Pradesh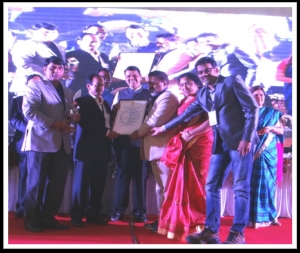 Odisha State Seed & Organic Product Certification Agency (OSSOPCA) workflow automation system received the Silver Award in the category of "INNOVATIVE USE OF ICT BY STATE GOVERNMENT / PSUs" during 19th National Conference on E-Governance 2016 held at Nagpur, Maharashtra, organised by Department of Administrative Reforms & Public Grievance, Government of India. The award ceremony was inaugurated by Honourable Shri. Nitin Gadkari, Minister of Road Transport and Highways of
...
A. K. Hota, Odisha
Search Online News