News matching with tag "Biometric Authentication"
Showing 11 to 15 of total 28 items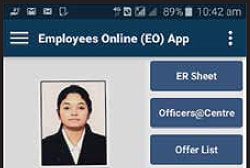 In near future, the 'Push Notification' service of EO App will be decoupled and provided as a component or a web service so that it can be resused by other applications.
RACHNA SRIVASTAVA, Y V RAMANA, ANDREWS VARGHEESE, PANKAJ K.KHETWAL, SUBRAMANIAN M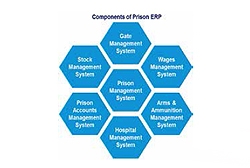 Shri Anand Kishor, IAS, is serving the Government at various key positions in Bihar such as Divisional Commissioner- Patna, IG-Prison, Chairman- Bihar School Examination Board and Director- Khuda Baksh Oriental Public Library. He has been successfully transforming innovative ideas into reality in partnership with NIC in most of his endeavors.
Shri Rajesh Kumar Singh, Shri Rajiv Ranjan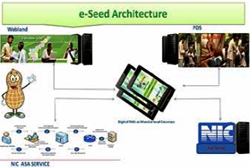 e-Seed fetches land holdings information of each farmer from webland database, based on his/her Aadhaar number to decide seed eligibility.
K. Rajasekhar, D. Rama Prasada Rao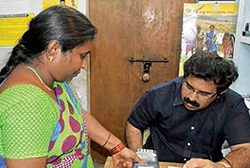 Andhra Pradesh is the first State in the country to implement ePoS in 100% Fair price shops with the integration of FCI & MLS points (Supply Chain Management System) for lifting of Stock and ration portability. The system enables monitoring the Sales & Stock availability at every FPS. All PoS devices are linked with electronic weighing scales.
CHANDRA RADHA, KARRAR HAIDER BAQRI, GURUPRASAD APALA, ANNAPURNA, T. MARY ALICE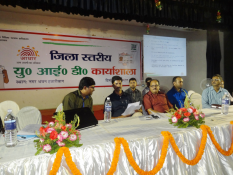 Hazaribagh - meaning city of thousand gardens, part of Chotanagpur Plateau endowed with natural hills, beautiful scenery, excellent climate, mountains & valleys, is situated at a height of 2019 ft above the sea level. About 45% of the district is forest area and is enriched with different types of ores & minerals. Coal is a major mineral and coal mines are major source of livelihood. The district comprises of 2 Subdivisions, 16 Development Blocks and 257 Gram Panchayats.
SHAILENDRA KUMAR DEO
Search Online News