News matching with tag "Banking"
Showing 11 to 15 of total 17 items
Amravati literally means the abode of immortals, is a land of great personalities such as Sant Gadge Baba, Sant Gulabrao Maharaj and Rashtrasant Tukdoji Maharaj. The district, with an area of 12,626 sq. kms is located on the Maharashtras northern border. It is the fourteenth most populated district of the state with a population of nearly 28.88 lakhs and is divided into seven Sub-divisions and fourteen Talukas. The district is also famous for Chikhaldara hill station and Melghat Tiger Reserve.
MOIZ HUSSAIN ALI, ARUN M. RANVIR, MANISH K. FULZELE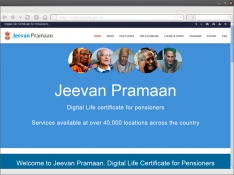 In order to transform the entire ecosystem of delivery of public services through the use of ICT, Government of India has unveiled an ambitious programme called Digital India. Jeevan Pramaan (Aadhar-based Digital Life Certificate for pensioners), recently launched by Prime Minister Shri Narendra Modi, is an important initiative under the Digital India programme that intends to benefit over a crore pensioners in the country. The Prime Minister said that after the push towards self-certification, digital life certificate is another enabling mechanism which would benefit the common man.
Mohan Das Viswam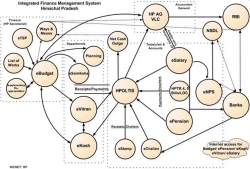 Financial System of a country is the nerve centre of its economy, wherefrom growth is channelized in each part of the economy. With ever increasing transactions arising out of G2G, G2C, G2B and G2E services, suitable management of the financial systems has assumed paramount importance. HimKosh is an Integrated Financial Management System (IFMS) that provides seamless interface with internal as well as external stakeholders of the Finance Department, Himachal Pradesh.
AJAY SINGH CHAHAL, VIJAY KUMAR GUPTA
Improved farm implements and machinery are used for different farm operations to increase productivity of land and labour through timeliness of operations, efficient use of inputs, improvement in the quality of produce, safety and comfort of farmers, reduction in loss of produce and drudgery of farmers. Mechanization results in saved labor, which can be utilized for processing of agricultural produce, marketing of fresh & processed products, manufacturing & sale of improved tools & implements and other allied activities.
Sarita Sahoo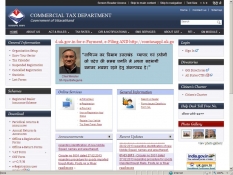 The Commercial Tax Department of Uttarakhand is one of the major contributors to the state revenue. It mainly interfaces with business community and is responsible for administering value added tax (VAT), central sales tax (CST), and State Tax on entry of goods into the local market. Its functioning and performance directly impacts the image of the state as a business destination. No wonder, there has been a strong demand for streamlining VAT administration.
SANJAY GUPTA, HIMANSHU KUMAR,SHIVANI GOTHI
Search Online News