News matching with tag "Citizen Centric"
Showing 11 to 15 of total 266 items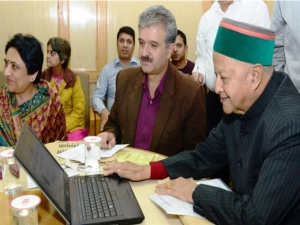 Sh. Virbhadra Singh, Hon'ble Chief Minister of Himachal Pradesh launched the Shimla MC Android Mobile Application on 20th of September 2016. While launching the mobile application of the Municipal Corporation, Shimla, Sh. Virbhadra Singh said that the Mobile App will extend the reach of the citizens towards MC and help them in their interactions related to water, garbage, street lights and planning permission. He lauded the efforts of the MC Shimla and National Informatics Centre and directed
...
Sandeep Sood, Himachal Pradesh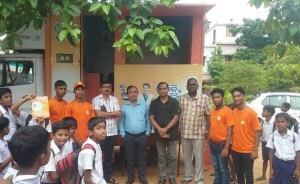 DeITY vide D.O.No. N-21/11/2015-NeGD Dated 6-5-2016 to the Chief Secretaries of States urged to create awareness on Digital India Programmes among citizens. Through Digital India Programme of GOI several products/services have been provided by Central/ State Govts to make governance more citizens centric, enhance transparency and efficiency in service delivery. GOI has emphasized to create awareness on citizens at District, Sub-Division, Panchayat and Village level. To outreach campaign
...
A. K. Hota, Odisha
In order to ensure better and timely delivery of various government services delivered through different departmental systems under one roof, Govt of Punjab has conceived setting up 2147 Sewa Kendras as single point of contact in different parts of urban as well as rural areas of the state. Punjab Sewa Porta(PSP) has been be developed by NIC Punjab as an umbrella platform to enable the delivery of citizen-centric services of all the departments covered under Right to Service (RTS) act under
...
Vikram Jeet Grover, Punjab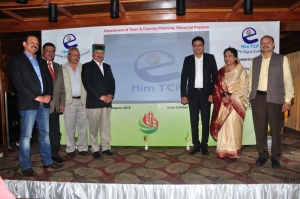 Shri Sudhir Sharma, Urban Development and Town and Country Planning Minister, Himachal Pradesh launched the mobile App "HIM TCP" of the Town and Country Planning (TCP) department, Himachal Pradesh. The app is presently available on Android platform and is available on departmental web site http://www.tcphp.in/ and Google Play Store free of cost. The Minister, in his inaugural speech informed that the launch of this App was a new milestone in citizen-centric governance which demonstrates
...
Sandeep Sood, Himachal Pradesh
Two days Passport Sewa Camp was organised by the Regional Passport Office, Shimla on 20th and 21st of 21st August 2016 at Sugam Kendra, DC Office Hamirpur, Himachal Pradesh. The camp was inaugurated by Sh. P. K. Dhumal, Ex-CM and MLA Hamirpur in presence of Sh. P M Sahai, Regional Passport Officer, Shimla. The camp was organised to facilitate the applicants of the Bilaspur, Chamba, Hamirpur, Kangra, Mandi and Una districts and 222 applications were processed. Otherwise, the applicants from these
...
Sandeep Sood, Himachal Pradesh
Search Online News