News matching with tag "Training"
Showing 141 to 144 of total 144 items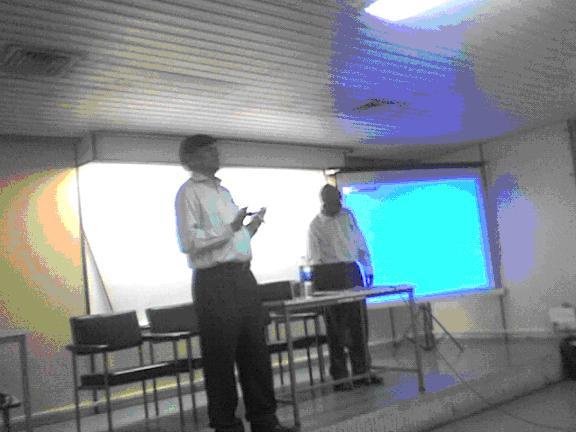 One day training was organized at NIC-SDU Pune on 18th December 2008 for forms entry in the web based software developed by NIC(HQ) . The training was inaugurated by Dr. A.K. Jha , Commissioner , Tribal Development Department , Pune. About 30 participants from the District Collectorates attended the Training . Shri B.R. Parihar, Joint Director TRTI briefed the participant about the Forest Rights Act. Ms . P.V. Kamat , Sr. Technical Director & HOD , Sh. Praveen Rao , SSA were present for the session.
...
Punam Gupta, Maharashtra
With a glorious historical background, Pali traces its origin to Mahabharata when as a part of ancient Arbuda province, it was known as Balla-Desh. Memoirs of legendary Chinese traveler Huen-t-Sang, mentions it to be a part of Gurjar Desh in 667AD. Before the formation of Rajasthan, Pali was the part of erstwhile Marwar state. The Great Aravali hills link it with Ajmer, Rajsamand, Udaipur and Sirohi. Western Rajasthan's famous river Luni and its tributaries Jawai, Mithadi, Sukadi, Bandi and Guhiabala flows through Pali district.
ANIL PUROHIT, KAPIL UJWAL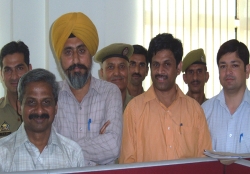 SMS - Short Messaging Service has changed the life of the common man, leave alone the benefits of a mobile phone, in staying connected and doing transactions while on the move. SMS integration with e-Governance applications has taken a big leap in reaching the masses renaming SMS as Smart Management Service.
SRINIVASA SUBBA RAO, J.V. RADHAKRISHNA
Sh. G S Gill, IPS & Director General, Himachal Pradesh Police speaks to Informatics on the various e-Governance Initiatives undertaken successfully in the HP Police Department.
Ajay Singh Chahal
Search Online News