News matching with tag "Technology"
Showing 136 to 136 of total 136 items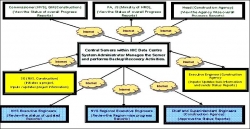 Enterprise Project management as a management discipline in Govt. underpins much economic activity. It is an effective project management that translates promises into well managed processes that improves everyday life. There is also an ever-increasing need and awareness to monitor closely the efficiency of various activities and operations in the Government. Project management offers a suite of very powerful solutions, which can help to deliver the right information to the right people at right time with a combination of rich functionality and elaborate security.
Daisy Gupta
Search Online News