News matching with tag "Inaugurations"
Showing 136 to 137 of total 137 items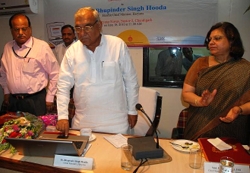 The prime focus of government is timely and effective redressal of public grievances, which leads to citizen satisfaction and credibility of government in Public Delivery systems. With this in mind, the Department of Administrative Reforms & Public Grievances, Government of India in technical collaboration with NIC Headquarters, has come up with an initiative "Centralized Public Grievance Redress And Monitoring System (CPGRAMS)" in most of the central ministries
GHAN SHYAM BANSAL, P.ALFRED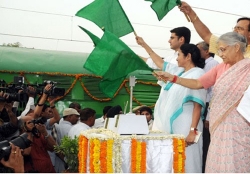 In the past Railways has successfully launched exhibition trains like Azaadi Express, Red Ribbon Express and National Science Express for highlighting Indian Independence, AIDS awareness and Science and Technology respectively. With Commonwealth games being hosted in India, Ministry of Railways and Department of Information Technology jointly launched Commonwealth Express to spread awareness about sports and Information Technology among the masses across the country.
VINAY THAKUR, VIVEK VERMA, GANESH KHADANGA, D.S. VENKATESH
Search Online News