News matching with tag "Technology"
Showing 131 to 135 of total 138 items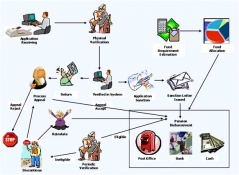 Indira Gandhi National Old Age Pension Scheme is introduced by the Ministry of Rural Development, Govt. of India to provide a steady monetary assistance for all man and women of India above the age of 65 years of age and below poverty line. In addition to the existing IGNOAPS scheme, the Govt. Of India introduced various new pension schemes to include other vulnerable groups of the society. To strengthen this scheme, a web based MIS system is launched by the Ministry to capture the database of beneficiaries of all pension schemes.
Anubha Goyal
Cybercrime continues to rise, with the primary aim to compromise an organisations information that will make a profit for the perpetrators. To avoid the unwelcome publicity provoked by IT failures, securing the network is more important today than ever before. It's also tougher to achieve, as today's networked world means giving end-users instant access to the information they need while meeting external regulatory compliance standards.
Seema Khanna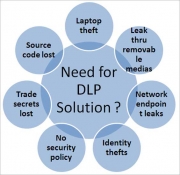 Data Loss Prevention is one of the most hyped, and least understood, tools in the security space. In spite of the availability of many technologies, it can be difficult to understand the ultimate value of the tools and products best suited to the given problem. This report will provide the necessary background in DLP to help you understand the technology, know what to look for in a product, and find the best match for your organization.
V S Raghunathan
Web enablement of citizen services is one of the focus areas of NeGP (National e-Governance Plan). Communication and literacy expression are the key indicators of a successful relationship and websites are the first point of interface in building these relationships. They also facilitate an efficient and timely interaction between the citizens and the Government.
Neeta Verma, Lokesh Joshi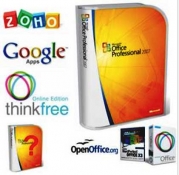 Innovations in technology have historically provoked profound changes in literacy acquisition and expression. From the development of the written alphabet to the printing press, changes in technology affect the way we think, write, and communicate and, by extension, the way we teach written communication. The personal computer as writing tool is now as ubiquitous as the printed page, and like advances in writing technology before it, the computer has affected the process of writing at every stage, from invention, through revision, to delivery. The subsequent write up is all about the online office suites available for writing.
Mukesh Ralli
Search Online News