News matching with tag "Technology"
Showing 131 to 135 of total 136 items
Cybercrime continues to rise, with the primary aim to compromise an organisations information that will make a profit for the perpetrators. To avoid the unwelcome publicity provoked by IT failures, securing the network is more important today than ever before. It's also tougher to achieve, as today's networked world means giving end-users instant access to the information they need while meeting external regulatory compliance standards.
Seema Khanna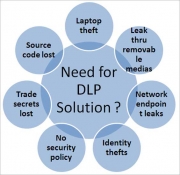 Data Loss Prevention is one of the most hyped, and least understood, tools in the security space. In spite of the availability of many technologies, it can be difficult to understand the ultimate value of the tools and products best suited to the given problem. This report will provide the necessary background in DLP to help you understand the technology, know what to look for in a product, and find the best match for your organization.
V S Raghunathan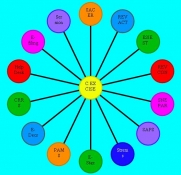 National Informatics Centre was entrusted the responsibility of computerisation of Central Excise Commissionerates, Central Board of Excise and Customs (CBEC), Ministry of Finance throughout the country in the year 1991. The first version was released in November 1991. Over the period, the SERMON evolved through various stages and now covers all the 93 Commissionerates and its 450 Divisions across India utilising the technological advances.
B.Koti Reddy
Data Centre management is a pretty complex task and needs a multidisciplinary, highly skilled team to effectively & efficiently manage it. Data Centre management requires additional IT attention and resources. The consequent write up is all about the management infrastructure involved in managing the operational process of Data Centres effectively. Read all about the series of managements enabling data centre managers to optimize resources, improve visibility of IT assets and issues and meet service levels.
Neeta Verma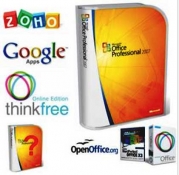 Innovations in technology have historically provoked profound changes in literacy acquisition and expression. From the development of the written alphabet to the printing press, changes in technology affect the way we think, write, and communicate and, by extension, the way we teach written communication. The personal computer as writing tool is now as ubiquitous as the printed page, and like advances in writing technology before it, the computer has affected the process of writing at every stage, from invention, through revision, to delivery. The subsequent write up is all about the online office suites available for writing.
Mukesh Ralli
Search Online News