News matching with tag "Technology"
Showing 131 to 135 of total 136 items
Web enablement of citizen services is one of the focus areas of NeGP (National e-Governance Plan). Communication and literacy expression are the key indicators of a successful relationship and websites are the first point of interface in building these relationships. They also facilitate an efficient and timely interaction between the citizens and the Government.
Neeta Verma, Lokesh Joshi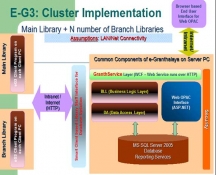 Libraries are the social institutions as they provide various kinds of services to the users and citizen of the city / country. They have been the essential part of the education system in the society since early days. In the modern India, libraries have become the integral part of not only educational institutions but also other government setup like ministries, departments, district centres, etc. Keeping in view the large number of Public and Government libraries in India and also the high cost of commercial software, it be-comes imperative to provide zero-cost software along with free support, training and services.
M. Moni, Ram Kumar Matoria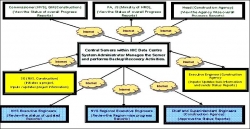 Enterprise Project management as a management discipline in Govt. underpins much economic activity. It is an effective project management that translates promises into well managed processes that improves everyday life. There is also an ever-increasing need and awareness to monitor closely the efficiency of various activities and operations in the Government. Project management offers a suite of very powerful solutions, which can help to deliver the right information to the right people at right time with a combination of rich functionality and elaborate security.
Daisy Gupta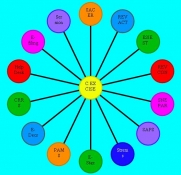 National Informatics Centre was entrusted the responsibility of computerisation of Central Excise Commissionerates, Central Board of Excise and Customs (CBEC), Ministry of Finance throughout the country in the year 1991. The first version was released in November 1991. Over the period, the SERMON evolved through various stages and now covers all the 93 Commissionerates and its 450 Divisions across India utilising the technological advances.
B.Koti Reddy
Data Centre management is a pretty complex task and needs a multidisciplinary, highly skilled team to effectively & efficiently manage it. Data Centre management requires additional IT attention and resources. The consequent write up is all about the management infrastructure involved in managing the operational process of Data Centres effectively. Read all about the series of managements enabling data centre managers to optimize resources, improve visibility of IT assets and issues and meet service levels.
Neeta Verma
Search Online News