News matching with tag "ICT Initiatives"
Showing 131 to 135 of total 135 items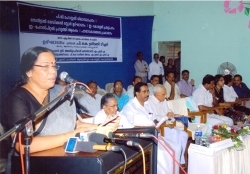 In terms of public governance, India has been a laggard in the utilisation of ICT. There are several reasons for this. One is the monopolistic nature of public governance. It is the customer, in this case the "aam aadmi", who has to like or lump whatever is offered by the public institution. He has no alternative.A second important reason for the slow start off the block, particularly of e-Governance, is that it enables transparency and cuts down avenues of corruption.
BASHEER AHMED P.K, ASHA VARMA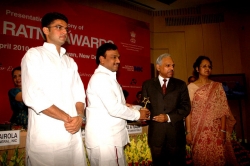 e-Governance has received a tremendous boost in India and that gave National Informatics Centre, the inspiration to institute the Web Ratna Awards, an initiative to acknowledge the exemplary initiatives in e-Governance using the medium of World Wide Web.
NIC HQ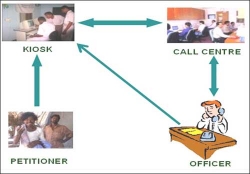 Prajavani is an e-Governance initiative by the combined efforts of District Administration and National Informatics Centre in Ranga Reddy District (AP, India). The initiative is not only giving a practical shape to the Right to Information Act, but it is also creating job opportunities for the educated but unemployed youth of Ranga Reddy. Prajavani is a unique public private partnership program, which gives citizens an opportunity to interact with the Government without coming to any government office.
Dr V.V. Venkata Ramana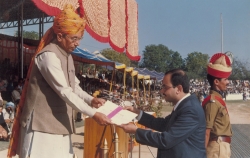 Situated at the South-Eastern Hadoti region of Rajasthan on the bank of Chambal River, Kota is an awesome collocation of imperial medieval age and modern industrialisation. The existing industries and the on-going development have made Kota the industrial heartland of Rajasthan. It is a well known Education City now. Kota was a part of the Rajput kingdom, Bundi. But, with the arrival of the 17th century, it gained an individual identity and established as a separate princely state. It then became a hallmark of the Rajput culture. It is a Divisional Headquarter and well connected Railways between Mumbai and New Delhi.
Mukesh Kr. Jha, Deepak Bhatia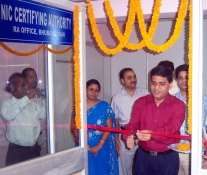 Orissa has been the leading state in India to implement NIC-GeP -electronic procurement system by leveraging the Information Technology tools & the best practices. The success story in government sector has inspired the Corporations / Government undertakings like IDCO, IPICOL, Gridco, and OMC to join this e- Procurement movement.
SK Panda, A.K Hota
Search Online News