News matching with tag "ICT Initiatives"
Showing 126 to 130 of total 136 items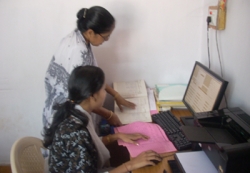 The broad objectives of the programme through the software is to reduce infant mortality rate (IMR), to improve the nutritional level of the child, to ensure completion of immunisation in children by tracking the proper growth of the individual child, and to reduce mother mortality rate (MMR) and reduce total fertility rate (TFR).
SANJAY KUMAR, SUPARNA BHATNAGAR, MANOJ SAXENA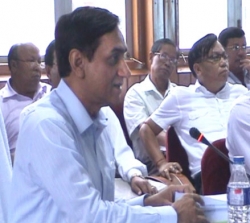 The Planning Department,Govt. of Manipur, is responsible for the formulation of the Five Year Plans, Annual Plans and all allied matters in the State of Manipur. It is the nodal department for monitoring all development activities in the state. It is also the state liaison department with the Planning Commission, the Ministry of Development of North Eastern Region (DoNER) and the North Eastern Council (NEC).
L.SHARAT SINGH, NIRISH WAHENGBAM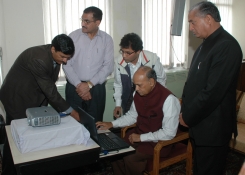 Himachal Pradesh Vidhan Sabha is housed in the Historical Council Chamber Building, which was built by the Britishers for the Central Legislative Assembly. Lord Reading, the then Viceroy of India inaugurated it, on August 27, 1925. Legendary Vithalbhai Patel was the first elected President (or Speaker) of the Central Legislative Assembly. On January 25, 1971, when HP made its debut as the 18th State of the Union of India, Council Chamber was chosen to house the HP Vidhan Sabha.
MUKESH K RALLI, SANDEEP KUMAR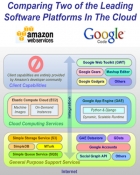 Cloud computing is simply a set of pooled computing resources and services delivered over the web. When you diagram the relationships between all the elements it resembles a cloud. Cloud computing-not to be confused with grid computing, utility computing, or autonomic computing-involves the interaction of several virtualized resources. Cloud Servers connect and share information based on the level of website traffic across the entire network.
DIGANTA BARMAN

Barcode is used to encode Edited by R.Gayatri data for variety of purposes. 2D barcode can be used in e-governance applications to benefit the Government and the citizen at large.The 2D barcode is readable using mobile camera, web camera and scanners alike. As the mobiles have the GPRS/3G connectivity to Internet, the barcode encoded with the details of any ID card, driving license, ration card, certificate etc. can verify the details through the Internet.Thus anywhere, anytime service can be enabled to the citizen to know the status of the transaction.
VS RAGHUNATHAN, T MANISEKARAN
Search Online News