News matching with tag "ICT Initiatives"
Showing 121 to 125 of total 131 items
ICT was introduced in 1996 with the setting up of NIC Centre. In 2004, Community Information Centres were established in each block of Kupwara, thus extending the reach of ICT to the remotest areas to serve the rural masses.
MUHAMMAD ROUF WANI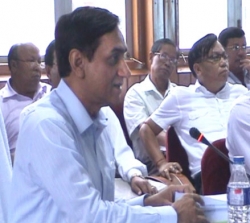 The Planning Department,Govt. of Manipur, is responsible for the formulation of the Five Year Plans, Annual Plans and all allied matters in the State of Manipur. It is the nodal department for monitoring all development activities in the state. It is also the state liaison department with the Planning Commission, the Ministry of Development of North Eastern Region (DoNER) and the North Eastern Council (NEC).
L.SHARAT SINGH, NIRISH WAHENGBAM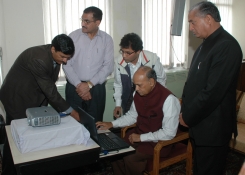 Himachal Pradesh Vidhan Sabha is housed in the Historical Council Chamber Building, which was built by the Britishers for the Central Legislative Assembly. Lord Reading, the then Viceroy of India inaugurated it, on August 27, 1925. Legendary Vithalbhai Patel was the first elected President (or Speaker) of the Central Legislative Assembly. On January 25, 1971, when HP made its debut as the 18th State of the Union of India, Council Chamber was chosen to house the HP Vidhan Sabha.
MUKESH K RALLI, SANDEEP KUMAR
Procurement delays, unfair bidding practices, opaqueness in government processes, etc. have become things of the past with the deployment of Government e-Procurement System of NIC (GePNIC) in Manipur. The system provides transparency in the tendering process, reduces time for procurement, offers equal opportunity to all bidders, and encourages maximum participation leading to greater competition.The Manipur State Rural Roads Development Agency (MSRRDA), which procured goods/services through manual tendering process for construction and maintenance of rural roads under Pradhan Mantri Gram Sadak Yojana (PMGSY), adopted the new system developed at NIC Chennai.
M.BUDDHIMALA MOIRANGTHEM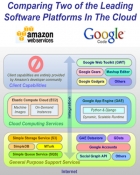 Cloud computing is simply a set of pooled computing resources and services delivered over the web. When you diagram the relationships between all the elements it resembles a cloud. Cloud computing-not to be confused with grid computing, utility computing, or autonomic computing-involves the interaction of several virtualized resources. Cloud Servers connect and share information based on the level of website traffic across the entire network.
DIGANTA BARMAN
Search Online News