News matching with tag "ICT Initiatives"
Showing 121 to 125 of total 136 items
A Centralized Online State Governments Employees Complaints Monitoring System has been developed by NIC for transforming conventional existing System into more efficient and transparent system. The System has also been customized so as to have the central database server at CAG office and the software accessible /used by the field offices for entering and monitoring the grievances being received in their offices in addition to facilitating online prompt service to complainants to enter the complaints and view the status from any part of the country besides speedy disposal of complaints and easy compilation of pendency reports.
S C D GUPTA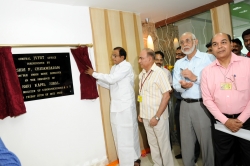 The entire IVFRT system envisages the information capture from Visa applicants' details till their exit from India and utilizes these sets of information for intelligence decision making at every stage. This system would facilitate information exchange between MHA, MEA and other agencies such as BoI and FRRO / FRO as role based access control.
DR. B. N. SHETTY, DR. R. K. MISHRA And C. L. SHARMA
ICT was introduced in 1996 with the setting up of NIC Centre. In 2004, Community Information Centres were established in each block of Kupwara, thus extending the reach of ICT to the remotest areas to serve the rural masses.
MUHAMMAD ROUF WANI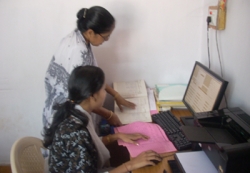 The broad objectives of the programme through the software is to reduce infant mortality rate (IMR), to improve the nutritional level of the child, to ensure completion of immunisation in children by tracking the proper growth of the individual child, and to reduce mother mortality rate (MMR) and reduce total fertility rate (TFR).
SANJAY KUMAR, SUPARNA BHATNAGAR, MANOJ SAXENA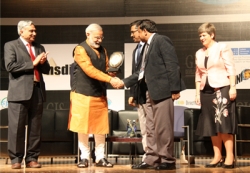 NIC, Madhya Pradesh is playing catalytic & significant role in architecting & implementing various e- Governance initiatives with the best possible technology support in the State, especially in Mantralaya. Appropriate backbone ICT infrastructure has been established in Mantralaya, which includes OFC-based Internet connectivity with 100MBPS Gateway, Gigabitbased Local Area Network (LAN), Video Conferencing, etc. supported by a team of highly qualified IT professionals.
SANJAY HARDIKAR, M. VINAYAK RAO
Search Online News