News matching with tag "Awards"
Showing 121 to 121 of total 121 items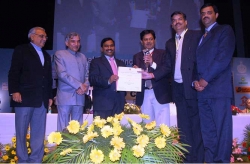 The vision of the Administration is to create a knowledge based society, wherein every citizen of Chandigarh is able to access the benefits of our programmes and services through I.T. and I.T. enabled facilities. e-Governance is the most significant aspect of the I.T. Policy of Chandigarh Administration which is a medium for effective interaction between the Administration and the people so that exchange of information and access to government is convenient, leading to a better quality of life.
Vivek Verma
Search Online News