News matching with tag "Digitization"
Showing 121 to 125 of total 138 items
Computer chip-embedded plastic cards that store and transact data, Smart cards, a new form of fast and effective transaction has been instrumental in providing better egovernance in India. Smart cards usually have multipurpose lives, from being National ID cards to tools for driving licenses or calling on to a hospital.The moment you prefer to have a Contact-less Smart Card (CSC) or Smart Tag suddenly everyday life becomes easier and faster.
MAHESH CHANDRA, S. K. SINHA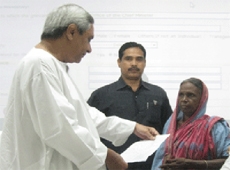 Government of Odisha has taken up on priority basis the e-Governance initiative to bring transparency in Public Administration and Grievance Redressal. Thus the State Government and National Informatics Centre (NIC) have jointly committed to implement e-Abhijoga Grievance Redressal Portal in the Grievance Cell of Hon'ble CM.
S. K. PANDA, DR. R. N. BEHERA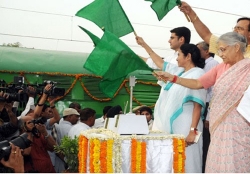 In the past Railways has successfully launched exhibition trains like Azaadi Express, Red Ribbon Express and National Science Express for highlighting Indian Independence, AIDS awareness and Science and Technology respectively. With Commonwealth games being hosted in India, Ministry of Railways and Department of Information Technology jointly launched Commonwealth Express to spread awareness about sports and Information Technology among the masses across the country.
VINAY THAKUR, VIVEK VERMA, GANESH KHADANGA, D.S. VENKATESH
NIC Rajasthan has developed and implemented the Pregnancy, Child Tracking & Health Services Management System (PCTS) for Medical, Health & Family Welfare Department, Govt. of Rajasthan, for improving its services right up to the grass root level (Health Sub centre). It is online software used as Planning & Management tool for improving health care services within Rajasthan.
INDU GUPTA, CHANDAN SEN
Cloud computing can be defined as on-demand, scalable and elastic web services on public or private fabric consisting any of grid, cluster, virtual machines and physical machines. Ensuring high reliability, scalability, high availability of citizen centric e-Governance services is very important. Cloud computing makes it possible to accomplish this task cost effectively.
CSR PRABHU
Search Online News