News matching with tag "Digitization"
Showing 121 to 125 of total 137 items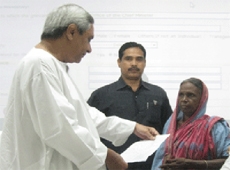 Government of Odisha has taken up on priority basis the e-Governance initiative to bring transparency in Public Administration and Grievance Redressal. Thus the State Government and National Informatics Centre (NIC) have jointly committed to implement e-Abhijoga Grievance Redressal Portal in the Grievance Cell of Hon'ble CM.
S. K. PANDA, DR. R. N. BEHERA
Cloud computing can be defined as on-demand, scalable and elastic web services on public or private fabric consisting any of grid, cluster, virtual machines and physical machines. Ensuring high reliability, scalability, high availability of citizen centric e-Governance services is very important. Cloud computing makes it possible to accomplish this task cost effectively.
CSR PRABHU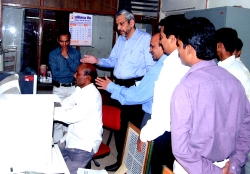 Amravati is also known as Amrawati or Amraoti. It is believed to be the city of Lord Indra, the king of gods. The city boasts of historical temples of goddess Amba, Lord Shri Krishna and Shri Venkateshwara. But today the district is known for its robust ICT implementations, advanced communication technologies and effective e-Governance support to the citizens. All this has helped to usher in the required transformation in government to ably meet the challenges of the new millennium.
MOIZ HUSSAIN ALI, ARUN M. RANVIR
With the computerization of "Land Records" i.e. Loucha Pathap, covering sixty five villages, and the establishment of Community Information Centres (CICs), the district stands apart from others. The computerization effort by the district administration in association with NIC in the areas related to Election, Rural Employment, Court and Transport has strengthened e-Governance in the district.
TH. INAOBI SINGH, BUDHIMALA MOIRANGTHEM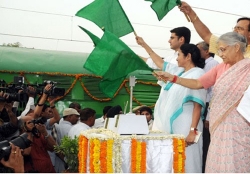 In the past Railways has successfully launched exhibition trains like Azaadi Express, Red Ribbon Express and National Science Express for highlighting Indian Independence, AIDS awareness and Science and Technology respectively. With Commonwealth games being hosted in India, Ministry of Railways and Department of Information Technology jointly launched Commonwealth Express to spread awareness about sports and Information Technology among the masses across the country.
VINAY THAKUR, VIVEK VERMA, GANESH KHADANGA, D.S. VENKATESH
Search Online News