News matching with tag "Digitization"
Showing 121 to 125 of total 125 items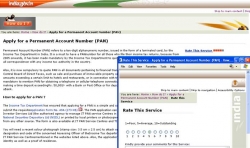 A new genre of Web-based applications has gained a lot of popularity in last few years. Applications such as Facebook, YouTube, MySpace, Twitter, once a tool of tech savvy youngsters have gained a lot of popularity and acceptance across much wider spread of demography. Social-networking Web sites, such as Facebook and MySpace, attract more than 100 million visitors a month. These applications have evolved around the concept of the user as a producer of content such as Blogs, Wikipedia, Flickr, YouTube etc. ; of goods such as eBay, ; of contacts such as MySpace, Linkden, Facebook ; of relevance and reputation such as eBay, TripAdvisor etc.
Neeta Verma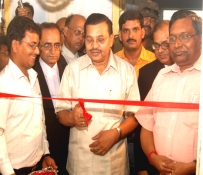 Palamu- famous for its tiger reserve located at the Betla National Park just 25 Km from Daltonganj, the administrative headquarter of the district is situated on the banks of Koel river. The tiger reserve delights tourists with its scenic beauty is part of the nine tiger reserves of India under Project Tiger and spreads over an area of more than thousand square Kms along the northern edge of the Chotanagpur plateau in Jharkhand. The district is bordered on the north by Son River, on the east by the Chatra and Hazaribagh, on the south by Latehar and on the west by Garhwa districts.
Anil Kumar Singh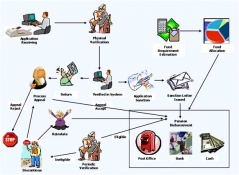 Indira Gandhi National Old Age Pension Scheme is introduced by the Ministry of Rural Development, Govt. of India to provide a steady monetary assistance for all man and women of India above the age of 65 years of age and below poverty line. In addition to the existing IGNOAPS scheme, the Govt. Of India introduced various new pension schemes to include other vulnerable groups of the society. To strengthen this scheme, a web based MIS system is launched by the Ministry to capture the database of beneficiaries of all pension schemes.
Anubha Goyal
Web enablement of citizen services is one of the focus areas of NeGP (National e-Governance Plan). Communication and literacy expression are the key indicators of a successful relationship and websites are the first point of interface in building these relationships. They also facilitate an efficient and timely interaction between the citizens and the Government.
Neeta Verma, Lokesh Joshi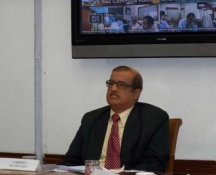 The Government is according high priority to various e-governance initiatives. For improving e-governance, communication is a key ingredient and forms the basis of instructions. The Cabinet Secretariat invited National Informatics Centre, DIT, GOI, to operationalise the Executive Video Conferencing System (EVCS) in the offices of all Secretaries to the Government of India and Chief Secretaries of all the States/Union Territories. Instructions had also been given to install multi-point Video Conferencing facility in the Committee room of Cabinet Secretariat to facilitate holding Committee of Secretaries meetings in a convenient and expeditious way.
Dr. Shubhag Chand, Anand Swaroop
Search Online News