News matching with tag "Governance"
Showing 116 to 120 of total 120 items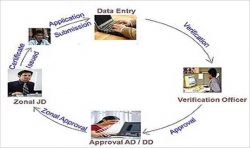 Kerala is bordered by a range of mountains viz. the Western Ghats on the eastern side and the Arabian Sea on the western side. The coastal line of the Arabian Sea sprawling on the western part of the state is 590 kms in length. The population of fisher folk in Kerala is estimated at about 10.85 lakhs. In order to facilitate optimum utilization of the available fisheries resources in the country and also to meet the objectives of Inland & Marine fisheries and aquaculture development programmes, Fisheries Information System Network (FISHNET) was developed.
M Kasthuri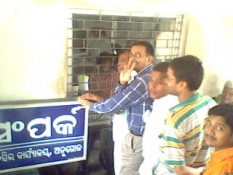 Angul, a centrally located district in the State of Orissa came into existence on April 1, 1993. Area wise, it is the 11th largest district of Orissa. Angul is situated on the National Highway No 42 is accessible from all parts of the state. Angul has contributed the rich and glorious culture along with socio-economic development of Orissa. Vast coalmines of Angul fetch huge revenue return to the government. The district is the abode of big industries like National Aluminium Company (NALCO), Mahanadi Coalfields Limited (MCL), National Thermal Power Corporation (NTPC), Heavy Water Plant, Talcher etc. Mahanadi and Brahmani rivers rush through the district making it fertile.
S.K.Chatterjee
National e-Governance Plan (NeGP) is one of the landmark programmes of the department. It has been operational for some time now. How is it shaping up the e-Governance landscape in the country?
Inhouse
My tryst with computerisation started as Chairperson in the Tamil Nadu Teachers Recruitment Board (TRB). The main job of the TRB is recruiting teachers for schools as well as for colleges. The manner in which candidates were evaluated gave room to manipulation. All data was available to anyone for asking and there was no confidentiality. Therefore I decided to create a database which would be accessible only to the Chairperson and the Controller of Examinations.
In House
Mohammad Haleem Khan spoke exclusively to Informatics on Right To Information Act and CICs ICT initiatives to empower the citizen to avail information they so desired:
In House
Search Online News