News matching with tag "Governance"
Showing 116 to 120 of total 125 items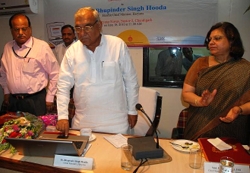 The prime focus of government is timely and effective redressal of public grievances, which leads to citizen satisfaction and credibility of government in Public Delivery systems. With this in mind, the Department of Administrative Reforms & Public Grievances, Government of India in technical collaboration with NIC Headquarters, has come up with an initiative "Centralized Public Grievance Redress And Monitoring System (CPGRAMS)" in most of the central ministries
GHAN SHYAM BANSAL, P.ALFRED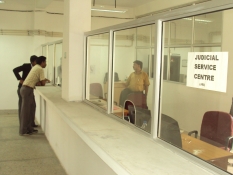 Named after the legendry freedom fighter Shaheed Udham Singh, the district Udham Singh Nagar is also known as the 'Gateway to Kumaon hills'. It is famous for the world renowned Pantnagar University, which is one of the leading landmarks of learning in the fields of agriculture and technology. The district with a population of around 12 lakhs, spread across 656 villages in 7 sub-divisions and 27 Nyay Panchayats is fast developing as the leading industrial hub of the state of Uttarakhand.
DEEPAK JOHRI, PRITE JOSHI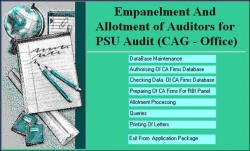 The Comptroller & Auditor General (CAG) Of India as the Head of Supreme Audit Institution of India conducts the auditing of accounts of all the government organizations and companies in which government interests are involved. The government offices are audited by its field offices, spread across the country. In respect of government companies, CAG is empowered to appoint the Auditors and for this purpose, every year applications are invited from Chartered Accountant (CA) firms and a panel is maintained by the CAG for the allotment of auditors for Public Sector Undertakings (PSUs) audit for the ensuing financial year.
S. C. D. Gupta, Renu Mahindro
The convergence of technology is ushering in a new epoch to render services to the users. A project varies considerably in size, duration and involves a small group of people or large numbers in different parts of the organizations. Project management is a discipline for execution of IT projects. But, organizations are striving to improve its performance by combining deliverables from several related projects through Programme Management in place. Its management involves application of improved technologies that may bring reduced operating costs and increased aggregated benefits.
Rajiv Ranjan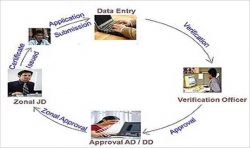 Kerala is bordered by a range of mountains viz. the Western Ghats on the eastern side and the Arabian Sea on the western side. The coastal line of the Arabian Sea sprawling on the western part of the state is 590 kms in length. The population of fisher folk in Kerala is estimated at about 10.85 lakhs. In order to facilitate optimum utilization of the available fisheries resources in the country and also to meet the objectives of Inland & Marine fisheries and aquaculture development programmes, Fisheries Information System Network (FISHNET) was developed.
M Kasthuri
Search Online News