News matching with tag "Launch"
Showing 106 to 110 of total 112 items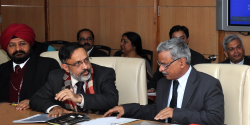 With the emergence of Cloud computing and its power to foster efficiency in Governance, there has been a paradigm shift in the setting up and management of ICT services in Indian Government. Through Cloud services, the provision of ICT infrastructure to various departments and organizations of the government can now be cost effective, agile, sustainable and rapidly deployable for quicker services delivery.
VIJAY KUMAR VISHWAKARMA, ANUPAM JOHRI, HEMANT CHOPRA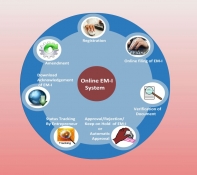 The Micro, Small & Medium Enterprises (MSMEs) contribute significantly to value addition, employment generation, exports and overall growth and development of the country economy. In Odisha, a separate Department of Micro, Small & Medium Enterprises was created in 2012 with an objective to facilitate, promote and enhance competitiveness among MSMEs in the state. Online Entrepreneur Memorandum System is a state government initiative to rejuvenate and facilitate the growth and development of the MSME sector in Odisha.
SUSHANT KUMAR BHOL, MALAYA KUMAR DAS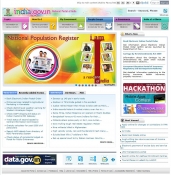 The India Portal (india.gov.in) is a Mission Mode Project under integrated services category of the National e-Governance Projects (NeGP) to bring in a Single-Windowaccess to Government information and services.
LOKESH JOSHI, SHASHI KANT PANDEY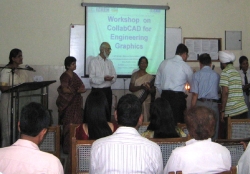 Keeping pace with the changing trends and the latest technological development in the field of collaborative design & development of Industrial Designs, CBSE has updated the curriculum for "Engineering Drawing". As a first step in this process the name of the subject has been modified from "Engineering Drawing" to 'Engineering Graphics".A significant step in this direction is the enlargement of the scope of the subject by introduction of "Computer Aided Design" in the updated syllabus.
C.J. ANTONY, S.SENTHIL KUMAR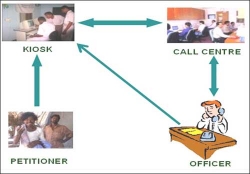 Prajavani is an e-Governance initiative by the combined efforts of District Administration and National Informatics Centre in Ranga Reddy District (AP, India). The initiative is not only giving a practical shape to the Right to Information Act, but it is also creating job opportunities for the educated but unemployed youth of Ranga Reddy. Prajavani is a unique public private partnership program, which gives citizens an opportunity to interact with the Government without coming to any government office.
Dr V.V. Venkata Ramana
Search Online News