News matching with tag "ICT in Districts"
Showing 101 to 105 of total 110 items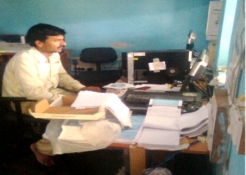 Supaul district is one of the 38 districts in Bihar.The district is bounded by Nepal to the north, Araria district to the east, Madhepura and Saharsa district to the south and Madhubani district to the west. Supaul district is a part of Kosi division.The Koshi River flows through the district which regularly causes floods resulting immense damage to crops, loss of lives and property. Agriculture is the main occupation and mainly paddy is grown in the region.
SANTOSH KUMAR & SUNIL KUMAR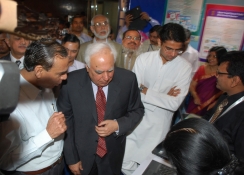 One of the recent challenges a country faces is preparing its citizens and government for globalization and information and communication revolution. Information and Communication Technology (ICT) plays a pivotal role for instituting effective e-Governance, which essentially bridges the gap between government and citizenry. Standardization of District portal is implemented in six districts i.e. Khordha, Nuapada, Cuttack, Dhenkanal, Angul and Nabarangpur.
S. K. PANDA & DR. R. N. BEHERA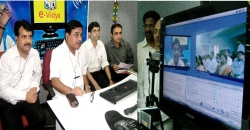 Situated in the southeastern corner of Maharashtra, Gadchiroli is categorised as a tribal and undeveloped district with more than 80% of its land covered with dense forest and hills. Information Technology has paved the way to development and good governance in this economically and industrially backward district. The District Administration in partnership with NIC, Gadchiroli has set the goals for use of ICT for speedy development and delivery of essential services to the common man in an easier and simpler manner.
S.R TEMBHURNE & SAYYED YASIN USMANSAB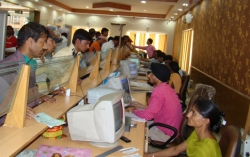 Kurukshetra is a place of great historical and religious importance, revered all over the country for its sacred associations. The battle of Mahabharta was fought here and Lord Krishna preached his philosophy of "KARMA" to Arjun as enshrined in the Holy Geeta. In the very first verse of Bhagwat Gita, Kurukshetra is described as DHARAMKSHETRA i.e. field of righteousness. Mythologically, the name Kurukshetra applied to a circuit of about 48 KOS or about 80 miles (128 Kms) which includes a large number of holy places, temples and tanks connected with the ancient Indian traditions and the Mahabharata War and Kururu, the pious ancestor of Kaurvas
VINOD KUMAR & KAMAL TYAGI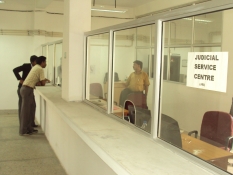 Named after the legendry freedom fighter Shaheed Udham Singh, the district Udham Singh Nagar is also known as the 'Gateway to Kumaon hills'. It is famous for the world renowned Pantnagar University, which is one of the leading landmarks of learning in the fields of agriculture and technology. The district with a population of around 12 lakhs, spread across 656 villages in 7 sub-divisions and 27 Nyay Panchayats is fast developing as the leading industrial hub of the state of Uttarakhand.
DEEPAK JOHRI, PRITE JOSHI
Search Online News