News matching with tag "Launch"
Showing 101 to 105 of total 105 items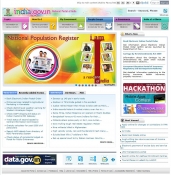 The India Portal (india.gov.in) is a Mission Mode Project under integrated services category of the National e-Governance Projects (NeGP) to bring in a Single-Windowaccess to Government information and services.
LOKESH JOSHI, SHASHI KANT PANDEY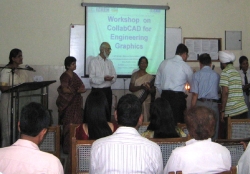 Keeping pace with the changing trends and the latest technological development in the field of collaborative design & development of Industrial Designs, CBSE has updated the curriculum for "Engineering Drawing". As a first step in this process the name of the subject has been modified from "Engineering Drawing" to 'Engineering Graphics".A significant step in this direction is the enlargement of the scope of the subject by introduction of "Computer Aided Design" in the updated syllabus.
C.J. ANTONY, S.SENTHIL KUMAR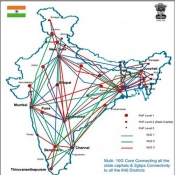 It is beyond doubts that creation of National Knowledge Network (NKN) is an absolute necessity for the development of the nation. NKN will enable scientists, researchers and students from different backgrounds and diverse geographies to work closely for advancing human development in critical and emerging areas. NKN will catalyze knowledge sharing and knowledge transfer between stakeholders seamlessly.
R.S Mani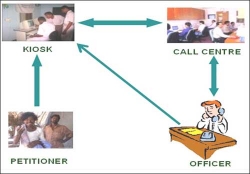 Prajavani is an e-Governance initiative by the combined efforts of District Administration and National Informatics Centre in Ranga Reddy District (AP, India). The initiative is not only giving a practical shape to the Right to Information Act, but it is also creating job opportunities for the educated but unemployed youth of Ranga Reddy. Prajavani is a unique public private partnership program, which gives citizens an opportunity to interact with the Government without coming to any government office.
Dr V.V. Venkata Ramana
In major initiative to strengthen its security and surveillance on the activities of Prisoners in Delhi Tihar Prisons, the prison administration has geared up with the installation of Close Circuit Televisions (CCTV), covering major portions of the prison. With state of art CCTV control room being set up in the prison Head Quarters, the movement of the prisoners as well as its employees will now be under round-the-clock surveillance of CCTV cameras. Provisions are also made to keep a record of the captured activities for future use.
Rajiv Prakash Saxena
Search Online News