News matching with tag "e-Tender"
Showing 6 to 10 of total 29 items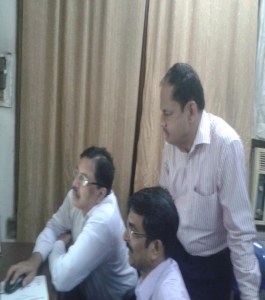 Shri S.K.Sinha, IFS, Managing Director, OFDC from the Corporate Office of OFDC published the pilot tenders of selling Kendu Leaf for 18 KL-divisions with 950 lots using e-Procurement portal of NIC, Odisha (http://tendersorissa.gov.in) on 7th January 2014. Shri Ajit Bharthuar, IFS & Director (Commercial) actively participated along with his team in the programme. The NIC team comprising Shri T.P. Ray, TD and Shri S.P. Dash, PSA and the SPC team headed by Shri Trinath
...
A. K. Hota, Odisha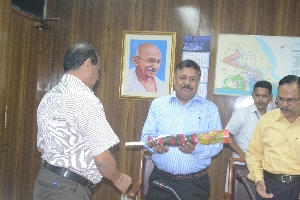 Chairman Paradip Port Trust Shri Sudhansu Sekhar Mishra, IRTS published the pilot tender of the port trust through eProcurement portal on 30th September 2013 in presence of DDG & SIO Odisha Shri S. K. Panda. Other dignitaries present on the occasion were Shri GSS Kumar, FA & CAO, Shri A. K. De, Dy. CVO, Shri M. R. Mishra, Sr. DD (EDP), Shri S. K. Sahu, Sr. Dy. CAO and all the HODs of the port trust. NIC team comprising Shri Tapan Prakash Ray, TD and Shri Nihar Ranjan Biswal, PSA were
...
A. K. Hota, Odisha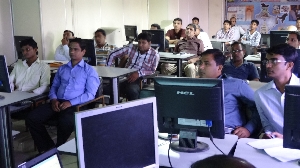 Orissa Forest Development Corporation, a Government of Odisha Undertaking under the Forest & Environment Department, has decided to invite on line bids to sell the Kendu leaves through eProcurement mode using GePNIC. After successful workshop for departmental officers of OFDC in June 2013, a 3 days training cum awareness programme was organized for the bidders of OFDC at NIC Bhubaneswar. It was attended by bidders dealing with Kendu leaves from Odisha as well as neighbouring states. Shri
...
A. K. Hota, Odisha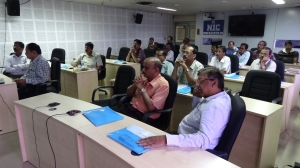 Odisha Forest Development Corporation (OFDC), Govt. of Odisha, is responsible for Trade of salvage timber / firewood, processed and phal Kendu leaves, Collection and trade of Salseed, Trade of cashew nut and rubber harvested through plantation, Collection, Processing and trade of Honey and Non timber Forest Product (NTFP) items etc. With the objective to implement e-Procurement as well as e-Auction system of NIC, OFDC has requested NIC Odisha state centre to organise a sensitisation workshop
...
A. K. Hota, Odisha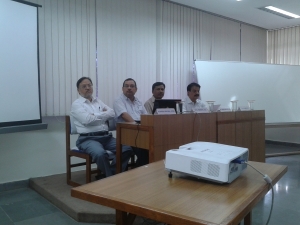 A two day sensitization workshop on GePNIC was conducted on 24th and 25th June 2013 at Indian Institute of Coal Management, Ranchi for officers of Coal India Limited (a Maharatna Company) and its subsidiary companies. Inspired by the success of GePNIC rollout in Mahanadi Coalfields Limited, CIL has taken a decision to rollout the same in all its subsidiaries to reap in the benefits of e-procurement. Senior officers from Materials Management of all subsidiaries like SECL, BCCL, NCL, MCL, WCL,
...
A. K. Hota, Odisha
Search Online News