News matching with tag "ICT in States"
Showing 6 to 10 of total 31 items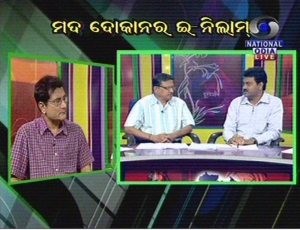 Government of Odisha has decided to issue licenses of IMFL (Indian Made Foreign Liquor) off shops and CS (Country Spirit) shops under Excise department through the process of eAuction for which NIC has been entrusted the responsibility to provide the software platform. As a part of the change management initiative the Live Phone-in programme has been telecasted in DD National (Odia) channel on 18th April 2013 from 5.02 pm to 5.30 pm. The objective of this programme was to enable the prospective
...
A. K. Hota, Odisha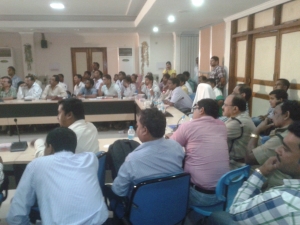 With the objective to allot the liquor shop licenses in a transparent manner and in the process bring in more revenue to the government exchequer, Excise Department, Government of Odisha is going to launch eAuction system recently. To this effect the government has issued new excise policy as well as notification highlighting the modalities of eAuction process. To create awareness among the prospective bidders newspaper advertisements have been published to suitably join the massive
...
A. K. Hota, Odisha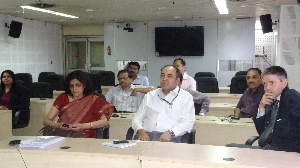 As a novel initiative, Government of Odisha has decided to issue licenses to IMFL off shops and CS shops under Excise department through eAuction. NIC has been entrusted the job to develop the platform for eAuction. A core team comprising officers from Excise Department, Project OMEGA (Odisha Modernizing Economy, Government and Administration), NIC , and SPC(State Procurement Cell) has been formed and the team has been deliberating on modalities of eAuction process through several
...
A. K. Hota, Odisha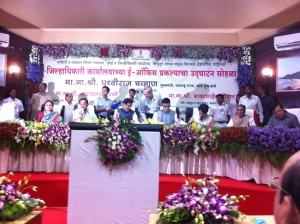 Hon'ble Chief Minister of Maharashtra Shri Prithviraj Chavan inaugurated e-Office in Sindhudurg District Collector office on 24-12-2012 in the presence of Industry Minister Shri Narayan Rane, Revenue Minister Shri Balasaheb Thorat, Chief Secretary, IT Secretary, SIO NIC Maharashtra, District Collector Sindhudurg. District Collectors of remaining 34 districts also attended the inauguration through VC via NICNET. Sindhudurg district is the first district in the country to implement Electronic
...
Moiz Hussain, Maharashtra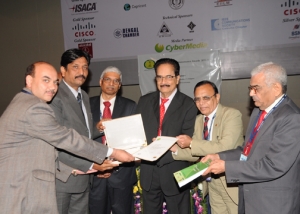 The Manav Sampda initiative, developed and implemented by NIC Himachal Pradesh State Centre as a complete Human Resource Management solution, has won the CSI eNihilent Award of Excellence under the G2E Project category. The Awards were presented in the recently held CSI Annual Convention at Kolkotta on 2nd December 2012. Dr. Saurabh Gupta, State Informatics Officer and Sh. Sanjay Kumar, Principal Systems Analyst received the award in the CSI Annual Meet in Kolkotta. Manav Sampada is
...
Ajay Singh Chahal, Himachal Pradesh
Search Online News