News matching with tag "ICT in States"
Showing 6 to 10 of total 167 items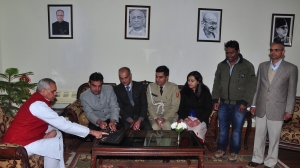 His Excellency, Acharya Devvrat, Honourable Governor of Himachal Pradesh, launched the website of the HP State Red Cross Society on 31-January-2017 at Shimla. Sh. P.S. Rana, Secretary of the State Red Cross Society and Sh. Ajay Singh Chahal, State Informatics Officer, NIC HP were present during the launch ceremony with other officers. Highlighting the importance of the Red Cross, the Honorable Governor laid stress on its strengthening and increasing the scope of services. He hoped that the website
...
Ajay Singh Chahal, Himachal Pradesh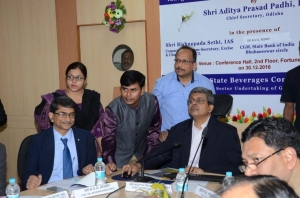 The inauguration of the online module for the licensed retailers of Foreign Liquor and Country Spirit of Odisha for making their online payment to Odisha State Beverages Corporation Ltd. to lift liquor stock from the Corporation's warehouses was done by Shri Aditya Prasad Padhi, IAS, Chief Secretary, Odisha, at Fortune Tower on 30.12.2016. Welcoming the guests Sri P.K. Pramanik, Deputy Director General & State Informatics Officer, NIC, Odisha, informed that the retailers will be
...
A. K. Hota, Odisha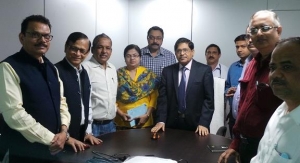 The dynamic portal of Odisha State Election Commission (http://secodisha.nic.in ) is launched by the State Election Commissioner, Odisha, Sri R. N. Senapati, IAS, on dt-04.01.2017 at the Conference Hall of Commission's Office, Bhubaneswar in the presence of Sri P. K. Pramanik, DDG & SIO, Odisha, Sri S. K. Mohapatra, STD, Dr. R. N. Behera, STD, Sri K. C. Pattnaik, PSA, Secretary, Addl. Secretary, Jt. Secretary and Law Officer of the Commission and other officials. Inaugurating the
...
A. K. Hota, Odisha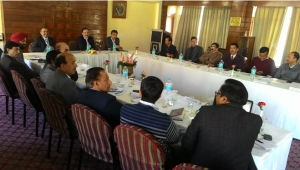 A two day stakeholders' appreciation seminar on Integrated Financial Management System (IFMS), was conducted on the 17-18th of November, 2016. The seminar was inaugurated at Hotel Holiday Home (HHH), Shimla by Shri Ram Mohan Johri, the Principal Accountant General (Audit). The event was organized by the office of Accountant General (Accounts and Entitlement), Himachal Pradesh. The seminar revolved around the change management pertaining to the different stakeholders in view of the implementation
...
Ajay Singh Chahal, Himachal Pradesh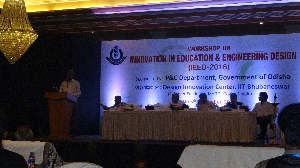 The Planning & Convergence Department, Government of Odisha, has constituted the "Odisha State Innovation Cell" to develop innovation ecosystem in the state and to prepare strategy for introducing innovation in Government. NIC Odisha State Centre is actively involved with the innovation cell not only for development of dynamic portal but also to extend all possible ICT support to drive innovation agenda in the state and harness core competencies, local talent, resources and
...
A. K. Hota, Odisha
Search Online News