News matching with tag "Health"
Showing 6 to 10 of total 29 items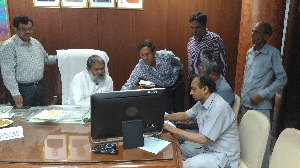 Haryana Health Minister, Sh. Anil Vij launched website of Haryana Medical Services Corporation in presence of ACS (Health) and other Health officers. The website is designed and developed by NIC-Haryana team. The URL of HMSCL website is www.hmscl.org.in The website will work as bridge between general public and HMSCL. The website is designed and developed by NIC Haryana. The website will provide following information: Various tenders floated by HMSCL The corrigendum will be published
...
Deepak Sawant, Haryana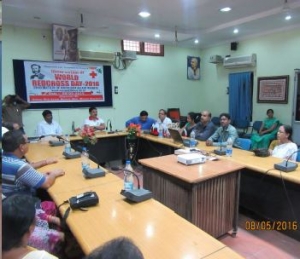 The official website of Rayagada Blood Bank (http://rayagadablood.nic.in) has been inaugurated by Sri Jagannath Mohanty, Collector & District Magistrate, Rayagada on 08.05.2016 at DRDA Conference Hall, Rayagada. Among the dignitaries present on the occasion include Sri Laxmikant Behera, ADM, Dr. Ananda Padhy, Vice President, RCBB, Rayagada, Sri P.V.S.S. Gangadhar, DIO-NIC, Sri Guna Sekhar Netheti, ADIO-NIC, all the District Level Officers and Red Cross Society life members etc.. Inaugurating
...
A. K. Hota, Odisha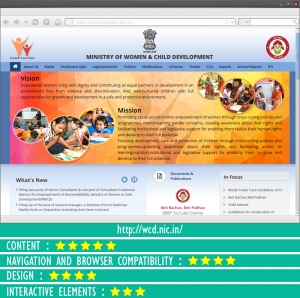 The Department of Women and Child Development, Government of India, came into existence as a separate Ministry with effect from 30th January, 2006; earlier since 1985 it was a Department under the Ministry of Human Resources Development. The Ministry was constituted with the prime intention of addressing gaps in State action for women and children for promoting inter-Ministerial and inter-sectoral convergence to create gender equitable and child-centred legislation, policies and programmes. The
...
Lokesh Joshi, Principal Systems Analyst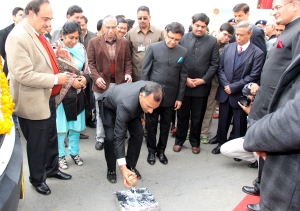 Health department, Chandigarh Administration in collaboration with Police Department launched the "Emergency Medical Response Ambulance Services-108" on 26th January 2016 at Government Multispecialty Hospital, Sector 16, Chandigarh. The service was launched by Sh. Vijay Dev, IAS, Adviser to the Administrator in the presence of Sh. Anurag Agarwal, IAS, Home Secretary cum Health Secretary, Sh Ajit Balaji Joshi, IAS, Deputy Commissioner Chandigarh and other senior functionaries of Chandigarh
...
Vivek Verma, Chandigarh
A 50-bedded new Civil Hospital was inaugurated in Sector 45 Chandigarh by Mr Vijay Kumar Dev, IAS, Adviser to the Administrator, UT Chandigarh on 6th Jan, 2016. Also present on the occasion were Mr Anurag Agarwal,IAS, Home Secretary cum Health Secretary. Dr. V K Gagneja, Director health Services, Mr Mukesh Anand, Chief Engineer and senior officers of Chandigarh Administration. The hospital has the facility of 7 departments, including Emergency, and would
...
Vivek Verma, Chandigarh
Search Online News