News matching with tag "Health"
Showing 6 to 10 of total 27 items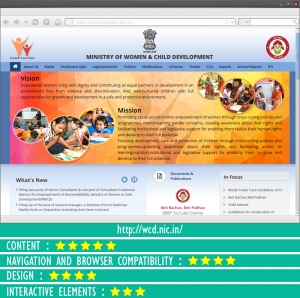 The Department of Women and Child Development, Government of India, came into existence as a separate Ministry with effect from 30th January, 2006; earlier since 1985 it was a Department under the Ministry of Human Resources Development. The Ministry was constituted with the prime intention of addressing gaps in State action for women and children for promoting inter-Ministerial and inter-sectoral convergence to create gender equitable and child-centred legislation, policies and programmes. The
...
Lokesh Joshi, Principal Systems Analyst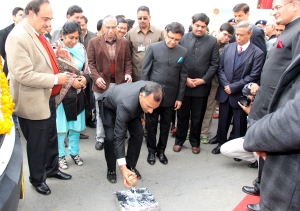 Health department, Chandigarh Administration in collaboration with Police Department launched the "Emergency Medical Response Ambulance Services-108" on 26th January 2016 at Government Multispecialty Hospital, Sector 16, Chandigarh. The service was launched by Sh. Vijay Dev, IAS, Adviser to the Administrator in the presence of Sh. Anurag Agarwal, IAS, Home Secretary cum Health Secretary, Sh Ajit Balaji Joshi, IAS, Deputy Commissioner Chandigarh and other senior functionaries of Chandigarh
...
Vivek Verma, Chandigarh
A 50-bedded new Civil Hospital was inaugurated in Sector 45 Chandigarh by Mr Vijay Kumar Dev, IAS, Adviser to the Administrator, UT Chandigarh on 6th Jan, 2016. Also present on the occasion were Mr Anurag Agarwal,IAS, Home Secretary cum Health Secretary. Dr. V K Gagneja, Director health Services, Mr Mukesh Anand, Chief Engineer and senior officers of Chandigarh Administration. The hospital has the facility of 7 departments, including Emergency, and would
...
Vivek Verma, Chandigarh
The MeDLEaPR (Medic Legal Examination and Post Mortem Reporting) System and Forensic Science Laboratories Reporting System were developed & integrated by NIC-Haryana. The integrated system is being implemented by the States of Punjab, Haryana and UT Chandigarh & being monitored directly by Hon'ble High Court (PHC). The Project has been successfully running since June 2012. The System was further enhanced with the development of a Mobile App to facilitate the doctors who are more comfortable
...
Neeraj, Haryana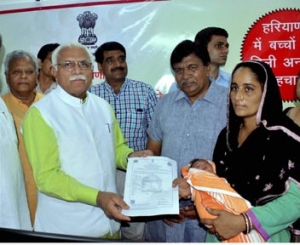 NITI Ayog has taken an initiative at Tigaon Village in district Faridabad of Haryana, where-in the newly born children are enrolled for UIDAI Aadhar at the time of their Birth registration. This is first such pilot in the country , initiated by NITI Ayog. To carry forward this pilot initiative, NIC-Haryana has developed necessary software with linkage to Aadhaar enrolment software and the SRDB (State Resident Data Base) Haryana. The Chief Minister Haryana has rolled out this initiative
...
Neeraj, Haryana
Search Online News