News matching with tag "Technology"
Showing 6 to 10 of total 138 items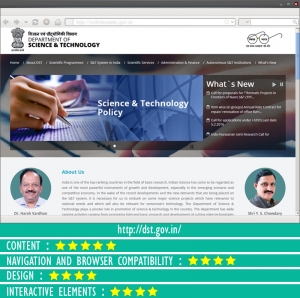 The Department of Science & Technology plays a pivotal role in promotion of science & technology in the country. The department has wide ranging activities from promoting high end basic research and development of cutting edge technologies on one hand to provide service to the technological requirements of the common man through development of appropriate skills and technologies on the other. The newly revamped information rich website of Department of Science comes with content divided
...
Lokesh Joshi, Principal Systems Analyst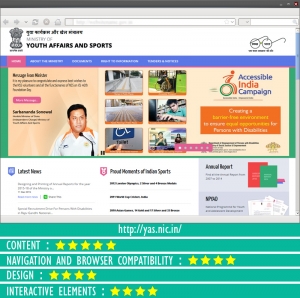 The Ministry of Youth Affairs & Sports was initially set up as the Department of Sports in 1982 at the time of organization of the IX Asian Games in New Delhi. Its name was changed to the Department of Youth affairs & sports during celebration of the International Youth Year, 1985. It became a Ministry on 27th May 2000. Subsequently, the Ministry has been bifurcated in Dept. of Youth Affairs and Dept. of Sports. The conscientiously designed website offers plethora of content. Homepage
...
Lokesh Joshi, Principal Systems Analyst
eSamikSha played a seminal role in India's gigantic rescue and relief mission in Nepal and India after the April 25 earthquake, which has been a big success by all accounts. The rescue and relief operation in the aftermath of the devastating earthquake was incessantly monitored at the highest level. The e-SamikSha platform is yet another example of using technology to coordinate a big exercise. Cabinet Secretary Ajit Kumar Seth wrote to concerned ministries, state governments
...
Dr. Shubhag Chand, Delhi
Mr. Alok Vardhan Chaturvedi, Joint Secretary, Cabinet Secretariat, Government of India presented the eSamikSha web portal developed and managed by Cabinet Secretariat Informatics Division and adopted by various Ministries/Departments of Government of India for their issue resolution and compliance on 20th April 2015 on the occasion of Civil Services Day at Vigyan Bhawan, Delhi. In the presentation, he said eSamikSha is very simple system and it is a real time, on-line system for monitoring
...
Dr. Shubhag Chand, Delhi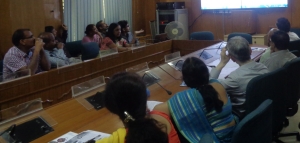 eSamikSha, an online Monitoring and Compliance Mechanism has been developed by Cabinet Secretariat Informatics Division, to fast track the compliance of pending action points, proposal, targets, etc. of Various Ministry/Department/Organization/Agency of Govt. of India and Government of States and UTs. The Portal has been designed in such a way that it will enhance efficiency, bring transparency, reduce the need of protracted correspondence and improve the communication between
...
Dr. Shubhag Chand, Delhi
Search Online News