News matching with tag "Workshop"
Showing 6 to 10 of total 191 items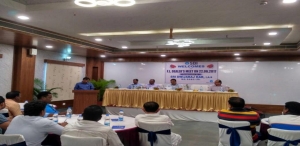 One day training cum workshop was organised by State Bank of India on 22nd June' 2017 at Jajpur Road for the retailers of Chandikhol Depot of Odisha State Beverages Corporation Limited (OSBCL), Bhubaneswar, Odisha. Officers of National Informatics Centre (NIC), Bhubaneswar, Odisha State Beverages Corporation Limited (OSBCL) and State Bank of India attended the workshop. Inaugurating the training programme Shri Dwijraj Kar, IAS, Managing Director, OSBCL briefed about the objective of
...
A. K. Hota, Odisha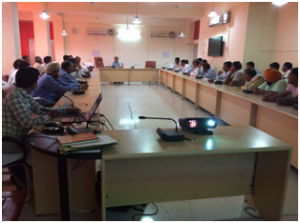 In order to conduct the Aadhaar Enabled e-KYC "Jan Seva Survey (JSS)" for building State Resident Database (SRDB), a series of continuous Training Programmes–cum-Workshops are being organized in all the Districts of Haryana NIC District Informatics Officer Sirsa (Haryana) has conducted 16 (Sixteen) numbers of workshop which was attended by 1649 participants. Master Trainers, Enumerators and Saksham Youth have been imparted training during these
...
Deepak Sawant, Haryana
To introduce first of its kind initiative in India for submission of bills in treasuries in form of digitally signed e-Voucher in place of physical form bills, NIC Haryana in coordination with Treasuries & Accounts Department has organised a half day workshop has been organized for the Drawing and Disbursing officers of Chandigarh Treasury at New Secretariat Haryana conference hall on 21/06/2017 to training on new e-Voucher system . To implement the system,
...
Deepak Sawant, Haryana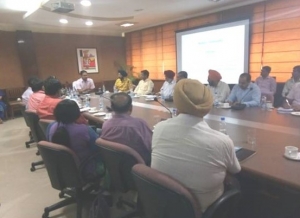 Chandigarh Administration UT has decided to adopt online procedure for writing/filling Annual Performance Appraisal Report (APAR) of Group A, B and C officers/officials working with administration from next year ie 2017-18 onwards. In this regard a sensitization workshop cum training on online APAR was organised for the Head of Departments (HOD) of all the departments of Chandigarh Administration. Head of the department alongwith a Nodal officer, dealing in the matter related
...
Vivek Verma, Chandigarh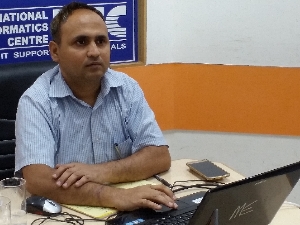 A workshop was organized for Medico Legal Examination & Post Mortem Report)- Forensic Science Laboratory (MedLEaPR-FSL)Software over Video Conferencing with Rajasthan. The application is developed by NIC-Haryana State Centre and already successfully running in Haryana, Punjab and Chandigarh(UT). On the direction from Hon'ble High Court Rajasthan, the MedLEaPR-FSL application is to be replicated in State of Rajasthan. Mr Rahul Jain , Scientist-E (State Health Coordinator) and
...
Deepak Sawant, Haryana
Search Online News