News matching with tag "Inaugurations"
Showing 6 to 10 of total 138 items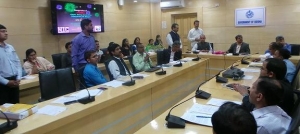 eOffice for Odisha Mining Corporation (OMC), Collectorate Ganjam and DFO Baripada were launched by Chief Secretary, Odisha Sri Aditya Prasad Padhi at 2nd Floor Conference Hall, Secretariat, Bhubaneswar on dt- 31.01.2017 by 6 PM. Others present in the occasion include Sri R. Balakrishnan, IAS, Development Commissioner, Sri Ashok Meena, IAS, Special Secretary, GA Dept., Sri Sanjeev Chopra, IAS, Principal Secretary, Industries, Sri Sanjay Singh, IAS, Secretary, Skill Development, Sri R.
...
A. K. Hota, Odisha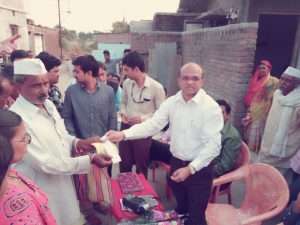 e-PDS system is successfully implemented at Amravati Disitrict. Point of Sale device based sale of food grains under Public Distribution system is launched at Teosa Taluqa of Amravati District of Maharashtra on 17th Jan. 2017.
Moiz Hussain, Maharashtra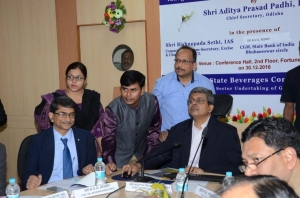 The inauguration of the online module for the licensed retailers of Foreign Liquor and Country Spirit of Odisha for making their online payment to Odisha State Beverages Corporation Ltd. to lift liquor stock from the Corporation's warehouses was done by Shri Aditya Prasad Padhi, IAS, Chief Secretary, Odisha, at Fortune Tower on 30.12.2016. Welcoming the guests Sri P.K. Pramanik, Deputy Director General & State Informatics Officer, NIC, Odisha, informed that the retailers will be
...
A. K. Hota, Odisha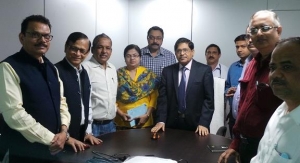 The dynamic portal of Odisha State Election Commission (http://secodisha.nic.in ) is launched by the State Election Commissioner, Odisha, Sri R. N. Senapati, IAS, on dt-04.01.2017 at the Conference Hall of Commission's Office, Bhubaneswar in the presence of Sri P. K. Pramanik, DDG & SIO, Odisha, Sri S. K. Mohapatra, STD, Dr. R. N. Behera, STD, Sri K. C. Pattnaik, PSA, Secretary, Addl. Secretary, Jt. Secretary and Law Officer of the Commission and other officials. Inaugurating the
...
A. K. Hota, Odisha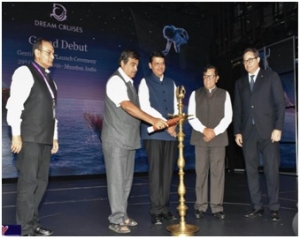 NIC Maharashtra had set up an extension counter for immigration clearance at Mumbai Seaport for providing immigration clearance to the 1800 passengers of MV GentingDream Cruise liner on 29.10.2016 which departed from Mumbai Seaport on its maiden voyage to Srilanka and Singapore.This function was inaugurated by the Hon.Union Minister for Surface Transport in the presence of Hon Chief Minister of Maharashtra. Shri Sanjay Mattey Principal Systems Analyst and Project Coordinator of the IVFRT
...
Moiz Hussain, Maharashtra
Search Online News