News matching with tag "Education"
Showing 6 to 10 of total 37 items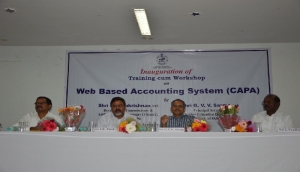 Week long training cum workshop programme on pilot implementation of CAPA (College Accounting Procedure Automation) project was organized for the Principal, Accountant and Accounts Bursar of Non-Government Aided Colleges under Govt. of Odisha from 30th January 2016 to 9th February 2016 at KOEL Campus of KIIT, Bhubaneswar, Odisha. The workshop was formally inaugurated by Shri G.V.V Sarma, IAS, Principal Secretary, Department of Higher Education (DHE), Govt. of Odisha and Shri S. K Panda, DDG &
...
A. K. Hota, Odisha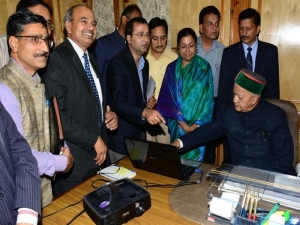 Shri Virbhadra Singh, Honourable Chief Minister, Himachal Pradesh launched the integrated Department of Education website and the Swayamsidham web portal on 27th August 2015 at Shimla. These portals are available at http://himachal.nic.in/education and http://rmsahimachal.nic.in Speaking on the occasion, the Chief Minister congratulated the Department of Education for the initiative and said that the project envisages to improve the learning experience and to build the capacity of teachers.
...
Ajay Singh Chahal, Himachal Pradesh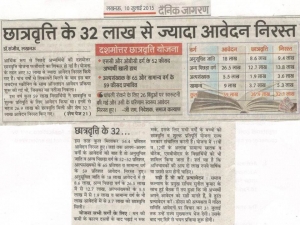 The Uttar Pradesh, Scholarship Management System (SAKSHAM) being used for distribution of Postmatric Scholarships and Fee Re-imbursement is in the news for weeding out fake students & institutes involved in mal-practices. The web based portal which was initiated way back in 2007-08 as an online disbursement system for scholarship (directly into the bank account of students) has over the years developed into a major tool for the government to streamline the scholarship distribution process
...
Anshu Rohatgi, Uttar Pradesh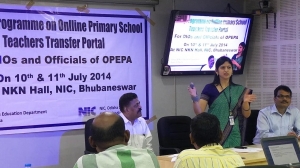 Two days Training Programme on 'Online Elementary School Teachers Transfer System' for DIOs & Programmers of OPEPA of 30 Districts of Odisha was held at NKN Hall, NIC Odisha State Centre, Bhubaneswar. The training programme was inaugurated by Smt. Usha Padhee, IAS, Commissioner-cum-Secretary, School & Mass Education Department, Government of Odisha. Other dignitaries present in the occasion were Shri S. K. Panda, Dy. Director General & SIO, Odisha, Dr. R. N. Behera,
...
A. K. Hota, Odisha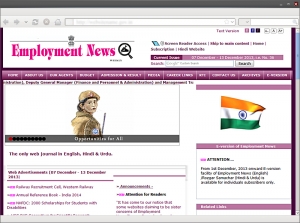 Employment News has played an instrumental role in assisting the students and job seekers by providing up-to-date information on job vacancies, job oriented training programmes, admission notices relating to job oriented courses and result of recruitment examinations. The weekly carries advertisement for job of Central, State Governments, Public Sector Undertakings, Autonomous Bodies, Universities, admission notices for professional courses, examination notices and results of organizations like
...
Lokesh, Scientist-D, National Informatics Centre, Delhi NCT
Search Online News