News matching with tag "Training"
Showing 6 to 10 of total 136 items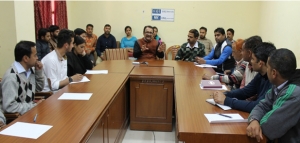 A workshop-cum-training program on Aadhaar seeding in Land Records was held for the officials of the Revenue Department in District Una, by NIC District Unit on 17th March, 2017. Sh. Vikas Labroo, Deputy Commissioner, Una chaired the training session and directed the officials to collect Aadhaar number of land owners in their respective villages within one month by 15th April, 2017 and start seeding in land records through laptops/net-connectivity available with them or by visiting their tehsil
...
Ajay Singh Chahal, Himachal Pradesh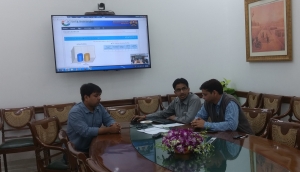 eSamikSha, an online Monitoring and Compliance Mechanism has been developed by Cabinet Secretariat Informatics Division, to fast track the compliance of pending action points, proposal, targets, etc. of various Ministry/Department/Organization/Agency of Govt. of India and Government of States and UTs. The Portal has been designed in such a way that it will enhance efficiency, bring transparency, reduce the need of protracted correspondence and improve the communication between Government
...
Dr. Shubhag Chand, Delhi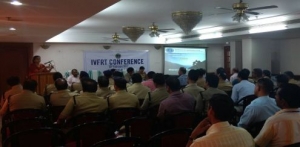 A Regional level conference on IVFRT (Immigration, Visa, Foreigners' Registration and Tracking) was organized by Bureau of Immigration (BOI) and National Informatics Centre (NIC) jointly at Government Guest House Conference Hall, Ernakulam on 10th February 2017. The implementation status of the project was reviewed and Technical/ Administrative sessions were also conducted on cFRO, cForm/ sForm, Intelligence Collection, Inspection of registered cForm users, Seaport Immigration check and
...
N.K Prasad, Delhi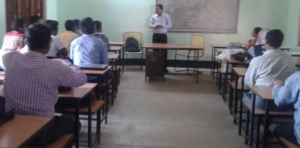 The training programme on "I.C.T. applications in Revenue administration" was organised by DIO, NIC, Sambalpur for Revenue Inspectors of different districts of northern Odisha at Revenue Inspectors Training Institute (R.I.T.I.), Larkank, Sambalpur. R.I.s are the grassroots level revenue officials and ICT knowledge is very much essential to deal with e-Governance applications used / to be used for revenue administration. To cater the e-Governance knowledge upgradation
...
A. K. Hota, Odisha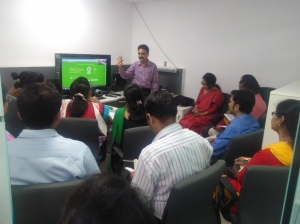 NIC Maharashtra State Centre organised an awareness program on Digital Payments for the officials of State Government departments at Secretariat Mumbai on 17th Jan. 2017. SIO Maharashtra and the coordinator Shri V. Srinivas Sr System Analyst conducted the session and gave the demonstration of various methods of digital payment and their integration with the e-Governance projects.
Moiz Hussain, Maharashtra
Search Online News