News matching with tag "Training"
Showing 6 to 10 of total 141 items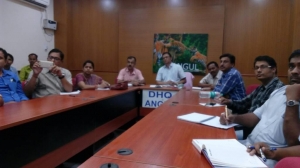 Awareness Programme for prevention of WannaCry Ransomware Malware attack was organized on 17/05/2019 at Angul District. The participants from various departments like DRDA, Blocks, Tahasils, RTO, NRHM, SSA, DEO and other line departments attended the Awareness Programme. They were sensitized about the advisory issued by E&IT Department, Govt. of Odisha. They were also asked to take various precautionary steps like not to open suspicious e-mails, take backup of important data
...
A. K. Hota, Odisha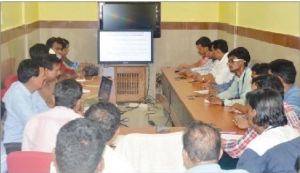 Awareness programme for prevention of Ransomware Malware attack was organized on 18/05/2017 at Sambalpur District, Odisha. About 44 participants including Computer professionals, DEOs working in blocks, Tehsils, other Line departments participated in the workshop. They were sensitized for prevention of Wannacry / WannaCrypt ransomware. Presentation was given to the participants on the advisory issued by Cert-In, and the advisory issued by the State Govt. They were
...
A. K. Hota, Odisha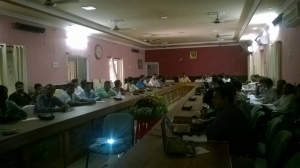 The awareness program on WannaCry ransomware was organized at Nuapada District on dated 18/05/2017 with the support of District Administration. Technical resource persons of various user departments, District level officers, Tahasildars etc. attended the programme. They were briefed about this ransomware, 20 action points circulated by E&IT Department, Government of Odisha as precautionary measure. They were also requested to look at various advisory coming up by Cert-In
...
A. K. Hota, Odisha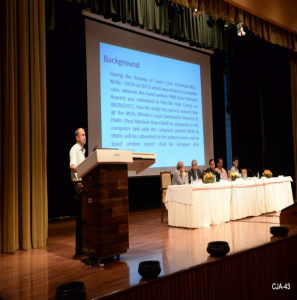 Chandigarh Judicial Academy for Punjab and Haryana invited Mr Rahul Jain, Scientist-D , NIC-Haryana to deliver a lecture to sensitize the Judicial Officers , Doctors and Investigation officers of Punjab , Haryana and Chandigarh on FSL-MedLEaPR( Forensic Science Laboratory and Medico Legal Examination and Post Mortem Reports), a Project developed by Health Informatics ,NIC-Haryana and implemented in Punjab, Haryana and Chandigarh under direct monitoring of Hon'ble High Court, Punjab and Haryana.
...
Deepak Sawant, Haryana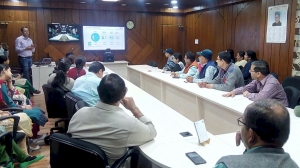 In order to promote cash-less or digital modes of making payments, a series of Awareness programs were organized in HP Secretariat, Shimla by the NIC State Centre, Shimla for the employees of the HP Government. These awareness programs were held from 20th March to 29th of March 2017 in the high-tech Video Conference-cum-Training Room set up by NIC in the HP Secretariat. Sh. Shailender Kaushal, NIC Coordinator organized these short-duration awareness programs using audio-visuals, displaying
...
Ajay Singh Chahal, Himachal Pradesh
Search Online News