News matching with tag "Training"
Showing 6 to 10 of total 146 items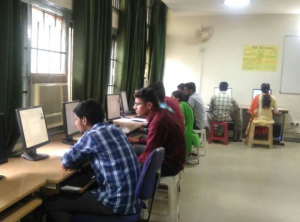 Web-based Integrated workflow system for Paperless Admissions for AICTE approved courses in Haryana. Session 2017-18 1. Haryana Online Paperless Entrance Test The paper-less Online Entrance Examination has been conducted by HSTES(Haryana State Technical Education Society) under DTE (Department of Technical Education), Govt of Haryana with all technical and software support by NIC Haryana State Unit every year since 2007 successfully. This year also the project customized as
...
Deepak Sawant, Haryana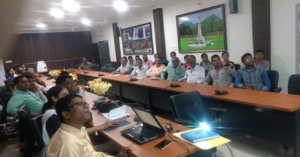 A two days training programme on BhuNaksha s/w on map correction was held on 19th and 24th June, 2017 in the Conference Hall of Collectorate, Nuapada and Conference Hall, Block office, Khariar respectively for all the five Tahasil staffs of Nuapada District. The Tahasildars, Addl. Tahasildars, R.I, A.R.I, Amins and Revenue supervisors of five Tahasils participated in the training programme. The training programme was inaugurated by Sri Trilochan Minz, ADM (OAS). At the outset, the
...
A. K. Hota, Odisha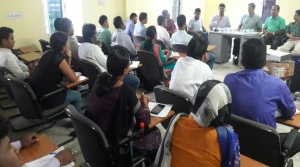 A two days long training programme on Bhunaksha s/w on map correction was held during 5th and 6th June'2017 in the e-Governance training centre of Collectorate, Ganjam for all the 23 Tahasil staffs of Ganjam District. The training was conducted Sub-Division wise. Ganjam has three sub-divisions i.e. Chhatrapur having 8 Tahasils, Berhampur having 7 Tahasils and Bhanjanagar having 8 Tahasils. The R.I./ARI/Amins of the tahasils participated in the training programme. The training programme
...
A. K. Hota, Odisha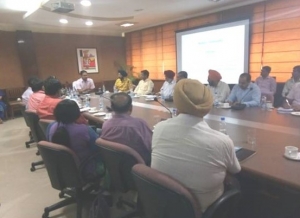 Chandigarh Administration UT has decided to adopt online procedure for writing/filling Annual Performance Appraisal Report (APAR) of Group A, B and C officers/officials working with administration from next year ie 2017-18 onwards. In this regard a sensitization workshop cum training on online APAR was organised for the Head of Departments (HOD) of all the departments of Chandigarh Administration. Head of the department alongwith a Nodal officer, dealing in the matter related
...
Vivek Verma, Chandigarh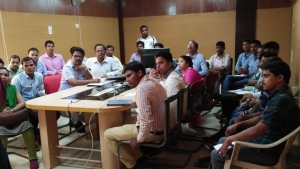 A training program on BHUNAKSHA was conducted for Tahsil Officals of Jajpur district on 06.06.2017 at NIC District Centre, Jajpur, Odisha. Welcoming the participants Sri S M Satpathy, Technical Director and DIO gave a brief introduction about the BHUNAKSHA software and features available. He informed that in this project the spatial data of village maps both Mosaic and individual sheets are prepared. The spatial data is integrated with textual RoR. Sri Sapan Kumar Nanda, OAS,
...
A. K. Hota, Odisha
Search Online News