News matching with tag "Launch"
Showing 6 to 10 of total 106 items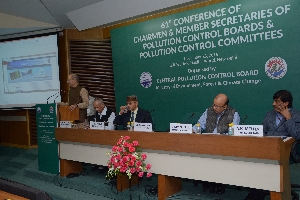 Shri Anil Madhav Dave, Minister of State (Independent Charge) of Environment, Forest and Climate Change (MoEF&CC), launched the CPCB-eSamikSha Portal on 23rd November, 2016 in the 61st Conference of Chairmen & Member Secretaries of Pollution Control Boards and Pollution Control Committees at Indian Habitat Centre, Lohdi Road, New Delhi. Shri Ajay Narayan Jha, Secretary, MoEF&CC, Shri S.P.S Parihar, Chairman, CPCB, Dr A.B Akolkar, Member Secretary, CPCB, Member Secretaries of State
...
Dr. Shubhag Chand, Delhi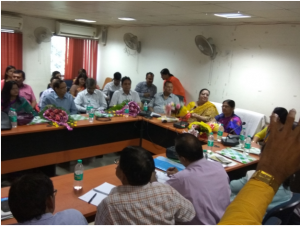 Digital ecosystem in social security pensions for direct benefit transfer comes out as one of the excellent example of e-Governance which can avoid many problems like wastage of public fund, corruption and role of middlemen who restricts the beneficiaries from getting benefits in time. In spite of that huge amount is being spent on subsidy and substantial manpower has been deployed in the field formations for distributing subsidy the poor people are still struggling for their day to day
...
Rajiv Ranjan, Bihar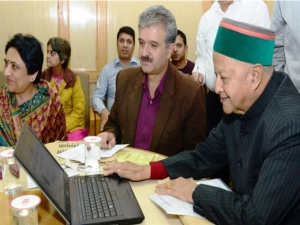 Sh. Virbhadra Singh, Hon'ble Chief Minister of Himachal Pradesh launched the Shimla MC Android Mobile Application on 20th of September 2016. While launching the mobile application of the Municipal Corporation, Shimla, Sh. Virbhadra Singh said that the Mobile App will extend the reach of the citizens towards MC and help them in their interactions related to water, garbage, street lights and planning permission. He lauded the efforts of the MC Shimla and National Informatics Centre and directed
...
Sandeep Sood, Himachal Pradesh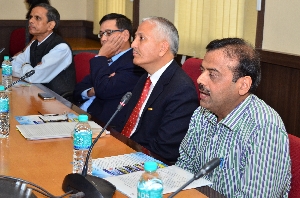 Chief Secretary Shri K. S. Kropha, Govt. of Meghalaya launched the Meghalaya-eSamikSha Portal on 31st August, 2016 at State Secretariat, Shillong in the presence of Dr. Shreeranjan and H. Marwein, Additional Chief Secretaries, R.M Mishra and R.V. Suchiang, Principal Secretaries, and other senior officials along with Dr. Shubhag Chand, HoD, Cabinet Secretariat Informatics Division, Cabinet Secretariat, Rashtrapati Bhawan. eSamikSha, is a real time online Monitoring and Compliance Mechanism
...
Dr. Shubhag Chand, Delhi
In order to ensure better and timely delivery of various government services delivered through different departmental systems under one roof, Govt of Punjab has conceived setting up 2147 Sewa Kendras as single point of contact in different parts of urban as well as rural areas of the state. Punjab Sewa Porta(PSP) has been be developed by NIC Punjab as an umbrella platform to enable the delivery of citizen-centric services of all the departments covered under Right to Service (RTS) act under
...
Vikram Jeet Grover, Punjab
Search Online News