News matching with tag "Awards"
Showing 6 to 10 of total 121 items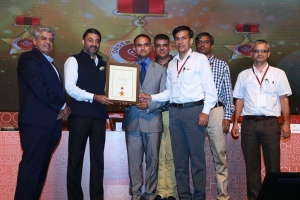 The SARTHI, online driving license issuance system has won the Skoch Gold Award 2016 for its successful implementation in 100% RTOs and RLA offices of the Himachal Pradesh Transport Department. It has been a herculean task to test the software, train the Transport Department officials and port the existing data for every RTO and RLA office. All the DIOs of NIC Himachal Pradesh have contributed in its successful implementation efforts. Sh. Bhupinder Pathak, Project Coordinator and DIO Kangra
...
Sandeep Sood, Himachal Pradesh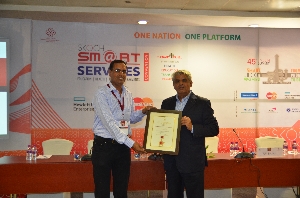 Integrated workflow from P.O. preparation , vendor supply, receipt by warehouse, Sample Lifting , inspection note, verification, lab testing, Indent by institute, issue and Receipt, consumption at Institute. Demand and consumption analysis, KPIs & MIS. Replicated in Karnataka and H.P. Also awarded e-INDIA Award 2014 at Kerala. Developed in-house by NIC-HSU.
Deepak Sawant, Haryana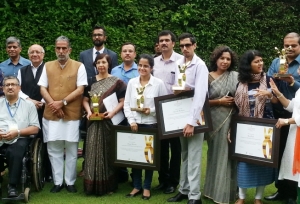 National Informatics Centre has been awarded the 7th NCPEDP - Mphasis Universal Design Awards 2016 under Companies/Organizations Category for formulating Guidelines for Indian Government Websites (GIGW) [Website: http://guidelines.gov.in]. GIGW aims to ensure that people with disabilities can perceive, understand, navigate, interact and contribute through Web. The awards were given away by Hon'ble Minister of State for Social Justice and Empowerment, Govt. of India Shri
...
Shashi Kant Pandey, Delhi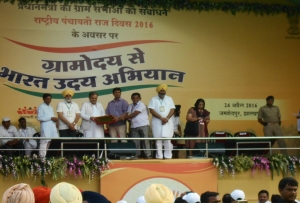 Hon'ble Prime Minister Shri Narendra Modi launched the "Gramoday Se Bharat Uday Abhiyaan" on 14-04-2016. On the eve of National Panchayati raj Day, Hinjilicut block of Ganjam district, Odisha adjudged as the best block in the entire country under the Gramoday Se Bharat Uday Abhiyaan programme. The programme was inaugurated by Hon'ble P.M. Shri Narendra Modi at Jamshedpur, Jharkhand on 24-04-2016. Hinjilicut block was selected for its overall development
...
A. K. Hota, Odisha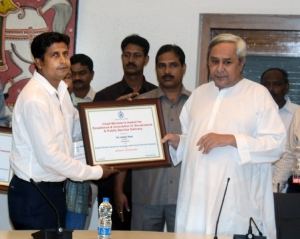 NIC District Unit, Subarnapur with its state-of art infrastructure, is rendering its service of excellence since the inception of the district in the year 1993 with the objec tive to facilitate e-Government / e-Governance applications in the district. Apart from all state and national level applications, NIC Subarnapur has many indigenous projects which grabbed attention in state and national level. Recently Subarnapur District received the prestigious "Chief Minister's Award
...
A. K. Hota, Odisha
Search Online News