News matching with tag "Cyber Governance"
Showing 6 to 10 of total 231 items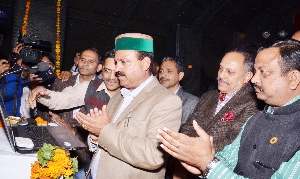 The official website of the District Rural Development Agency, Hamirpur, Himachal Pradesh has been launched by Sh. I D Lakhanpal, Honourable Chief Parliamentary Secretary (Rural Development), Government of Himachal Pradesh on 9th November 2016 in the Hamir Utasv, a State level fair, at District Headquarters. Sh. Madan Chauhan, IAS, Deputy Commissioner Hamirpur briefed the Chief guest and the audience about the features of the website and its content, which will help the DRDA as well as keep the
...
Ajay Singh Chahal, Himachal Pradesh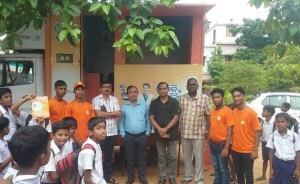 DeITY vide D.O.No. N-21/11/2015-NeGD Dated 6-5-2016 to the Chief Secretaries of States urged to create awareness on Digital India Programmes among citizens. Through Digital India Programme of GOI several products/services have been provided by Central/ State Govts to make governance more citizens centric, enhance transparency and efficiency in service delivery. GOI has emphasized to create awareness on citizens at District, Sub-Division, Panchayat and Village level. To outreach campaign
...
A. K. Hota, Odisha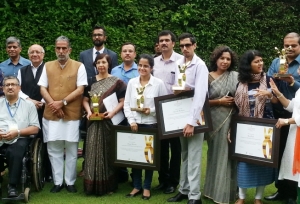 National Informatics Centre has been awarded the 7th NCPEDP - Mphasis Universal Design Awards 2016 under Companies/Organizations Category for formulating Guidelines for Indian Government Websites (GIGW) [Website: http://guidelines.gov.in]. GIGW aims to ensure that people with disabilities can perceive, understand, navigate, interact and contribute through Web. The awards were given away by Hon'ble Minister of State for Social Justice and Empowerment, Govt. of India Shri
...
Shashi Kant Pandey, Delhi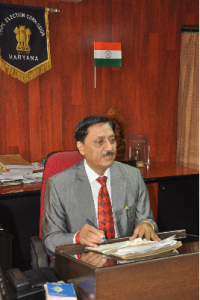 E-Dashboard a web based online application developed and implemented by National Informatics Centre (NIC), Haryana for the conduct of elections for the Panchayati Raj Institutions (PRI) as well in Urban Local Bodies (ULB) -2016 recently held in the state of Haryana is a landmark innovation. The said Dashboard dispense with all conventional monitoring and communication system as used earlier in electoral process system and introduced an automated real time monitoring system which further
...
Rahul Jain, Haryana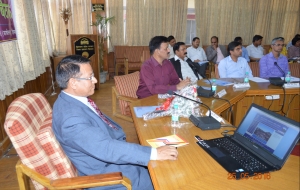 The website of the Town Official Language Implementation Committee, Shimla was launched on 25th May 2016 by Sh. H.C. Negi, Principal Income Tax Commissioner, Himachal Pradesh and Vice President of the TOLIC, Shimla (NARAKAS -Nagar Rajbhasha Karyanvyan Samiti, Shimla). Speaking on the occasion, Sh. H.C. Negi informed the member offices the website will help the member offices to constantly remain in touch with each other and with the activities being carried out by the TOLIC Shimla. He expressed
...
Ajay Singh Chahal, Himachal Pradesh
Search Online News