News matching with tag "Cyber Governance"
Showing 6 to 10 of total 241 items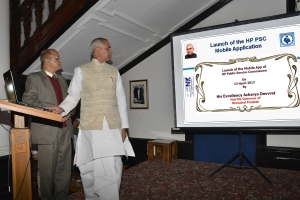 His Excellency, Acharaya Devvrat, Hon'ble Governor of Himachal Pradesh launched the Android based Mobile Application of the HP Public Service Commission on 13th April 2017 at Shimla. The Hon'ble Governor, in his speech, emphasized the importance of new technologies for the younger generation and they must be provided with more such ICT solution in their hands. He said that the Mobile App has special importance in a State like Himachal where road connectivity and postal reach is hampered
...
Ajay Singh Chahal, Himachal Pradesh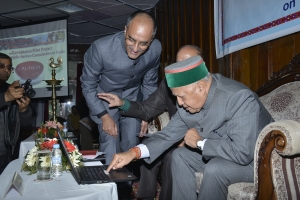 Sh. Virbhadra Singh, Hon'ble Chief Minister of Himachal Pradesh launched the eGovernance Pilot Project of the HP State Public Service Commission on 10th April 2017 at Shimla. Speaking on the occasion, the Hon'ble Chief Minister expressed the hope that the project will benefit the youth of the State by bringing more transparency and online services while applying for Government jobs. Sh. K.S. Tomar, Chairman of the HP State Public Service Commission, informed that the eGovernance Project
...
Ajay Singh Chahal, Himachal Pradesh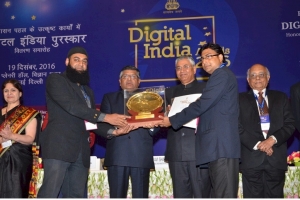 J&K State won the 2nd Prize(Gold) under the 'Web Ratna District' category for Citizen friendly website and e-Governance initiatives of District Kupwara http://kupwara.gov.in . The award was presented in a grand ceremony on "Digital India Awards 2016" held on 19th Dec. 2016 at Vigyan Bhawan, New Delhi by the Hon'ble Union Minister for Electronics and Information Technology and Law and Justice , Shri Ravi Shankar Prasad. The
...
Jit Raj, Jammu and Kashmir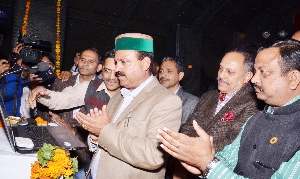 The official website of the District Rural Development Agency, Hamirpur, Himachal Pradesh has been launched by Sh. I D Lakhanpal, Honourable Chief Parliamentary Secretary (Rural Development), Government of Himachal Pradesh on 9th November 2016 in the Hamir Utasv, a State level fair, at District Headquarters. Sh. Madan Chauhan, IAS, Deputy Commissioner Hamirpur briefed the Chief guest and the audience about the features of the website and its content, which will help the DRDA as well as keep the
...
Ajay Singh Chahal, Himachal Pradesh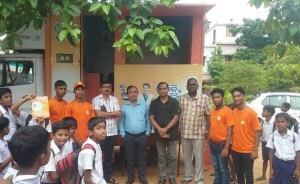 DeITY vide D.O.No. N-21/11/2015-NeGD Dated 6-5-2016 to the Chief Secretaries of States urged to create awareness on Digital India Programmes among citizens. Through Digital India Programme of GOI several products/services have been provided by Central/ State Govts to make governance more citizens centric, enhance transparency and efficiency in service delivery. GOI has emphasized to create awareness on citizens at District, Sub-Division, Panchayat and Village level. To outreach campaign
...
A. K. Hota, Odisha
Search Online News