News matching with tag "Elections"
Showing 6 to 10 of total 33 items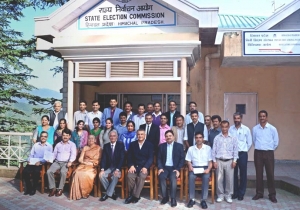 The Electoral Rolls Management System initiative of the State Election Commission, Himachal Pradesh has been awarded the State Civil Services Award 2014, on Independence Day, 15th August 2014 at the State level function held in Nahan, District Sirmaur. The Secretary of the Commission, received the award, which was presented by Sh. Virbhadra Singh, Honourable Chief Minister of Himachal Pradesh. The Award carries a Plaque and Rs.2.5 Lakhs cash award. The entire team, involved in this process re-engineering,
...
Sandeep Sood, Himachal Pradesh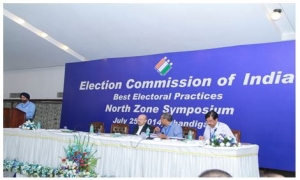 A North Zone symposium on Best Electoral Practices was held on 25th July, 2014 at Hotel Mount View, Sector-10, Chandigarh. There were 30 participants (Chief Electoral Officers, Addl. CEOs, IGP Ranges/ SPs & District Electoral Officers) from Northern States/UTs (Punjab, Haryana, Himachal, UP, J&K, Rajasthan & Uttrakhand, Delhi & UT Chandigarh) who attended the symposium. It was chaired by Election Commissioner, ECI along with DG, ECI & CEO, UT Chandigarh. There were five
...
Poonam Gupta, Haryana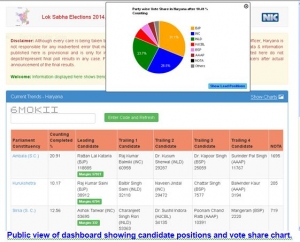 A web based E-Dashboard for Counting of votes has been developed at NIC Haryana in Coordination with the office of Chief Electoral Officer, Haryana. This dashboard was implemented on 16/05/2014 during the counting of votes for Lok Sabha elections 2014. The Dashboard is web based dashboard which has three separate modules: 1. Admin module for data entry from counting centers. 2. Monitoring module for the CEO and Returning Officers. 3. Public View. The data on dashboard
...
Poonam Gupta, Haryana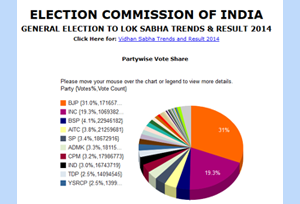 Since Independence, free and fair elections to the largest democracy of the world – INDIA, are being held at regular intervals as per the principles of the Constitution, Electoral Laws and System. Section 14 of the Representation of the People Act, 1951 provides for conduct of the elections to constitute a new Lok Sabha before the expiry of current term. After taking into account the Constitutional and legal provisions, the Election Commission of India made comprehensive preparations
...
Chander Shekhar, NIC-HQ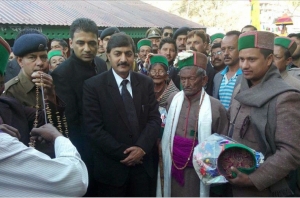 The poll process has been web-cast live from 178 polling booths in Himachal Pradesh covering all 4 Parliamentary Constituencies from all 12 Districts, on 7th May 2014. The NIC District Unit officers in the State were actively involved in providing the live web-cast solution in their respective Districts. The live webcast has helped to bring greater transparency in the Election process besides providing a tool for online monitoring of polling by the Election Department. The webcast was available
...
Ajay Singh Chahal, Himachal Pradesh
Search Online News