News matching with tag "Data Centre"
Showing 6 to 10 of total 63 items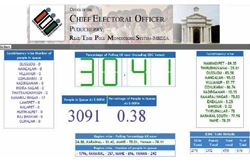 General Elections and By-Elections of 2016 held in Puducherry UT made use of the best practices for effective Election Management with the help of ICT tools.
DR. D. R. SHUKLA, V. GOPI SWAMINATHAN, S. ARULRAJ, D. GOPINATH
eSRT has immensely simplified the entire process of paying the monthly Special Road Tax for commercial vehicles in the state of Himachal Pradesh. With the entire process online the vehicle owners can make their payments directly from their smartphones.
LALIT KAPOOR, PRITHVI RAJ NEGI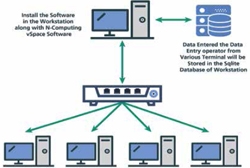 Household Survey is a smart initiative of School and Mass Education Department which enables efficient and convenient computerization of the collected information of children through Block level MIS personnel and preparation of the Child database, Data consolidation, Data verification and Web hosting.
SUSHANTA KUMAR BHOL, MALAYA KUMAR DAS, VENKATARAMANA BODDEPALLI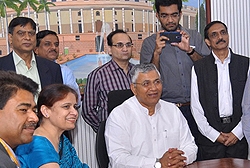 Shri P. P. Chaudhary, Honble Minister of State of Electronics & Information Technology, Law & Justice visited NIC HQ at New Delhi on the 13th of November, 2016. Ms. Neeta Verma, DG (NIC), all DDGs, Group Heads and Division Heads were present at the occasion. SIOs of all States attended the review meeting via Video Conferencing.
ANIL RASTOGI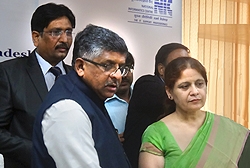 Shri Ravi Shankar Prasad, Honble Union Minister of Electronics & IT and Law & Justice, visited the NIC Centre at Lucknow on 12th November, 2016. During the visit, he inaugurated the new UP Data Centre and launched the Digi-Connect and Pariksha-Connect initiatives of the NIC.
ANSHU ROHATGI
Search Online News