News matching with tag "Citizen Centric"
Showing 6 to 10 of total 267 items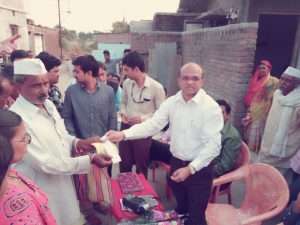 e-PDS system is successfully implemented at Amravati Disitrict. Point of Sale device based sale of food grains under Public Distribution system is launched at Teosa Taluqa of Amravati District of Maharashtra on 17th Jan. 2017.
Moiz Hussain, Maharashtra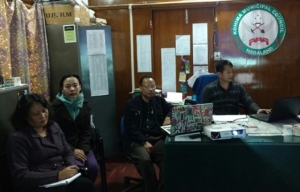 A meeting with the Administrator, KMC and Superintendent, KMC along with other officials from NIC, Nagaland and UD Department, Nagaland was held at the office chamber of the Superintendent of KMC on 19th Dec. 2016. The meeting started with a presentation on ServicePlus by Sh. Kemvu Elah, PSA and Addl. SIO, NIC Nagaland. Sh. Kovi Meyase (NCS) Administrator, KMC appreciated NIC for the presentation. This was followed by a demonstration by Ms. Novotsono, Sc. B, NIC, Nagaland on the Cess Pool
...
Novotsono, Nagaland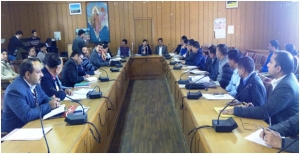 A half day eHimBhoomi awareness workshop was held at Solan on 15th November 2016 for the Revenue Officers of the District Solan. Sh. Rakesh Kanwar, the Deputy Commissioner, Solan had desired to hold a half day demonstration of the Integrated eHimBhoomi features, software, mobile apps for the Revenue Officers of the District Solan during their monthly meeting. Sh. Ajay Singh Chahal, SIO, Vimal Kumar Sharma, Scientist-D, Sh. Ashish Sharma, Scientist-B and Sh. Parveen Kumar, Scientist-B visited
...
Ajay Singh Chahal, Himachal Pradesh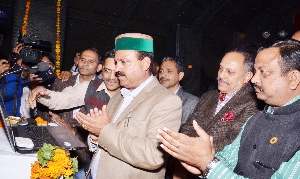 The official website of the District Rural Development Agency, Hamirpur, Himachal Pradesh has been launched by Sh. I D Lakhanpal, Honourable Chief Parliamentary Secretary (Rural Development), Government of Himachal Pradesh on 9th November 2016 in the Hamir Utasv, a State level fair, at District Headquarters. Sh. Madan Chauhan, IAS, Deputy Commissioner Hamirpur briefed the Chief guest and the audience about the features of the website and its content, which will help the DRDA as well as keep the
...
Ajay Singh Chahal, Himachal Pradesh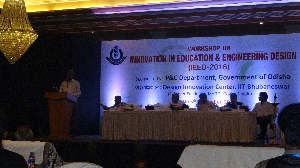 The Planning & Convergence Department, Government of Odisha, has constituted the "Odisha State Innovation Cell" to develop innovation ecosystem in the state and to prepare strategy for introducing innovation in Government. NIC Odisha State Centre is actively involved with the innovation cell not only for development of dynamic portal but also to extend all possible ICT support to drive innovation agenda in the state and harness core competencies, local talent, resources and
...
A. K. Hota, Odisha
Search Online News