News matching with tag "ICT in Districts"
Showing 91 to 95 of total 97 items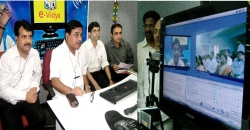 Situated in the southeastern corner of Maharashtra, Gadchiroli is categorised as a tribal and undeveloped district with more than 80% of its land covered with dense forest and hills. Information Technology has paved the way to development and good governance in this economically and industrially backward district. The District Administration in partnership with NIC, Gadchiroli has set the goals for use of ICT for speedy development and delivery of essential services to the common man in an easier and simpler manner.
S.R TEMBHURNE & SAYYED YASIN USMANSAB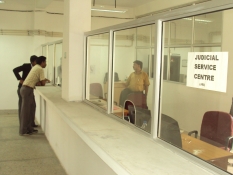 Named after the legendry freedom fighter Shaheed Udham Singh, the district Udham Singh Nagar is also known as the 'Gateway to Kumaon hills'. It is famous for the world renowned Pantnagar University, which is one of the leading landmarks of learning in the fields of agriculture and technology. The district with a population of around 12 lakhs, spread across 656 villages in 7 sub-divisions and 27 Nyay Panchayats is fast developing as the leading industrial hub of the state of Uttarakhand.
DEEPAK JOHRI, PRITE JOSHI
With a glorious historical background, Pali traces its origin to Mahabharata when as a part of ancient Arbuda province, it was known as Balla-Desh. Memoirs of legendary Chinese traveler Huen-t-Sang, mentions it to be a part of Gurjar Desh in 667AD. Before the formation of Rajasthan, Pali was the part of erstwhile Marwar state. The Great Aravali hills link it with Ajmer, Rajsamand, Udaipur and Sirohi. Western Rajasthan's famous river Luni and its tributaries Jawai, Mithadi, Sukadi, Bandi and Guhiabala flows through Pali district.
ANIL PUROHIT, KAPIL UJWAL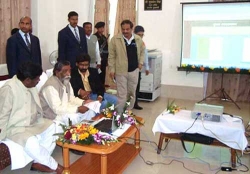 Situated in the pristine beauty nestled in the hill ranges, Dumka - also called the second capital town of the Jharkhand state, is fringed with verdant forest and fast flowing rivers. Dumka means 'skirt of the hills' and was named by the Mughals due to the picturesque hills that surrounds the district. The district is crisscrossed by the rivers Ajoy and Mayurakshi, perfect for water sports, white water rafting and parasailing. The vibrant tribal culture can be seen in the lifestyle of the people - simple, traditional with strong community ties. Masanjore Dam on the river Mayurakshi is a beautiful picnic spot located 31 km from the city.
R. S Kushwaha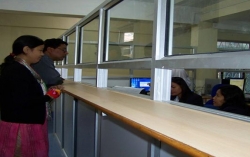 Tirap is a small, remote and backward district, situated in the hilly State of Arunachal Pradesh in the North-East of India. It shares a long international border with Myanamar and the entire terrain is very tough, marked with high hills and deep gorges. It has been ranked amongst the most backward districts of India as far as socio-economic parameters are concerned. All the parameters which measure the difficulty index of a District rank high in the District.
Yogesh Kumar Yadav
Search Online News