News matching with tag "ICT in Districts"
Showing 91 to 95 of total 104 items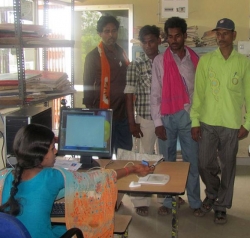 The cultural capital of Chhattisgarh, having a glorious historical background, Raigarh is the land of a music legend 'Kin Chakradhar Singh' who was a maestro of Tabla and Kathak and is the founder of famous Raigarh Gharana of Kathak. The district is rich in minerals like coal, quartz and dolomite. It is fast changing into an industrial hub with Steel, Power and Sponge iron plants. Raigarh is also known for Kosa (a type of fine silk).
GIRISH ANWEKAR, RISHI KUMAR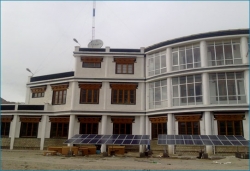 Leh with an area of 45110 Sq Km and part of Ladakh region is one of the largest districts in the country.With Pakistan occupied Kashmir in the West and China in the north, it is also known as the Hermit Kingdom due to its remoteness and inaccessibility. Road connectivity to Leh is cut off during winters for 7 months.
JAMYANG NAMGIAL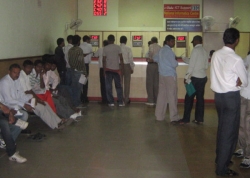 Hisar, one of the important cities of North India, situated 164 kilometers west of Delhi on the National Highway number ten, was founded by a Muslim ruler, Firozshah Tughlaq in 1354 A.D. Many prestigious research and educational institutes like Central Institute for Research on Buffaloes , National Research Center on Equines , Central Sheep Breeding farm, Center state farm , Regional station for Forage productions and Demonstration, Northern Region Farm Machinery and Tractor Training, etc. are there.
M.P.KULSHRESHTHA, AKHILESH KUMAR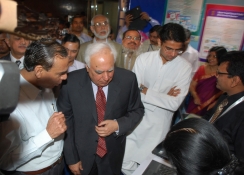 One of the recent challenges a country faces is preparing its citizens and government for globalization and information and communication revolution. Information and Communication Technology (ICT) plays a pivotal role for instituting effective e-Governance, which essentially bridges the gap between government and citizenry. Standardization of District portal is implemented in six districts i.e. Khordha, Nuapada, Cuttack, Dhenkanal, Angul and Nabarangpur.
S. K. PANDA & DR. R. N. BEHERA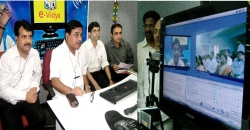 Situated in the southeastern corner of Maharashtra, Gadchiroli is categorised as a tribal and undeveloped district with more than 80% of its land covered with dense forest and hills. Information Technology has paved the way to development and good governance in this economically and industrially backward district. The District Administration in partnership with NIC, Gadchiroli has set the goals for use of ICT for speedy development and delivery of essential services to the common man in an easier and simpler manner.
S.R TEMBHURNE & SAYYED YASIN USMANSAB
Search Online News