News matching with tag "Data Centre"
Showing 61 to 63 of total 63 items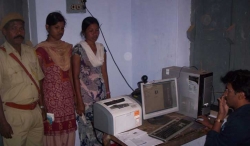 Hazaribag- literally meaning City of Thousand Gardens, is situated at 2019 ft above the sea level in the North Chotanagpur Plateau. Congenial salubrious climate, abundant flora, fauna, wildlife sanctuary, lakes and hills have attracted tourists to this place since long and is also considered as a health resort. The district town is located 90 kms north of Ranchi, the capital of Jharkhand. About 45 percent of the area is covered by forest comprising medicinal plants, trees, Leopards, bears, exotic birds etc. Minerals like mica and coal are in found in abundance.
Shailendra Kumar Deo
Data Centre management is a pretty complex task and needs a multidisciplinary, highly skilled team to effectively & efficiently manage it. Data Centre management requires additional IT attention and resources. The consequent write up is all about the management infrastructure involved in managing the operational process of Data Centres effectively. Read all about the series of managements enabling data centre managers to optimize resources, improve visibility of IT assets and issues and meet service levels.
Neeta Verma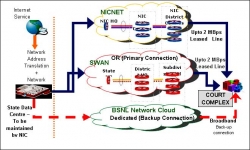 ICT enablement of judiciary is being pursued vigorously across the world. In India, ICT enablement of higher judiciary started in early nineties, covering the Supreme Court and all the 21 High Courts. Today, we have reached a stage where deployment of ICT in Supreme Court and the High Courts has reached a significant level of maturity. However, the lower judiciary, district and taluka courts across the country are largely untouched by the ICT revolution.
CLM Reddy
Search Online News