News matching with tag "Conference"
Showing 56 to 58 of total 58 items
Jalna district erstwhile a part of Aurangabad district was formed on 1st May 1981 by carving out Jalna, Bhokardan, Jafrabad, Ambad tahsils of Aurangabad district and Partur tahsil of Parbhani district.This commercial city of Marathwada well-known for its Hybrid Seed industries, Steel rerolling mills, Agro based industries has set an example by implementing various ICT initiatives and computerised services viz., Kiosk Based citizen interface.
Moiz Hussain Ali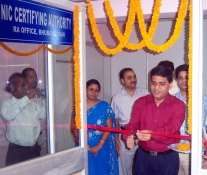 Orissa has been the leading state in India to implement NIC-GeP -electronic procurement system by leveraging the Information Technology tools & the best practices. The success story in government sector has inspired the Corporations / Government undertakings like IDCO, IPICOL, Gridco, and OMC to join this e- Procurement movement.
SK Panda, A.K Hota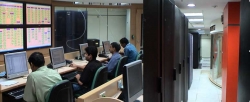 Internet Data-Centre at NIC (HQ) has been hub for e-governance activities be it a website, portal or e-gov project in providing a robust, reliable and secure platform for service delivery. Among the thousands of web/portals/e-gov projects hosted by NIC Data Centre, Electronic Publishing of Exam results and Counseling activity are the two projects being conducted as a part of G2C service at national level.
Vijay Kr. Vishwakarma
Search Online News